If you're anything like me, the start of summer brings both relaxation and boredom. With hot weather just around the corner, sometimes going outside just seems too exhausting. So in no particular order, here's a list of the 10 best shows worth binging while hiding in the nice, air-conditioned comfort of your own home.
Brooklyn Nine-Nine
Five seasons strong, Brooklyn Nine-Nine is the hilarious cop comedy you never knew you needed. Following the adventures of the 99th precinct of the NYPD, each episode never fails to make you laugh until you hurt. The racially diverse and hilarious cast, led by Andy Samberg and Melissa Fumero, form a unique family of lovable cops. The show is not blind to the controversies surrounding the criminal justice system and never fails to address systematic disparities accordingly. Not to mention, B99 introduces us to the most adorable and perfect OTP anyone could ask for *cough cough* Jake and Amy *cough cough*. Catch up with all 5 seasons of the comedy on Hulu and watch it live Sundays at 8:30 est.
The Good Place
Starring Kristen Bell, The Good Place is a comedy that tackles the question of what happens after death…and if anything we do while we're alive even matters. Bell's character of Eleanor Shellstrop is a chaotic good queen who, after living a life void of charity and righteousness, struggles to learn how to be a moral person in the afterlife. Whether one ends up in the good place (the equivalent of Heaven) depends on how they performed while they were alive. Fortunately or unfortunately for Eleanor, she was sent to The Good Place by mistake and now must live a lie as a good and moral person. Good thing her soulmate is Chidi Anagonye (William Jackson Harper), a former moral philosophy professor. The dynamic between the loveable characters surrounding Eleanor is hilarious and shows us how one can find family in the most unexpected places. The Good Place seasons 1 and 2 are on Netflix and will return for its third season September of 2018.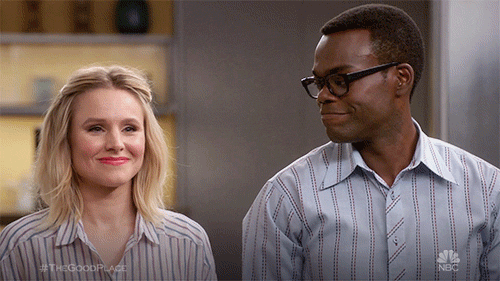 New Girl
Coming up on its 7th season, New Girl continues to be a lighthearted comedy following the incredibly awkward and musically inclined teacher named Jess (Zooey Deschanel). When she catches her boyfriend cheating on her, she finds herself moving in with 3 men she met on the internet. Through the seasons and a series of incredible circumstances, Jess and the boys find a home and a family with each other; however, it is not without its complications. Things are bound to get complicated when relationships start to become more than just friendly. Be ready to absolutely fall in love with every single character in this lovable comedy. Catch up with all 6 seasons on Netflix and watch New Girl Tuesday nights at 9:30 est.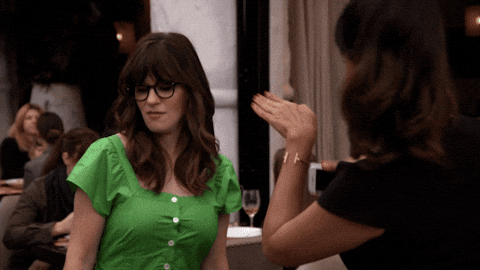 Westworld
Unless you've been living under a rock, you've probably heard of the explosive new show Westworld. Season one was a wild ride, outlining a futuristic amusement park called Westworld. Westworld is a place where tourists can emerge themselves in a day in the life of the wild west, surrounded by incredible human-like robots to lead them on adventures through the rocky terrain. At its surface, Westworld appears to be a successful implementation of robots for enjoyment. However, everything is not always what it seems. Like all good robot thrillers, Westworld delves into the question of what makes us human, what separates them from us? What happens when robots become… self-aware? The thrilling drama just returned for its second season, which has already been acclaimed as explosive and entertaining. Season 2 episodes air every Sunday on HBO and all episodes are available on the HBO website.
The 100
Hundreds of years ago, the entire world was destroyed by a nuclear war. The Earth was obliterated, leaving only those lucky enough to have been on space stations as the only human survivors…or are they? Do I have your attention yet? Years after the Earth was destroyed, the space station is well inhabited with hundreds of people. However, those people are running out of oxygen quickly. Their only alternative? Their former home, which may or may not be safe to return to. To investigate, the space station propels 100 juvenile prisoners to the ground in order to test if the Earth is indeed habitable. Little do they know that the Earth is more than just habitable: its habited. Led by Clarke (Eliza Taylor) and Bellamy (Bob Morley), the unconventional group of 100 criminally inclined individuals are forced to band together to defend themselves against the beings whose land they unintentionally invaded. The 100 seasons 1-4 are available on Netflix. Its fifth season airs Tuesday nights at 10 PM est.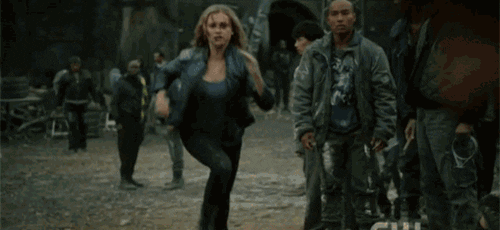 Timeless
What would you do if you had a time machine? Ask Lucy (Abigail Spencer), Wyatt (Matt Lanter), and Rufus (Malcolm Barrett), three people who are recruited by Homeland Security to chase a vengeful terrorist, Garcia Flynn (Goran Visnjic), through time. Lucy, a history professor, Wyatt, a soldier, and Rufus, an engineer, find themselves way in over their heads when they uncover that the true enemy may not be the man they are tasked to kill, but a secret cabal comprised of the most powerful people to have ever existed. As the seasons progress, we find the time team growing into an unexpected family as they find that the only people they can trust are each other. Each episode is a thrilling history lesson, teaching the audience the importance of hope and resilience in the lives of the people who changed the world. Unlike conventional stories of the past, Timeless focuses on the history of women and people of color. Stories which, unsurprisingly, many are unaware of. Clinging on for dear life for a season 3, Timeless is perhaps one of the best shows on television. Catch up with both seasons on Hulu.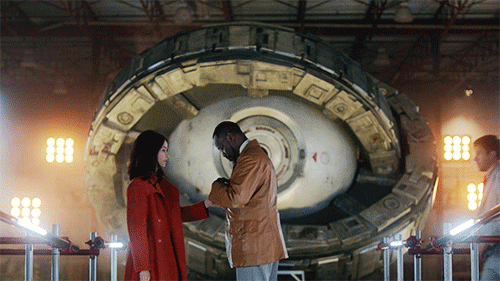 The Blacklist
Though TV is filled with crime and FBI dramas, I swear that The Blacklist is different in the best possible way. On Elizabeth Keen's(Megan Boone) first day of work as an FBI profiler, a notorious criminal by the name of Raymond Reddington (James Spader) turns himself in. He agrees to cooperate under one condition: he only speaks to Elizabeth. This sparks the beginning of a five season long partnership between a criminal and an FBI agent, in which he provides her with names of different criminals, or "blacklisters". However, it's not long before the FBI, and Elizabeth herself, realize that there is more to her connection with Reddington than what meets the eye. Each episode showcases a different "blacklister" as the notorious Reddington works with authorities to topple even the most dangerous criminals. The Blacklist is not an average cop show; it focuses on the importance of trust and family, and just how dangerous those two can be when put to the test. Watch seasons 1-4 on Netflix and watch season 5 of The Blacklist Wednesdays at 8 PM est.
Blindspot
When a duffle bag was left unattended in Times Square, the last thing anyone expected was a naked, completely tattooed woman to crawl out. Covered head to toe in cryptic ink, the woman cannot remember anything; not even her name. After analyzing her tattoos, the FBI deduces that each one is a clue, a single piece to a much greater picture. Blindspot follows Jane Doe (Jaimie Alexander) as she tags alongside the team of Kurt Weller (Sullivan Stapleton) to slowly piece together who she was before her memory was erased. Along the way, she discovers new and dangerous talents, forming an increasingly mysterious narrative of who she used to be. Dedicated to solving the riddles that are her tattoos, she soon finds out that her past may be something best left forgotten. Previous episodes are available on the NBC website. Blindspot's third season airs Fridays at 8 PM est.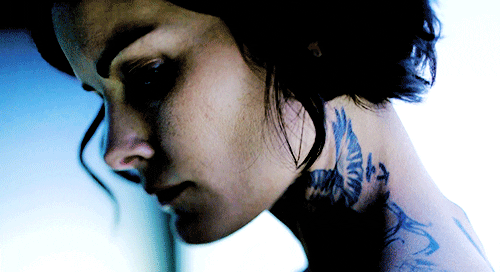 Marvel's Agents of Shield
Marvel's The Avengers was a groundbreaking movie that introduced the world to the loveable characters of S.H.I.E.L.D, notably Phil Coulson. Marvel's only successful TV series follows the lives of a team of S.H.I.E.L.D agents, led by the once dead Phillip Coulson (Clark Gregg). Yes, you read that right. And yes, there are answers. Though it had a rocky start, the show has progressed into a thrilling adventure of perhaps the weirdest day job one could imagine. Over the show's 5 seasons, the plot has changed so drastically it's hard to pinpoint just one of the amazing adventures this team finds themselves on. So I'll just say this: if you're looking for superheroes, space travel, time travel, aliens, conspiracies, LMDs (Live Model Decoys), or Matrix-like simulations, this show is for you. Catch up with the first four seasons on Netflix and watch Marvel's Agents of S.H.I.E.L.D Friday nights at 10 PM est.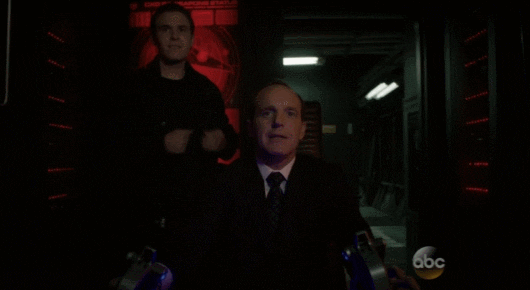 The Handmaid's Tale
Inspired by Margaret Atwood's historic novel, The Handmaid's Tale introduces viewers to the society of Gilead. This post-apocalyptic government follows the rule of the Holy Book; and only the Holy Book. This religious-based society separates people based on many factors, however, The Handmaid's Tale focuses on the status of a Handmaid. With just a few fertile women left in Gilead (formerly North America), those with the ability to bear children are forced to act as Handmaids to the most influential men in the country. The Handmaid's bear children for the men, called Commanders, and their wives. The Handmaid's Tale is an introspection on today's society and the growing problems surrounding women's issues. The main character, Offred(Elizabeth Moss), is a Handmaid, constantly struggling to fight against the sexist society with the hope of reuniting with her daughter. The Handmaid's Tale is an influential critique of the dangers that our own society faces today. All episodes of The Handmaid's Tale are available on Hulu and air Wednesdays.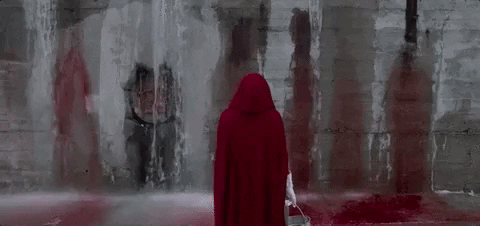 Agree? Disagree? Have any more binge-worthy shows to recommend? Share with us in the comments below!