TV giveth, TV taketh away. And so heartbreakingly often, the second part comes way before a show's time.
Some shows are just gems that TV networks – and sometimes audiences – didn't or couldn't properly appreciate at the time. Often this is because of lack of promotion and support, others because of unfair standards and more times than not because the business of making good TV has given way to the business of producing cardboard content.
But we will always remember these shows that we loved and lost too soon, and that brought joy, diversity and knowledge to our life. And today, we celebrate them, starting with …
Timeless
The NBC time-travel show had everything: it was educational, diverse, smart and female-led, but saddled with a tricky timeslot from the beginning, and with very little promotion other than word of mouth, the show was doomed to fail, even while boasting some of the most devoted – and stubborn – fans in the business.
Pitch
The perfect combination of female empowerment and sports, the show was poised to become a darling of the huge contingent of female sports fans, and then FOX failed to do cross-promotion, even during the World Series, never cared to build up Ginny Baker into the icon she could be and the show fell the way of good intentions.
Sweet/Vicious
MTV did us dirty, not just by changing its business model, but by doing it in a moment that necessitated getting rid of this transcendental show about women taking control of their own bodies, and their own stories. We mourn the loss every day, especially in the current political climate.
Whiskey Cavalier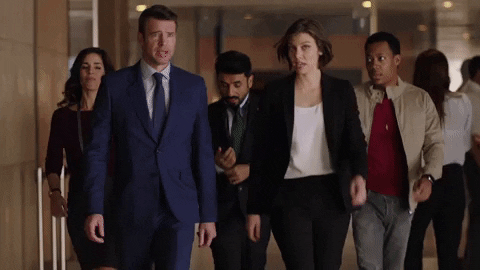 Sometimes we just need a fun, tropey show that allows us to laugh and see our favorite fanfic scenarios come to mind, without any real suffering! But, of course, we couldn't have more of that, because unfair expectations and, oh, yes, cheaper competition!
Selfie
So many years later I'm still not sure what hurts more about losing this show, that the execution of the My Fair Lady premise was so well done, that the two leads had so much chemistry, or that this show just never really got a fair shot at proving itself before being axed.
Agent Carter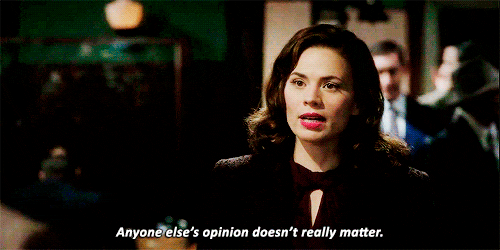 When Captain America: First Avenger ended with a huge time jump, we were all left wanting more of Peggy Carter, and the show delivered a smart, feminist view at the beginnings of SHIELD. Except ABC had way less faith in the badass Miss Carter than anyone, including Captain America, ever did.
Sense 8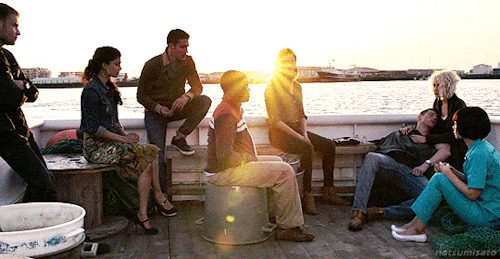 From the beginning, Sense 8 was anything but a safe show, and yet it felt like the kind of show we needed in a more open and diverse world. And then the show got cancelled, and though we got a wrap-up movie, it still doesn't feel like we got nearly enough.
See Also
Still Star-Crossed
A bit cheesy? Yes, but the Shakespeare-inspired, Shonda Rhimes produced show boasted real diversity in period clothes, the wonderful Lashana Lynch and a main couple with sizzling chemistry. So many more shows have made it on way less than that, while this one was cancelled.
One Day At A Time
The show that made latino families feel like they were valid was always held up to unfair – and unknown – standards, as Netflix cancelled it without any real explanation as to why, and after dropping some cocodrile tears about how they didn't really want to. Give us a break, Netflix, and let someone #SaveODAAT, wont' you?
Veronica Mars
With a revival coming soon, it's easy to forget that originally, this smart female-led show got way less than it deserved, because, eh, betting on Kristen Bell to lead your show seemed like a risky proposition a little over 10 years ago?
Agree? Disagree? Do you have another show that was cancelled too soon? Share with us in the comments below!
Lissete Lanuza Sáenz
Lawyer. Dreamer. Geek. Eternal optimist. Fangirl since the dawn of time. Hates the color yellow, olives and cigarettes. Has a recurring nightmare where she's forced to choose between sports and books. Falls in love with fictional characters.