As fall starts to creep into the air we find ourselves craving some cozy fall reads. That's why we've compiled a list of September new releases that cover every genre from YA Romance, to steampunk sci-fi, and a candid memoir of child stardom.
Take a look and see if you can find your next great read. After all, what is fall without a great story or two?
---
1. The Memory of Things by Gae Polisner
This young adult novel follows Kyle Donohue, who on the morning of September 11, 2001, watches the first tower fall from the window at Stuyvesant High School. As he flees across the Brooklyn Bridge, he stumbles across a girl in the shadows, covered in ash, and wearing a pair of costume wings.
With Kyle's mom and sister out of town and his father, a detective, most likely on the way to the disaster, Kyle decides to bring the girl home.
Their story is told in alternating points of view as Kyle tries to unravel the mystery of the girl so he can return her to her family. Of course, the more Kyle gets to know her, the less he wants her to go home.
Release Date: September 6, 2016
---
2. Going Geek by Charlotte Huang
If you're looking for a book set in a boarding school, you will love Going Geek by Charlotte Huang. Skylar Hoffman returns to her preppy East Coast boarding school to find that she is no longer one of the cool kids on campus.
Skylar is expecting her senior year to be perfect, with an amazing boyfriend, the coolest friends, and the most desirable dorm. So, Skylar is dismayed to find that she's been stuck in Abbot House, living with a group of strangers.
Combine the less-than-ideal expectations with lies about how Skylar spent her summer in Los Angeles and her rock solid romance is starting to crumble.
Going Geek is  a story about stepping out of your comfort zone when it feels scary, or necessary and discovering how everything around you, or maybe just you, have changed.
Release Date: September 13, 2016
---
3. W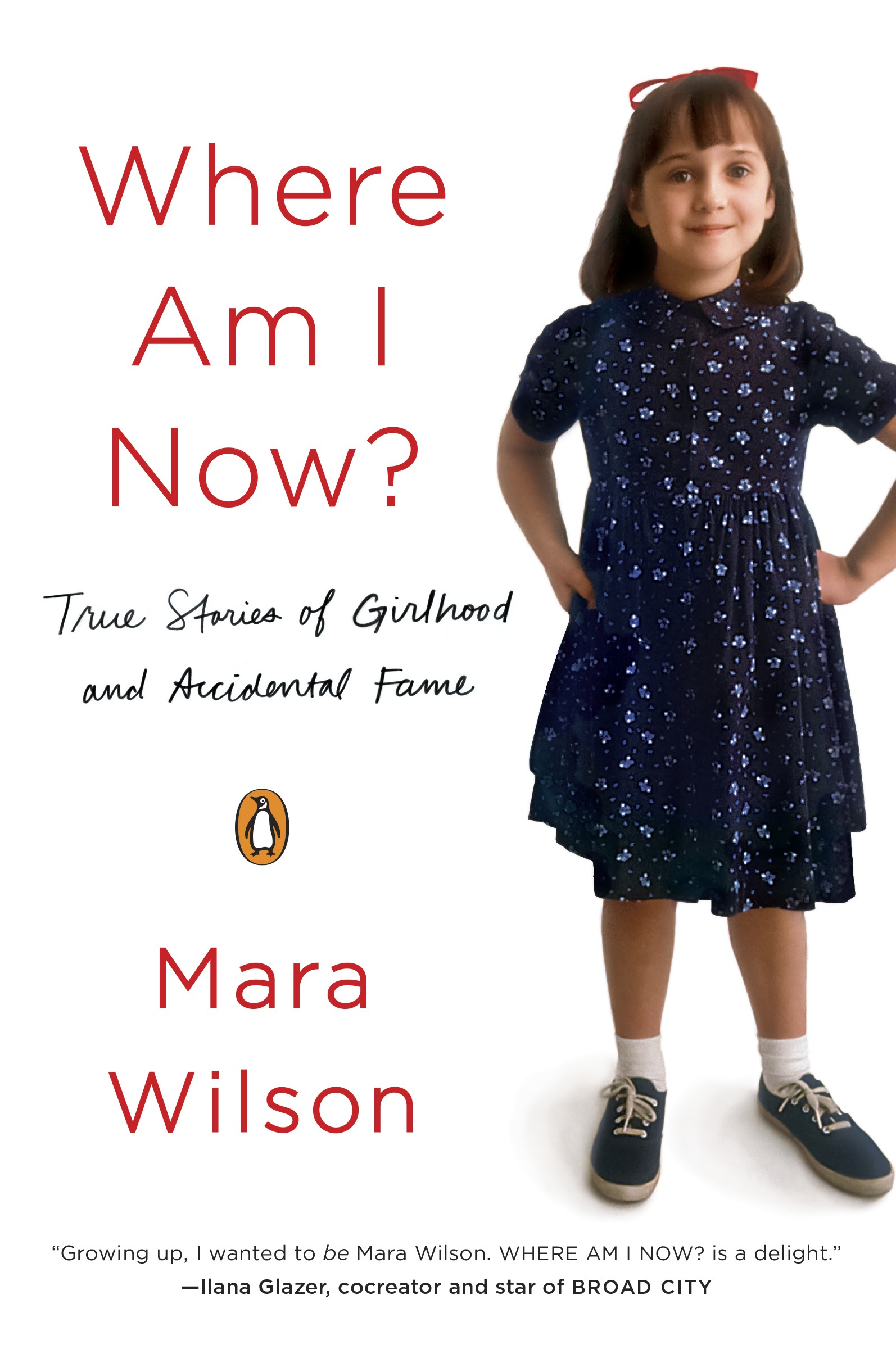 here Am I Now?: True Stories of Girlhood and Accidental Fame by Mara Wilson
Who doesn't remember watching Matilda for the first time?
Do we really need to explain why we are excited for this collection by the child actress turned chronicler of growing up young and female in Hollywood?
In this collection of essays. Wilson chronicles a childhood of feeling out of place: the only child on a film set of adults, the first daughter in a house full of boys, the sole clinically
depressed member of the cheer-leading squad, a valley girl in New York, and a neurotic in California.
She's also, one of the few former child actors who has never been in jail or rehab. Through these essays, Wilson chronicles a young woman's journey from accidental fame to relative, but happy, obscurity, while also addressing how to accept yourself and figuring out who you are and where you belong.
Release Date: September 13, 2016
---
4. Stealing Snow by Danielle Page
From the author of the Dorothy Must Die series, comes Stealing Snow, the first volume in a retelling of Snow White.
Seventeen-year-old Snow has spent the majority of her life living in the high security mental hospital called the Whittaker Institute.
Snow knows that she's not crazy, and she knows she doesn't belong there. But when she meets a mysterious, handsome orderly and dreams about a strange twisted tree, she realizes she must escape and find out who she really is.
The first volume of Danielle Paige's new series tells the story of how Snow becomes a villain, a queen, and ultimately a hero.
Release Date: September 13, 2016
---
5. The Vanishing Year by Kate Moretti
If you're a mystery fan, you should check out The Vanishing Year by Kate Moretti.
Zoe Whittaker is living a charmed life as the wife of a handsome Wall Street tycoon, Henry Whittaker. She's a member of Manhattan's social social elite and on the board of the city's most prestigious philanthropic organizations. She has a perfect Tribeca penthouse in the city, and a gorgeous lake house in the country, the finest wine, up-to-date fashion, and luxurious vacations at her fingertips.
What no one knows is that five years ago, Zoe wasn't Zoe at all. Her life was in danger and the secrets of her past are coming back to haunt her. When her past and present life collide, Zoe must decide who she can trust before she–whoever she is–vanishes completely.
Release Date:  September 27, 2016
---
6. Everfair by Nisi Shawl 
For anyone who loves alternate history, you may want to consider picking up Nisi Shawl's Neo-Victorian novel Everfair.
Everfair explores what might have happened to Belgium's disastrous colonization of the Congo if the native populations learned about steam technology a bit earlier. This speculative masterpiece turns one of the worst human rights disasters into an exploration of the possibilities inherent in a turn of history.
Told from multiple perspectives: Africans, Europeans, East Asians, and African Americans, this book explores complex relationship in a compelling range of voices that have historically been silenced. Plus, it gives readers new insight into an often ignored period of history.
Release Date: September 6, 2016
---
7.  Nutshell by Ian McEwan
You may have read Ian McEwan's Atonement, but he is a master storyteller and he's releasing another novel later this month called Nutshell.
His latest work is a story of love, betrayal, murder, and deceit. Trudy has betrayed her husband John with his profoundly banal brother Claude, and now the two of them have a plan.
What no one suspects is that there is a witness to their plot, the nine-month-old resident of Trudy's womb.
Release Date: September 13, 2016
---
8. Leave Me by Gayle Forman
The author of If I Stay and Where She Went serves up her first adult novel with Leave Me, a story perfectly suited for the age of constant email refreshing and social media noise.
Maribeth Klein is so busy taking care of her husband and twin that she doesn't even realize she's had a heart attack. When Maribeth discovers that her recuperation seems to be an imposition to those who regularly rely on her, she packs her bag and leaves.
Now that she's far from the demands of her family and career, Maribeth gets a different perspective on life and is able to own to secrets she's been keeping from herself and those she loves.
Leave Me confront's the ambivalence of modern motherhood head on and asks what happens when a grown woman runs away from home.
Release Date: September 6, 2016
---
9. Mercury by Margot Livesey
From the writer of The Flight of Gemma Hardy and Eva Moves the Furniture comes a taut emotional thriller about love, obsession and deceits that pull a family apart.
As an optometrist in suburban Boston, Donald likes to believe he knows all there is about seeing. He and his wife Viv, who runs the local stables, are devoted to their two children and each other. Then a mysterious young thoroughbred, named Mercury, with a murky past arrives at the stables and everything changes.
Mercury's owner, Hilary, has re-enrolled her daughter in riding lessons and everyone is struck by this horse's beauty, particularly Viv. Riding this beautiful horse makes Viv dream about competing again and embracing the ambitions she relinquished as a young woman.
Viv's daydreams morph into a consuming desire that boarders on obsession, and these changes threaten the quiet, secure world that she and Donald inhabit.
Release Date: September 27, 2016
---
10. The Female of the Species by Mindy McGinnis
From Edgar Award-winning author Mindy McGinnis comes a dark contemporary YA novel that combines the unyielding honesty of Laurie Halse Anderson's Speak with the relentless pacing of Gillian Flynn's Gone Girl.
Meet, Alex Craft, a girl who knows how to kill someone and doesn't feel badly about it. Three years ago, her older sister Anna was murder and the killer walked free. So Alex unleashed the language she knows best, the language of violence.
Her own crime goes unpunished, but Alex can't be trusted among other people. Especially not Jack, the star athlete who wants to get to know her and feels guilty about the role he played the night Anna's body was discovered.
And definitely not Peekay, the preacher's kid with a defiant streak, who befriends Alex while they work together at an animal shelter.
As Alex's senior year unfolds, her dark nature breaks out, setting these three teens on a collision course that will change their lives forever.
Release Date: September 20, 2016
---
11. Only Daughter by Anna Snoekstra 
Who's in the mood for a chilling psychological thriller about a woman's dark past that becomes another's deadly future?
In 2003, Rebecca Winter was enjoying her teenage summer when she disappeared. Her summer was full of teenage things: working at a fast-food restaurant, crushing on an older boy and shoplifting with her best friend. Then mysterious things started to happen. There was blood in her bed, periods of blackouts, and a feeling like she was being watched.
Eleven years later, Rebecca is replaced. A young woman, desperate after being arrested claims to be the Rebecca Winter. The impostor starts living Rebecca's life, but the welcoming friend and enthusiastic family are not quite what they seem and the impostor starts to delve into the life of Rebecca Winter, soon realizing that whoever took her is still at large.
Release Date: September 27, 2016
---
12. The Wonder by Emma Donoghue
Any takers for a historical fiction novel this month?
Emma Donoghue's latest masterpiece is about two strangers who transform each other's lives. This powerful psychological thriller is the story of love pitted against evil.
In a small Irish village, tourists come to the cabin of eleven-year-old Anna O'Donnell, who believes that she is living off manna from heaven. Lib Wright is an English nurse, a veteran from Florence Nightingale's Crimean campaign, who was hired to watch over her. She soon finds herself fighting to save this miracle girl's life.
Told with the same emotion that made Room a bestseller, The Wonder is a beautifully written masterpiece on many levels.
Release Date: September 20, 2016
---
What new releases are you excited for this September? Have any slipped under our radar that you're excited to check out? Share it with us in the comments below.