You don't choose the ship, the ship chooses you. It's the classic mantra that we live, breathe, and internally die by.
The reason we care about anything we watch is because of the fictional characters that occupy that space. We care about the people — the fictional people that feel so very real that it creates this connection between character and viewer. And the one powerful force that drives our characters is love.
Love. Family love. Friendship love. Romantic love. It doesn't matter the kind, it's the very thing that drives us in our own lives and drives the fictional characters we spend time watching and welcoming in as friends.
Ships are a powerful thing. People will live and die by their ships. They'll defend them to the very ends of the Earth. It's the kind of power that you can't really explain. It's the kind of devotion that has made entertainment as impactful as it's become.
Ships have the power to build you up, tear you do, and then make you feel whole again. It's something that's beautiful when you think about it.
Here are our the 23 ships that made our hearts full in 2017:
Wonder Trev (Wonder Woman)
This was the ship that rose above all other ships in 2017. Diana Prince and Steve Trevor are equals in every sense of the word. They're the perfect team. They inspire each other. They respect each other. They've defied the tropes where the man rescues the woman — this time it's Diana doing the saving. And Steve treats Diana like a human being during a time where sexism was at its peak. He lets Diana lead the way, encourages that. He lets Diana save him, no question. We all need a Steve Trevor in our life. They're far from perfect, but they taught us what it means to feel, what it means to love, and what it means to believe in something.
Lyatt (Timeless)
It's the ship with all the slowburn romance, tension, and sizzling chemistry that stole our hearts in its beautiful, organic development. Lucy and Wyatt are the pairing that couldn't been incredibly cliche and dull. But the writers used their team dynamic, their unique personalities, and organic chemistry to weave a beautiful story that just makes their ascent to a romantic level a natural one. They're a team; they respect each other; they care deeply about each other. It's a dynamic that's been incredible to watch unfold, and we can't wait to see where their story goes next.
Olicity (Arrow)
It's been a rough couple of seasons for fans of Oliver and Felicity, but that hasn't stopped our love for them. While Olicity have experienced ups-and-downs, they've gotten through it together. And stronger. And we've seen the payoff as our ship has been righted and the course set for endgame. Oliver and Felicity don't define each other; but they compliment each other in a way that's just natural. They make each other better people, and we've seen that over the course of six years. Their red-hot chemistry continues to blow our minds — and we've been watching them for six seasons now — and they always just seem to command attention when they're on screen together. And in sealing their beautiful love with marriage, this is only the beginning of what's going to be a beautiful journey of endgame.
Karamel (Supergirl)
The sweetest ship name to ever exist, it's no wonder Kara and Mon-El stole our hearts this year. This was the relationship that took me by surprise. I didn't expect to ship it as much as I did, but in watching these two characters start from enemies and eventually grow to be friends and then romantic partners, it's been a relationship that has felt very organic throughout. Kara and Mon-El taught each other how to love in a romantic sense. They found inspiration in each other. They found happiness with each other, which is something that is vastly underrated. Their connection in undeniable. Just watching them on screen together is enough to bring a smile to your face. Karamel showed us that it's okay to be imperfect in a world that typically expects it. That even things seem hopeless and obstacles insurmountable, love is worth fighting for.
Westallen (The Flash)
There are no words to describe the sweetness and purity that is Barry Allen and Iris West-Allen (that's right, she hyphenates!) These best friends-turned-lovers have gone through their share of ups-and-downs, but they're become stronger as a result. We've watched their beautiful love story reach the culmination of marriage, which was united these two soulmates for life. The purity of their love has always been something that we've found so beautiful. They inspire each other; they care for each other; they respect each other; and they love each other so purely. And our love for them is just as pure.
Claire & Jamie (Outlander)
If there's one ship that's proved to transcend time (literally and figuratively), it's Jamie and Claire, two people who love each other not just for who they are, but what they bring out in each other, and two people who prove that distance, time and all the other things that usually keep couples apart on TV are nothing if you really love each other. They were apart for twenty years. They moved on, or tried to, at least. They lived. And yet, when they came together, there was still this sense of completion to their reunion. Like things finally made sense – not just for us, but for them. Because, and here's the kicker, it's not that they can survive apart …it's that they never want to.
Wayhaught (Wynonna Earp)
The love between Waverly and Nicole is one of the healthiest lesbian relationships ever seen on TV. They talk about their issues, stumble along the way but end up at each other side because they have faith in each other, and continue to have their own personal growth that is not solely defined on their relationship. Even better yet, the show doesn't shy away from having them go through normal things that couples have to. Their relationship is like everybody else's and that normalization means the world to young women just figuring out their sexuality in this day and age.
Sanvers (Supergirl)
While Alex and Maggie didn't get the happy ending we'd all wanted, there's no denying that this love story was something that was truly beautiful and inspiring in its execution. Alex and Maggie found each other at the perfect time in their lives. They grew together, they learned about themselves in the process, and they cultivated a beautiful love that, we're still convinced, would've lasted a lifetime (if Floriana Lima hadn't left the show.) They're the representation in DCTV (and TV) that we needed, and their relationship was always so beautiful in its realistic nature. We're forever grateful for Sanvers.
Richonne (The Walking Dead)
At the end of the world you need a ride or die partner. That's what Rick and Michonne are to each other. They have accepted each other, flaws and all, and come out stronger because of it. And even before they got together she knew that she could trust him because they'd seen each other at their worst, they thought of each other in the smallest moments, and had become a little family of their own at the end of the world. Spoiler alert: Now that they've lost a son, because Michonne is a mother to Carl just like Lori was, they'll lean against each other like never before and figure out what to do next, together.
Linstead (Chicago P.D.)
Gone, but never forgotten. It was the ship that deserved better. Better than a toxic work environment that forced one-half of our ship to leave. But enough about the negative, let's focus on the beauty of Erin Lindsay and Jay Halstead. They're partners in every sense of the word — as detectives and as a couple. And that was always a really beautiful thing to watch the balance between the two. There's nothing that they wouldn't do for each other. You hurt one, the other is coming after you ready to do you in. That fierce protectiveness, that fierce loyalty, that fierce love has been a staple of their relationship. They're showed us that it's okay to be damaged, that you can find someone that completes you.
Manstead (Chicago Med)
I don't know what it is about the Halstead brothers, but when they're involved in a ship, I find myself diving deep. Will Halstead and Natalie Manning are that slowburn romance that shows love tor torment audiences with. Given that for most of the time we've seen them at the whole will-they-won't-they stage, Manstead has made our hearts yearn for that next step. So when we finally got it, it was everything we've been waiting for and more. There's a love and care between Will and Nat — whether it was as friends or romantic partners — that's so obvious when these two share the same space. They'd do anything for each other. Hell, they've both had to wait for each other until the time was right. And the time's right. And the journey is just beginning.
Eclaris (The Gifted)
If your ship doesn't make northern lights appear when they touch, why are you even shipping them? *wink* All jokes aside, Marcos and Lorna came together at a difficult moment, and yet they have spent every second they've had on The Gifted proving that they're it for each other. They're each others touchstone. And they'd do anything for one another, even if that meant bending (or even breaking the rules). Because yes, they're fighting for a cause. They're fighting to make the world a better place. But, more importantly, they're fighting for each other – for their family. And they'll stop at nothing to protect that.
Randall & Beth (This Is Us)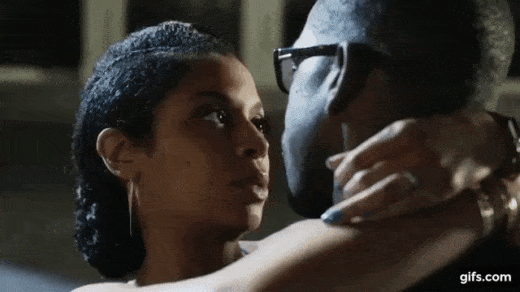 There are no words to describe the perfection that is Randall and Beth Pearson. They're the couple that you strive to be. They're not perfect. They're perfectly imperfect. But they tackle life as the solid team that they've been for a good while. They have their struggles, but they show us how adults handle challenges and tackle those challenges together. That's what it means to be in a relationship. It's not just about the highs. It's also about the lows. Randall and Beth have shown us the purity of their love, trust, and devotion and how they can overcome any obstacle.
Kadena (The Bold Type)
The Bold Type was a show that grabbed our hearts and never let go. And that perfectly describes Kat and Adena, a relationship that is so honest and so important in its representation. They helped each other discover a side of themselves that they hadn't known before. They encourage each other, they inspire each other, and they love each other. There was a genuineness that you crave more of in other couples that was always evident with Kat and Adena. Their conversations were usually the moments that just melted us. Kadena is a ship that's so important to so many people, and we're thankful every day.
Jack & Rebecca (This Is Us)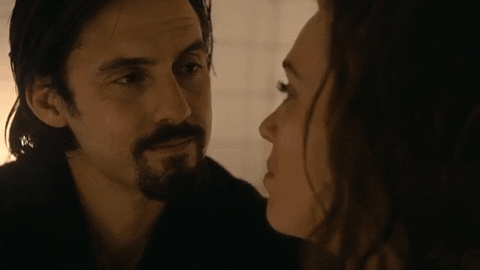 When it comes to successful relationships, it's not about how it looks from the outside. It doesn't matter if it's difficult, if it hurts, if sometimes it feels hopeless. It matters how a couple chooses to tackle the challenges that are thrown their way. That's Jack and Rebecca Pearson, who show us what it means to truly be in a marriage. They confront their issues head on and work through it because they understand that as husband and wife, they're a team. What affects one, affects the other. It might not always be pretty, but it's something that's sustainable.
Hopper & Joyce (Stranger Things)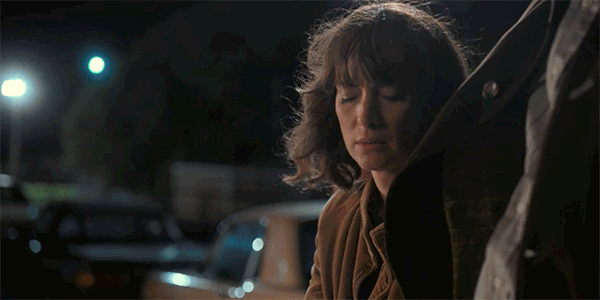 When it comes to ships that grip you and refuse to let go, Hopper and Joyce have stolen our hearts and we've never looked back. Their shared history and shared trauma links them together in a way that makes it so tragically beautiful but also gives you hope that two people that have experienced so much pain can find solace and hope in one another. Not to mention these two have chemistry that just leaps off the screen. We cherish and and every scene we get between these two beautiful humans.
Captain Swan (Once Upon A Time)
The fairy tale couple (yes, fairy tale couple. Fight us) that got their happily ever after, Captain Swan got a magical wedding and then, a happy beginning as they rode into their metaphorical sunset to start their own family. What can be more poetic than a lost boy and a lost girl not just finding a home, but deciding to make one, together? We're tearing up just thinking about it. Because these two went to so much to get there, to their happily ever after. They stumbled, and they made mistakes and they grew and fought and always, always had each others backs. As the song says, together, there's no storm they can't outrun, and they will always find the sun. Cheers to their happy beginning!
Deckerstar (Lucifer)
There isn't a word in the world that can capture the magic of Chloe Decker and Lucifer Morningstar's story besides their names smashed together in a lovely way. Chloe and Lucifer, have had quite the adventure in 2017 from nearly believing their feelings are real (THEY ARE REAL) to smashing into a brick wall called Dad ahem God, and now have steadfastly put their feet into friendship ignoring every other feeling that might be deemed romantic. heart clutch Angst has come their way, but I'm not afraid, because if there's one thing I believe in, it's the ultimate and glorious endgame coming for these two. Until then, their story continues to be epically torturous in the best way…man I can't wait for next year!
Malec (Shadowhunters)
No matter how much the angst can hurt, Alec and Magnus are a ship worth angsting for; a love worth fighting for. While they've endured their share of struggles, particularly in this past year, the love that they have is something that cannot and should not be overlooked. Even when things seem hopeless, knowing that love and bond that they share, anything is possible. Their love is something that will always outshine the bad.
Luke & Claire (The Defenders)
There's just something so pure about Luke and Claire's relationship that makes them a couple easy to root for, and one that also has us by the heartstrings. They're two people that found each other in the midst of chaos and have since developed a beautiful bond that has made them both stronger and grounded them in the harsh reality they live in. Their undeniable chemistry is something that leaps off the screen, but it's the hope that they represent in each other that is truly beautiful.
Lyretria (The Shannara Chronicles)
Lyretria is a bisexuals dream come true. One is a Rover with a secret destiny and jaded past. And the other is a POC Queen to be, who can kick ass in a dress and chooses to leave her Kingdom behind for something better. And no matter how many times they're separated or where their destinies take them, they find their way home to each other and I have faith in the others ability to handle things on their own. With fantasy not being as diverse as it should be, this couple is a sign of changing times and what we want to see more of on our screens. P.S. And who wouldn't want to see two Queens like this on the throne of Leah!
Densi (NCIS: LA)
The level of maturity of this couple sometimes still blows us away. This year they went through hell, together – or Kensi went through hell and Deeks was there, every step of the way, even if he didn't know what to do or how to be who she needed him to be. He was still there, stumbling, trying. Because that's what you do with the people you love. And Kensi …she saw it. She appreciated it. She didn't need it to get better,, but he was still her inspiration, in a way. And now, as they try to navigate what being engaged, thinking about starting a family together AND being partners in a high- stress job means, we have all the confidence that they'll tackle this how they've tackled everything: honestly, lovingly and always, always together.
Evak (Skam)
As a couple, Isak and Even make us believe in a selfless love grounded in understanding, hope, and patience. With every eskimo kiss, pet name, and moment that we get to witness of them spending time together, it's easy to believe and want to have that kind of soulmate in our lives. Also, it's important to note that watching Isak and Even fall in love is representation at its finest that gives young gay, bisexual, and pansexual men hope for healthy and fulfilling relationships in our futures.
What ships made your heart full in 2017?