It's almost time for the holiday rush, and a lot of amazing books are hitting the market this month. Check out these November new release books and see if any of them catch your interest.
There are new books coming out from literary all-stars Zadie Smith, Michael Chabon, and Lauren Beukes. You can also expect to see memoirs and essays from Gilmore Girls' Lauren Graham and Pitch Perfect's Anna Kendrick. Young adult titles from Suzanne Young,  and Marisa Meyer have also made the list this month.
Take a look and see if any of these books will make it onto your shelf, or holiday wishlist.
---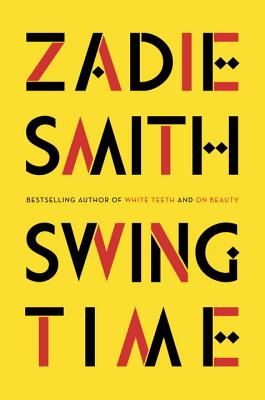 1.
Swing Time
by Zadie Smith
Zadie Smith returns to the literary scene this month with a brand novel about ballet dancers.
Swing Time tells the story of two brown girls who dream of being dancers, but only one has talent while the other has ideas. The two share a close friendship that stems from childhood, that ends abruptly in their early twenties.
The friendship is never revisited but never quite forgotten either. Moving from North-West London to West Africa, Smith tells a story about friendship, music, and stubborn roots. She examines how we are shaped by these things and how we survive them.
Release Date: November 15, 2016
---
2. Slipping by Lauren Beukes 
Lauren Beukes is a Cape Town author and journalist and this retrospective of her stories and essays. It spares no targets in this collection of fiction and nonfiction.
Her stories include a Punk Lolita fighter-pilot that rescues Tokyo from a marauding art installation, corporate recruits harvest poisonous plants on an inhospitable planet, and an adolescent ghost that disrupts the life of a young architect
The stories settings range from Johannesburg to across the galaxy in this fierce and captivating collection from an amazing force in the literary landscape.
Release Date: November 29, 2016
---
3. Talking as Fast as I Can: From Gilmore Girls to Gilmore Girls (and Everything in Between) by Lauren Graham
If you're like us, you're eagerly awaiting Gilmore Girls: A Year in the Life and you can't wait to see what's become of Lorelai, Rory, Paris, Paul Anka, and the rest of Stars Hollow.
If you're really like us, you'll probably binge on all four episodes in one weekend and then suffer from a Gilmore Girls showhole. Fortunately Lauren Graham is releasing a book of essays shortly afterwards.
In this collection of essays, Lauren Graham reflects on her experiences in Hollywood and bookends them with stories about portraying the beloved Lorelai Gilmore.
Release Date: November 29, 2016
---
4. Butter by Elaine Khosrova 
Butter is a staple found in many American house plans, but where does it come from? What is its story?
Award-winning food writer and former chef Elaine Khosrova travels three continents to compose a story as rich, textured, and culturally relevant as butter itself.
From it's agrarian origins to the present-day artisanal glory, this simple ingredient has a fascinating story to tell.  Travel with her through the ancient butter bogs of Ireland, the pleasure dairies of France, and the sacred butter sculptures of Tibet.
She discusses butter's role in politics, economics, nutrition, and even spirituality, and art. This tale is set alongside an essential collection of core butter recipes and practical how-tos for making various types of butter at home or shopping for the best.
Release Date: November 15, 2016
---
5. Black Widow by Christopher Brookmyre
The story of woman who thought it was too late for love, the man who falls for her ambition, and the secret selves that are poised, at any moment, to end everything.
Meet Diana Jager, a skilled and successful surgeon who campaigns about sexism in medicine via her blog. Then her personal details are released on the internet as revenge for her writer.
Then she meets Peter, a kind and generous man who knows nothing about her past. In another six months, their fairytale romance ends in a nightmarish road accident. Peter's sister, Lucy. doesn't believe in their fairytale life and contacts rogue reporter Jack Parlabane, giving him the mission to discover the dark truth behind the woman the media is calling Black Widow."
Jack's investigation takes him into hidden places no one should ever have to go in this turbulent and twisted mystery from Scottish crime master Christopher Brookmyre.
Release Date: November 1, 2016
---
6. Hindsight by Mindy Tarquini 
What if you could remember all of your past lives? That's Eugenia Panisporchi's curse. She lives with her mother, teaches Chaucer, and remembers each and every single one of her past lives.
And she is desperate to change her future.
This time around, Eugenia is born an Italian-American in South Philadelphia where she and her siblings are expected to marry in birth order.
She lives a simple life with no love connection, no controversy, no complications and she hopes that the Blessed Virgin Marry who oversees her soul's progress will grant her the option to choose her next life.
When Eugenia finds a student who shares her ability, she finds herself setting up a support group for others like her. Through this oddball odyssey, she discovers that she must confront her current shortcoming in order to break the current cycle.
Release Date: November 8, 2016
---
7. To Capture What We Cannot Keep by Beatrice Colin
This stylish, provocative novel is set against the construction of the Eiffel Tower, that questions a woman's place in the world.
A love story about a young Scottish widow and a French engineer who fall in love despite the restraints of class and wealth.
At the end of the 19th Century, Caitriona Wallice and Émile Nouguier meet in a hot air balloon floating above Paris, France. When they get back on the ground, the differences in their social strata become clear.
Cait is a widow who faces a precarious financial situation and is forced to chaperone two wealthy Scottish charges. Émile is expected to take on the bourgeois stability of his family's business to choose a suitable wife. As the Eiffel Tower rises, Cait and Emily must decide what their love is worth.
A historical romance that weaves historical detail with vivid invention, To Capture What We Cannot Keep is a novel of a revolutionary time of corsets, secret trysts, duels, Bohemian Independence, strict tradition, and Impressionist experimentation.

Release Date: November 29, 2016
---
8. The Spy Who Couldn't Spell: A Dyslexic Traitor, an Unbreakable Code, and the FBI's Hunt for America's Stolen by Yudhijit Bhattacharjee
Before Edward Snowden's infamous data breach, one traitor's intricate espionage scheme consisted of a system of complex messages that were made more baffling by his dyslexia.
Brian Regan was that spy and he became known as "The Spy Who Couldn't Spell."
In December of 2000, FBI Special Agent Steven Carr received a package from the FBI in New York. The package included a series of coded letters from an anonymous sender to the Libyan consulate offering to sell classified United States intelligence.
A self-proclaimed CIA analyst with top secret clearance had information about U.S. reconnaissance satellites, air defense systems, weapons depots, munitions factors, and underground bunkers throughout the Middle East.
Carr led a diligent team of investigators and code breakers and spent years hunting down a dangerous spy and a cache of stolen secrets in this fast-paced true-life spy thriller.
Release Date: November 1, 2016
---
9. Moonglow by Michael Chabon
The Pulitzer Prize-winning author Michael Chabon delivers another literary masterpiece.
In 1989, after the publication of his first novel, Chabon traveled to his mother's home in Oakland, California to visit his terminally ill grandfather. With a tongue loosened by painkillers and a memory stirred by the imminence of death, his grandfather shared recollections and told stories the young man had never heard before.
Including bits of history that had been long buried and forgotten. This week of revelations are the basis for Moonglow. 
Unfolding on the deathbed confession of a man the narrator refers to only as "my grandfather" Moonglow is a tale of madness, war, adventure, sex, marriage, desire, existential doubt, model rocketry, shining aspirations, and demonic underpinings of American technological accomplishment.
Release Date: November 22, 2016
---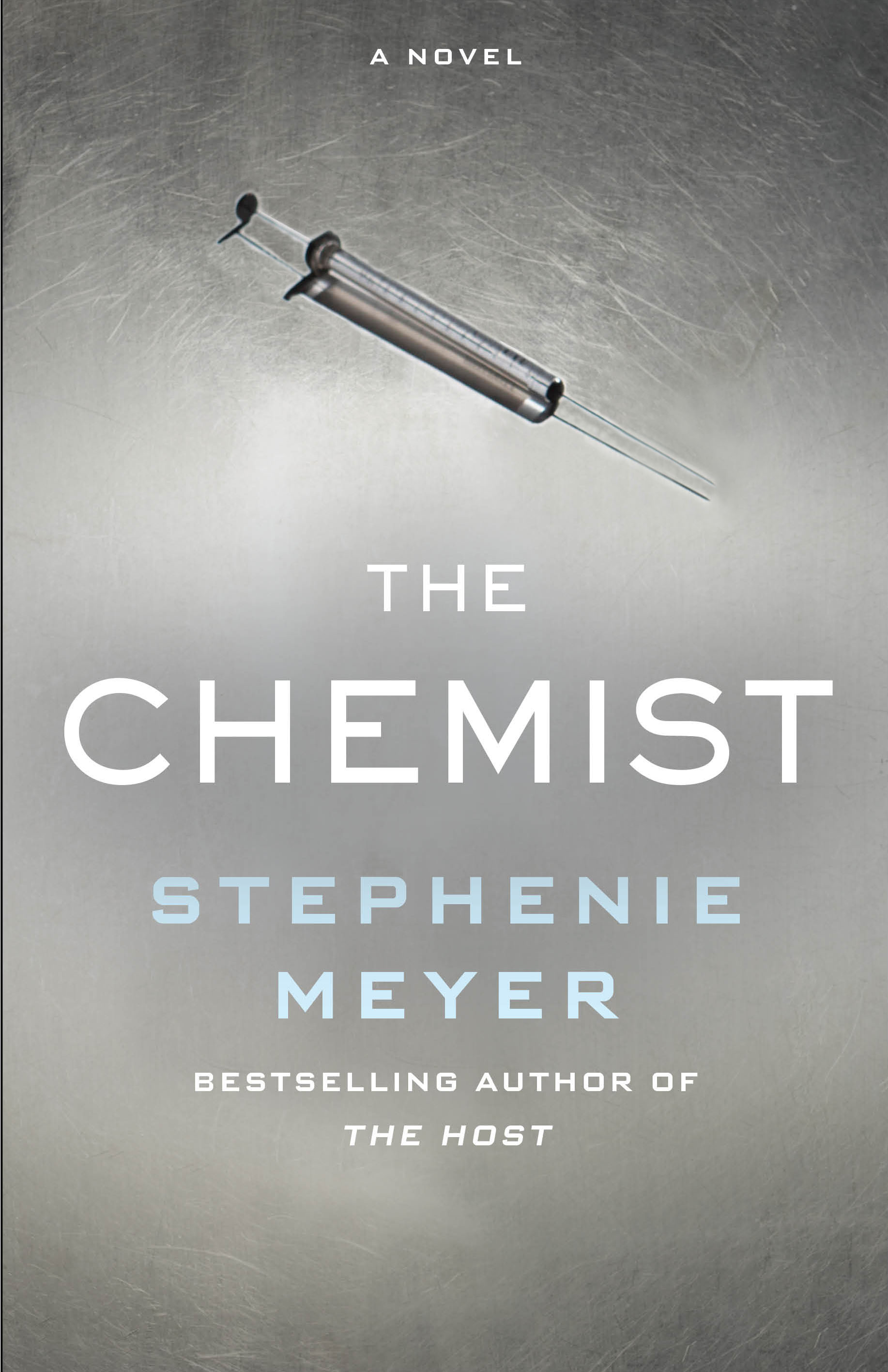 10. The Chemist by Stephenie Meyer
This page-turner from the author of The Twilight Saga, tells the story of an ex-agent on the run from her former employers as she tries to build a case to clear her name.
She used to work for the U.S. government, but very few people ever know that. She's an expert in her field, and she has one of the darkest secrets of an agency so clandestine, it doesn't even have a name.
Then the decided she was a liability that had to be eliminated. They came for her without warning and she got away. She never stays in the same place for very long, but they want her dead, and soon.
Her former handler offers her a way out, but she needs to take one last job from her ex-employers. The information she acquires only makes her situation more dangerous, and when she resolves to meet the threat head-on she faces the toughest fight of her life, but finds herself falling in love with a man who can only complicate the likelihood of survival.
Then she sees her choices to begin to rapidly dwindle down and she must apply her unique talents to situations she's never even dreamed of before.
Release Date: November 15, 2016
---
11. Normal by Warren Ellis
An iconic, visionary writer Warren Ellis present a brand new techno-thriller that will grip you by the shoulders and drag you in.
There are two kinds of people who think professionally about the future. There are foresight strategists, civil futurists who think about geoengerinning, smart cities, and ways to evade "Our Coming Doom."
Strategic forecasts are spook futuists who think about geopolitical upheaval, drone warefare, and ways to prepare clients for "Our Coming Doom."
The former is a group paid by nonprofits and charities, and the latter is paid by global security groups and think tanks. Either way it isn't a job with a long shelf life. Both stategists and forecasters often suffer from depression and mental illness and if the abyss gaze takes hold, they are sent to recover at Normal Head.
Normal Head is located in the wilds of Oregon in the middle of an experimental forest. Adam Dearden is a foresight strategist, who arrives at Normal Head desperate to unplug. Then a patient goes missing from his locked bedroom leaving only a pile of insects in his wake.
As the invistigation mounts, the mystery unravels and Adam uncovers a conspiracy that calls into question the core principles of how we thing about the past.
Release Date: November 29, 2016
---
12. Orphans of the Carnival by Carol Birchby Carol Birch
London is a city of the best freaks, from pinheads, midgets, cannibals, giants, and living skeletons, but no one has seen anything quite like Julia.
Julia Pastrana has always stood apart from the other carnival acts. Pronounced by the most eminent physician of the day to be "a true hybrid wherein the nature of woman preisdes over that of the brute."
She's multilingual, an accomplished musician with a beautiful singing voice, she's equally at ease riding horseback and turning pirouettes. But none of her talents are as intriguing as her unusual face.
Vilified and celebrated, she's tourd through New Orleans, News York, London, Berlin, Vienna, and Moscow. She's made a fortune hobknobbing with high society.
More than anything Julia wanted someone to be see beyond her hairy visage, and give her the chance to find love. Then Julia visits a mysterious shaman in New Orleans who gives her potion and says that she'll find a man within a year.
Then Julia meets Theodore light, a boylishly charing showman who catapults her to the global stage. As they travel the world the two fall in love easily and the question of whether their love tis true weighs heavily on their relationship.
Release Date: November 8, 2016
---
13. The Weaver by Emmi Itaranta
An innocent young woman becomes entagled in a web of ancient secrets and deadly lies that encapsulate her prosperous island world.
Eliana is a model citizen of the island. She's a weaver at the presigious House of Webs, but she has a secret. She harbors a dangerous secret.
She can dream.  The ability is forbidden by the elusive coundil of elders, those that can dream are ostracized from society.
Over the years, Eliana has woven a web of protection around herself, that begins to unravel when a young girl is found lying unconscious in a pool of blood on the stones outside her house. Robbed of speech by her attackers, the only clue to the girl's identity is Eliana's name, writen in invisble ink on the palm of her hand.
Why does this mysterious girl bear her name? What links this girl to the weaver? Could she hold Eliana's fate in her hand?
Eliana finds herself growing closer to the injured girl as the enchanted lies of the island begin to cumble, revealing deep and ancient corruption. Eliana joins a band of brave rebels determined to expose the island's dark secrets.
Eliana becomes the target of ruthless forces determined to destroy her. To save herself and those she loves she needs to call on the power of her dreams.
Release Date: November 1, 2016
---
14. Dead Girls Society by Michelle Krys
Hope is tired of being treated like she's breakable. She's tired of being babied by her mom, and her overprotective best friend Ethan, not to mention worrying about paying for her expensive medication, and how she is going to afford college.
Plus, she is bored with her life in a run-down New Orleans suburb.
Then an invitation arrives from a group called the Society. For Hope, this is a ticket out. Allshe has to do is complete a few dates and she might win some real money.
But the Society isn't all that it seems. Hope soon finds that playing the game isn't a choice–it's a requirement.
Release Date: November 8, 2016
---
15. Heartless by Marisa Meyer
Marisa Meyer's stand-alone teen novel, tells the story of the infamous Queen of Hearts as a young girl who just wanted to fall in love.
Before she was the terror of Wonderland, the Red Queen was a girl named Catherine. One of the most desired girls in Wonderland, and a favorite of the unmarried King of Hearts. Catherine is also a talented baker and she want to open a shop with her best friend, a goal that her mother finds unfathomable.
Then Cath meets Jest, and for the first time she feels the pull of real attraction. Cath is determined to fall in love on her terms. She and Jest enter an intense, secret courtship at the risk of offending the king and infuriating her parents. But Wonderland is a world full of magic and monsters and fate has other plans.
Release Date: November 8, 2016
---
16. Scrappy Little Nobody by Anna Kendrick 
We've seen Anna Kendrick in Pitch Perfect, Twilight, Up in the Air, and Into the Woods, now the Academy Award-nominated actress is releasing a collection of humourous autobiographical essays that document her crazy life thus far.
With razor sharp wit, Anna accounts a life of absorurdies in a series of extraordinary and charmingly original stories. She documents her unusual path to the performing arts, her double life as a middle-school student who also starred on Broadway, her string of dating experiments, and her struggle to live like an adult woman instead of a perpetual manchild.
This sweet, funny, and sometimes serious novel lets you inside Anna Kendrick's brain as you follow her rise from "scrappy little nobody" into the dazzling and somewhat off-beat woman she is today.
And to be honest, it's okay if she acts like a man-child sometimes. We would love her no matter what.
Release Date: November 15, 2016
---
17. Bone and Bread by Saleema Nawaz
Beena and Sadhana are sisters that share a bond that goes deeper than most. After being orphaned as teenagers they've grown up under the watch of their Sikh uncle. Their uncle runs a bagel shop in Montreal's haseidic community of Mile End.
Together, Beena and Sadhana navigate a confusing stew of values, rituals, and beliefs that form their inherietence as they grow towards adulthood.
As they grow up Beena catches the attention of one of the "bagel boys" and finds herself sixteen and pregnant. Meanwhile, Sadhana drives herself towards perfectionism and anorxia.
Adult Beena is seen grappling with fresh grief. Sadhana has died suddenly and strangely, her body lying undiscovered for a week before anyone realizes what has happened. Beena is left with an unsettling feeling about the circumstances of her sister's death.   She sets out to uncover the truth, stirring memories and opening wounds, that threaten to undo the safe and orderly existence Beena created for herself and her son.
Release Date: November 22, 2016
---
18. We Are Still Tornadoes by Michael Kun and Susan Mullen
Set in the summer of 1982, We Are Still Tornadoes tells the story of Scott and Cath, two best friends who have grown up across the street from each other most of their lives. Now they've graduated high school and Cath is off at college while Scott stays at home trying to get his band off the ground.
Neither of them is prepared for how hard their first year after high school would be.
Through their letters, Scott and Cath survive heartache, annoying roommates, and family dramas along with the pressure of trying to figure out what to do with the rest of their lives.  Through these growing pains they realize that the only person they've wanted to turn to is each other.
But does that mean their friendship should become something more?
Release Date: November 1, 2016
---
19. All in Pieces by Suzanne Young
Savannah Sutton has anger-management issues. She's being sent to Brooks Academy, an alterative high school that's used as a temporary detention center, because she stuck a pencil in her ex-boyfriend's hand when he mocked her little brother Evan, for being disabled.
Savannah has been struggling to care for Evan since her mom left years ago. It's a constant challenge but he is also the most important person to Savannah.
Then she meets Cameron, a new student at Brooks with issues of his own, but he has the perfect family. The kind of family that Savannah thought only existed in the movies. Cameron is determined to break through all of Savannah's walls, but she knows that if she trusts him, everything that she's built for herself, and worked so hard for will come apart in an instant.
Her aunt is seeking custody of Evan and her ex-boyfriend is seeking revenge. Savannah struggles to hold it togher, but how much tighter can she be pulled before she breaks completely?
Release Date: November 8, 2016
---
20. You in Five Acts by Una LaMarche
Five friends at a prestigious New York City performing arts high school connect over the dream of stardom, but as graduation approaches the dream falters.
Joy, Diego, Liv, Ethan, and Dave are second-semest seniors facing shifting ambitions, rushes of new emotions, and the sense of urgency that their time together is running out.
Diego wants to get out of the friend zone. Liv wants to escape and loses herself in fantasies of the new guy. Ethan dreams of turning his muse into his girlfriend. Dave is after the drama queen. And Joy risks losing the love that's been in front of her all along if she doesn't open her eyes.
An epic ensemble about frienships, remember-whens, and a tragedy that changed everything, You in Give Acts is a brilliant coming of age story.
Release Date: November 1, 2016
---
21. The Best Possible Answer by E. Katherine Kottaras
Viviana Rabinovich-Lowe's junior year hasn't gone to plan. She's a super-achieving perfectionish who's quest to get into Stanford gets derailed when her boyfriend leaks secret pictures of her to the entire school. (The kind of pictures that no one is ever meant to see.)
Matters are made worse by her parents divorce and a freak bike accident caused by stress and sleep deprivation, it seems like Vivi is a complete and utter failure for the first time in her life.
When her parents circumvent her summer plans to go to a physics academy, Vivi starts working at the community pool with her friend Sammie in the hopes of making a new set of friends. This includes Evan, a guy who has made her feel like she can trust again.
As the summer proceeds, Vivi feels like she can finally be herself and learns something that her advanced courses never covered: it's okay to be less than perfect.
Release Date: November 1, 2016
---
What do you think of these twenty-one new release books coming out this month? Do you plan to read any of the above titles?