What does it take to be a swoon-worthy character on television? Is it the swagger? The way their eyes can pierce your soul? The way their protective instincts seem to hit us on a personal level? The way they open themselves to vulnerability? Their imperfect nature that reminds us that there are good men in the world — even if it is a fictional world.
They're the characters that me us feel all the feels and all the heart eyes. They have a hold on us, and there's no letting go.
From superheroes to cops to time travelers to everyday heroes, the 2017 television season had a little something for everyone. It brought us so many amazing male characters that it made it almost impossible to make this list. Eventually, we had to cut it off at 30. But it's endless.
Here are 30 male characters that had us swooning in 2017:
Wyatt Logan (Timeless)
Wyatt Logan is a breath of fresh air in a television world where you really don't find enough men that defy cliches. Wyatt could've been the prototypical hot guy from the military with a ton of baggage coupled with a holier-than-though mentality. But he proved to embody a demeanor that was empowering and satisfying in its intentions. Wyatt has experienced heartache and pain. And getting to see a character go through that in its honesty was a satisfying experience. Not to mention, he can make a girl weak in the knees with that smile. We need more Wyatt Logans in the world.
Randall Pearson (This Is Us)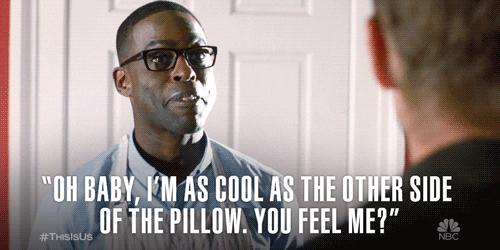 They just don't make them like Randall Pearson. Randall is the personification of everything we love about imperfection in the most perfect way. Despite dealing with the death of his birth father and his ongoing struggle with anxiety, Randall is someone that always puts his family before himself. He'll fight for those he loves. And he'll look sexy as hell while doing it.
Mon-El (Supergirl)
Imagine hating this precious space puppy. We can't relate. Mon-El's imperfect demeanor, coupled with his effort to become a better man, captured our hearts in 2017. He showed us that it's okay to make mistakes, and that we can become the very best versions of ourselves. His devotion to Kara and becoming a better man than he once was had us swooning all year.
Jaime Fraser (Outlander)

How can you not swoon over Jamie Fraser? And we're not talking just about the fact that looks-wise, he's certainly swoon worthy, we're talking about swooning over the way he loves Claire, completely, passionately, wholeheartedly. Time and distance don't matter. When Jamie Fraser loves you, he loves you forever. *swoon*
Jon Snow (Game of Thrones)
Jon Snow is honorable beyond measure. He's a compassionate man, a courageous man, and leads the way a leader should. He fights for what he believes in, he defends what he believes is right, and he has a way of making our fangirl hearts flutter.
Luke Cage (The Defenders)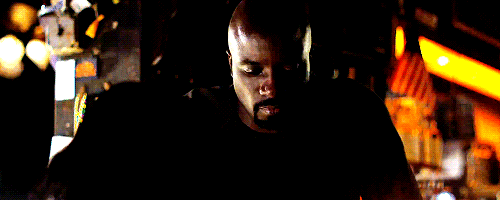 There is no such thing as too much Luke Cage. So we were certainly not complaining as Luke graced our screens once again in The Defenders, showing just how much he's evolved from reluctant hero to Harlem's hero. His fierce protective instincts, coupled with his fearless demeanor, make him a formidable threat for anyone that dares take him on.
Oliver Queen (Arrow)
Oliver Queen has been through literal hell since he first appeared on our television screens six years ago. But we've watched him grow into an imperfect hero that has inspired an entire universe. While Oliver has had his share of struggles this year, he's proved that when all's said and done that nothing is more important to him than the people he loves. That fierce protective nature, that kind heart, and those dazzling features, Oliver always has us swooning.
Jack Pearson (This Is Us)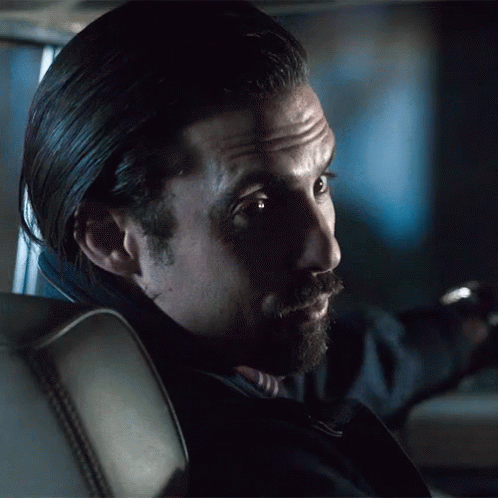 Jack Pearson has encountered a ton of pain in his lifetime. He's fought wars — both overseas and within himself — but his true colors have always revealed him to be one hell of an honorable man. He was an amazing father, a dedicated husband, and a character that showed us the power in fighting to overcome the obstacles that threaten to keep you pinned down.
Barry Allen (The Flash)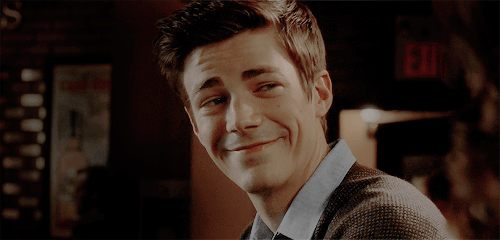 Barry Allen hasn't always been a perfect hero. He's shown his selfish tendencies in his early years as a hero, but this current season we've seen a changed man. Barry has owned up to his mistakes and has decided that, as a hero, a son, and now a husband, he can't run with things get tough. Now that is the character growth I want to see.
Jay Halstead (Chicago P.D.)
Oh, Jay. The rough and tough Halstead brother with a heart of gold and a smile that can knock the socks right off us. Jay's someone that's experienced a lot of hardships in his life, but he's turned to those around him to help guide him home. He's someone that loves with all of his heart, even if the risk is shattering it. And after Erin Lindsay's departure, all we want to do is hug him.
John Diggle (Arrow)
John Diggle is all man. Not only does he have the physique that leaves us on the ground drooling, but he possesses all the attributes that you'd like in a man. Diggle is compassionate, caring, dedicated, protective, and an honorable man. For years, he's been showing us how a hero looks.
Lucifer Morningstar (Lucifer)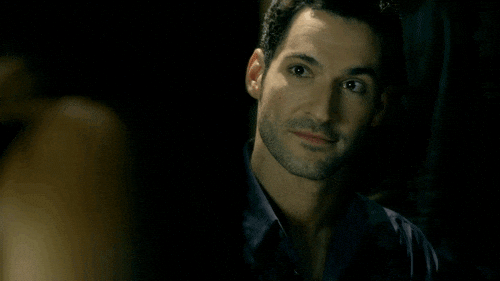 The Devil certainly has his ways. We continue to become more and more smitten with his devilish wit and innate caring nature. Lucifer loves so deeply, and he'll do whatever he has to in order to protect his loved ones. Not to mention he's got a smile that can bring even an angel to her knees.
Jughead Jones (Riverdale)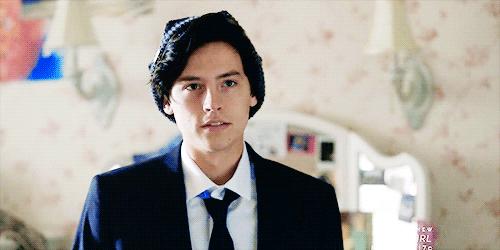 Archie might be the main man-candy on Riverdale, but it's Jughead that has stolen our hearts with his compassionate demeanor and swag. While he might not seem particularly imposing, you have no idea what Jughead will do to protect those he loves. He doesn't back down. He rises in the face of adversity. And he delivers moments that leave us swooning like Betty.
Alec Lightwood (Shadowhunters)
Alec Lightwood is a walking, talking, swoon-worthy being of a man. While he might keep his walls up high, when you break through that exterior you find this incredibly caring and passionate person that will put his life on the line every time. Any and every time he smiles, an angel gets its wings.
Will Halstead (Chicago Med)
Oh, sweet baby, Will. Will is someone that feels everything with such an intense passion. He wears his heart on his sleeve when it comes to those he cares for, as well as shows his courageous nature in the face of adversity. Will's kind, sweet demeanor always brings a smile to our face. Must be the Halstead genes.
Matt Harmon (Fuller House)
For someone that always loved DJ and Steve on Full House, I was surprised by just how much I grew to love Matt, DJ's new boyfriend. While I don't necessarily believe the ship's endgame, I do believe that Matt's stint on the show will continue, as will his hold on my heart. Matt can be hilarious when he needs to be, but he can be also be incredibly passionate in those moments that leave us motionless.
Kelly Severide (Chicago Fire)
If there's one character on Chicago Fire that has been put through the proverbial emotional ringer on repeat, it's one Kelly Severide. But he never stops fighting. Makes sense when you're a firefighter that puts his life on the line on a daily basis. Severide might be hot as hell (it's like looking at the Sun), but it's what's underneath that doesn't get acknowledged enough. He's incredible passionate, caring, and protective of those he loves.
Derek Hale (Teen Wolf)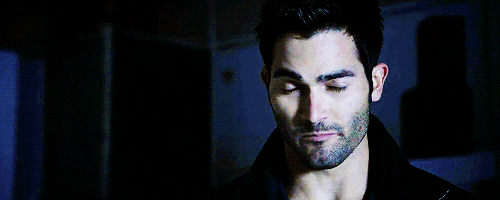 Admittedly Derek Hale has always been a handsome character. This past season he elevated to a new kind of beautiful. He was confident in his body and you could tell that time away from Beacon Hills did him well. The fact that his shirts are still tight and he has a hero complex really helps, but it's the confidence and growth that's swoon-worthy.
Jim Hopper (Stranger Things)
Jim Hopper stole our hearts this year. You could certainly say he's misunderstood. But there's no denying that he's a good, caring man that would give his life for those he loves and what he believes in.. His dynamic with Eleven this past season brought us feels like we weren't prepared for. We would give our souls for Jim Hopper.
Shadow Moon (American Gods)
Shadow is the strong and silent type that kicks ass when needed, but also ends up blushing at the sight of a lady like Easter. His devotion to his wife is heartbreaking and his ability to go with the flow of things when the impossible is happening in front of him, is a quality to be admired. The fitted clothes bring it all together and create a man definitely worth swooning for.
Marcos Diaz (The Gifted)
Marcos is that guy who'll do anything, and by anything we mean absolutely anything, for the people he loves. Even if that means compromising his morals and/or breaking the law. Anything means anything. Plus, he's got some nifty powers. And he's not so hard on the eyes, either.
Nate Heywood (Legends of Tomorrow)
With Legends of Tomorrow's continuous revolving cast, we were so graciously introduced to a new hero last season in Nate Heywood, who went from innocent historian to badass superhero. He's someone that, while comedic relief at times, has proven to be a much more complex character. We've seen him open himself up to vulnerability in a very real and honest way. Well, as real as being on a time ship can be.
Marcel Gerard (The Originals)
The smile always gets me with this character. Whenever he smiles he lights up the room and you forget that you're in the middle of a crazy battle against werewolves, vampires, and witches. He's just a handsome guy at a bar in New Orleans with the most stunning smile you've ever seen.
Ravi Chakrabarti (iZombie)
I could go for the obvious and talk about his British accent and it's swoon worthiness, but been there, done that. He's got his wits, bravery in the face of brain eating zombies, and most importantly…HIS FABULOUS HAIR! It's sculpted by the gods to shame all others with it's volume and sleek style.
Bellamy Blake (The 100)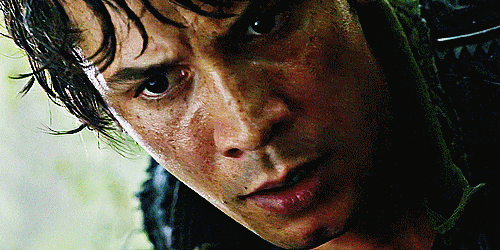 Bellamy is the walking definition of character development. He's experienced so much pain in his life, but he hasn't let that define him. He loves his sister more than anything, inspires Clarke like no one can, and just wants to save everyone when all is said and done. Not to mention he's sexy as hell.
Rainer Devon (Famous in Love)
Who wouldn't be wowed by that dazzling smile, attractive physique, and that chivalrous demeanor of Rainer Devon? Rainer left our shipper hearts racing while also showing us that there's a bad boy inside that pretty boy demeanor. Who wants one-dimensional characters?
Jonah (Superstore)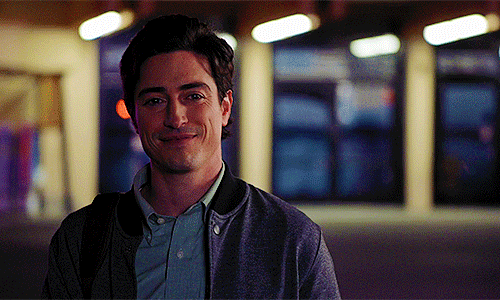 Jonah is the good guy that your parents want you to date. He's wholesome, sweet, incredibly thoughtful, funny, and romantic — and he has our poor hearts swooning. Who wouldn't want to date this precious cupcake? Get on that, Amy!
Steve Harrington (Stranger Things)
Who would've thought Steve Harrington would've captured our hearts the way he did in Stranger Things season 2? While Steve was an entitled asshole in season 1, his character growth in season 2 was everything we didn't know we'd needed in our lives. His transformation from asshole to babysitter-turned-father was proof that character growth is always possible. Not to mention the hair. Swoon!
Adrian Chase (Arrow)  
I know, I know. A villain made us swoon. But how could he not? Give all the credit in the world to Josh Segarra, who managed to terrify and anger us while also managing to leave us swooning with his charisma. I don't even care what crap Arrow would have to sell to bring Segarra back in some way.
AN ADDENDUM – BECAUSE HE NEEDS TO BE ON THIS LIST:
Steve Trevor (Wonder Woman)
Now, I know he wasn't on television. But Steve Trevor will forever own our hearts. He was THE swooniest of swoon-worthy characters this year. His good looks definitely had us swooning, but even more attractive was his demeanor. His respect, his honor, his bravery, his sacrifice, his belief. He broke the typical male character cliches so effortlessly. And left a lasting impression on us.
What male characters made you swoon in 2017?