We love Once Upon A Time. If you've been following us for any amount of time, you know it's one of our favorite shows. There are few ships  we love more than Captain Swan, Snowing – and the newly minted Glass Believer. We also have a deep affection for Hook. There are many other things about this show that make us tune in week after week.
If you have a Oncer in your life, what do you get them? Here's a few ideas.
Once Upon A Time's fifth season is one of the best seasons yet, and for the fan who likes to be able to watch a show whenever, or wherever they please. This is the gift for them.
DVD's/Blu Ray's make excellent gifts.
The DVD cost $17.99 and the Blu Ray $36. You can pick whichever you prefer. Get yours HERE.
---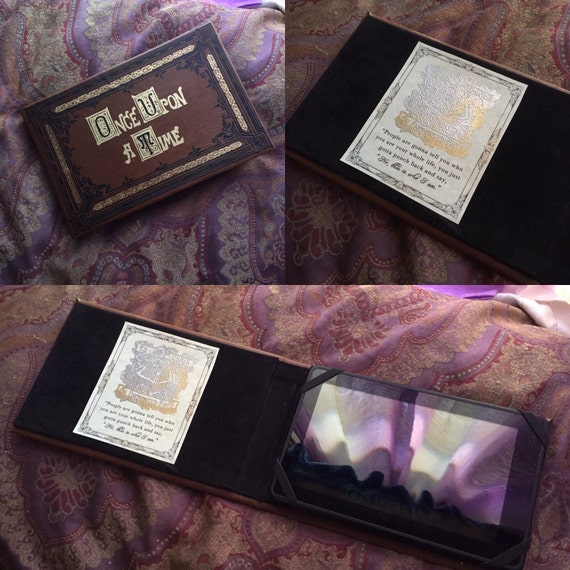 We love Etsy and this amazing tablet cover that looks like Henry's storybook, is an excellent gift for a Oncer.
It's made by hand and to order. And for the Snowing fans – it even has their magical words – "I will find you. I will always find you."-  to each other embossed in gold on the inside cover.
It fits 6′"-8″ tablets and they also have an option for 9″-10″ tablets. So, whatever size you have, you can get this amazing, handmade tablet cover.
At $48, the Oncer fan in your life will love you forever. Click HERE for 6″-8″ and HERE for 9″-10″.
---
Jewelry is always a wonderful option. This hand made, made to order, aluminum cuff bracelet with Rumple's famous "all magic comes with a price" is the perfect way to show your love for OUAT.
And at $12, it's incredibly affordable, too. Get it HERE.
---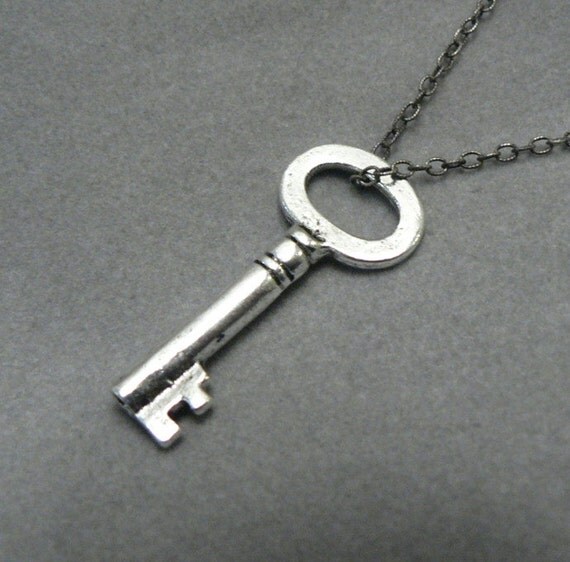 For the Snowing and Emma fan in your life, this key necklace that is inspired by the one Snow wears in the show that is actually the key that locked the wardrobe that sent Emma to our world.
Made out of sterling silver and hand made, it's the perfect gift that subtlety show your love for the amazing true love of Snow and Charming and their sacrifice of their daughter, Emma, which drives the plot of the entire show.
And at $26, it's easily affordable. Get it HERE.
---
Books are always fun, especially when they tie into your favorite show.
This book is actually approved by the producers and writers of the show, so it ties in nicely to the actual canon. Which is what you want from an item like this. It covers parts of backstories of some of our favorite OUAT characters.
At $6, the hardcover version is incredibly affordable. Get it HERE.
---
It's a replica of the necklace she wears in the show.
It has an 18″ inch chain and is made of a gold and platinum alloy. At on $10, it's very affordable. Get it HERE.
---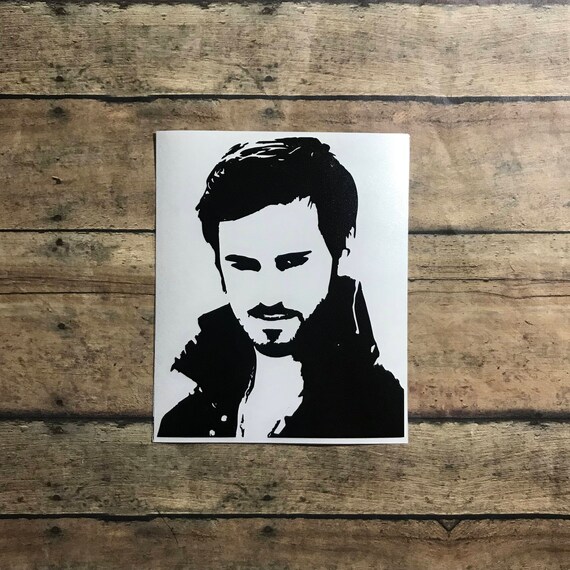 We love Hook. Do you have a Hook fan in your life? This decal is perfect for them!
This item is hand made and made to order and comes in a variety of colors and sizes.
You can put it on anything from your laptop, car, wall, or even your travel coffee mug! It really has endless possibilities.
Pricing starts at $5. Get it HERE.
---
Pillows rock!
Add some decoration to your room with this cute Straight Outta Storybrooke throw pillow. It's great way to honor the magical town that OUAT called home for 6 seasons.
It's $20. Get it HERE.
---
Captain Swan and Hook have a massive places in our hearts. The story of Emma and Hook captured many fans, and if you have a Captain Swan shipper or just a Hook fan in your life, this throw pillow is a perfect gift to add some decoration to honor this amazing ship.
Cause you, know…Emma always preferred her pirate over any actual prince. And so do we.
At $20, it's the perfect gift! Get it HERE.
---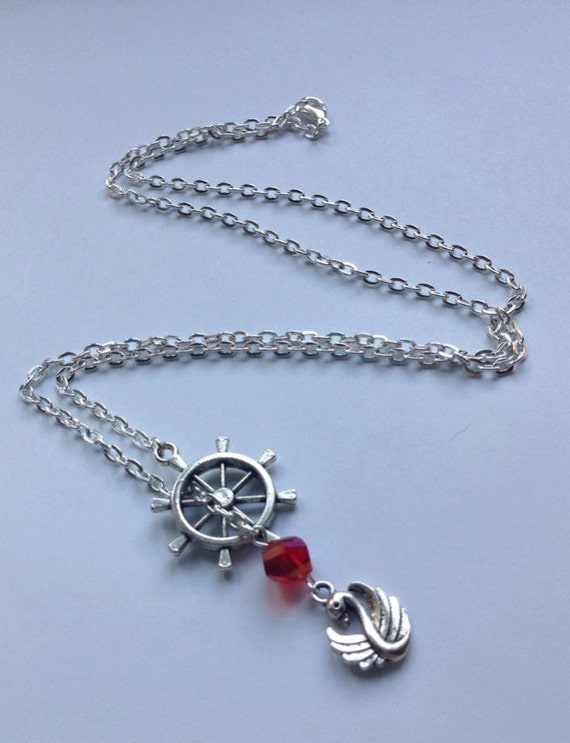 Again, our love for the amazing love story of Emma and Hook, knows no bounds. Captain Swan had our hearts from moment one. If you know some like that, and they love jewelry, this is the necklace for them. It's a subtle way to honor this amazing ship.
This handmade, made to order necklace has a 24″ chain and is made of silver.
It's also very affordable at $13. Get it HERE.
---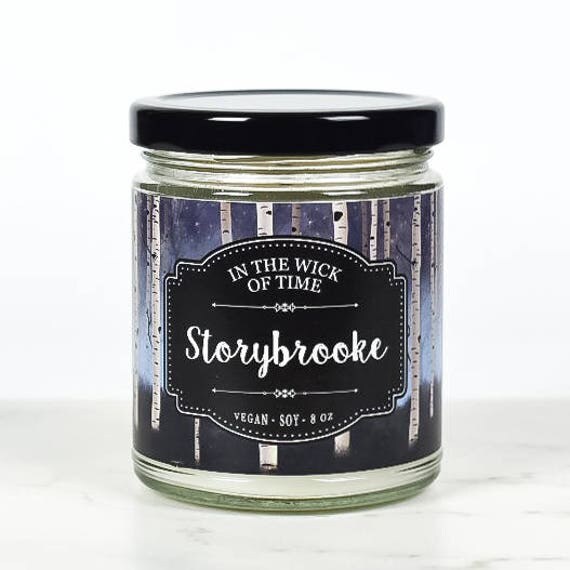 Candles are always a wonderful gift.
This, handmade, made to order, vegan and soy candle captures the essence of Storybrooke every time you light it.
It's $17. Get it HERE.
---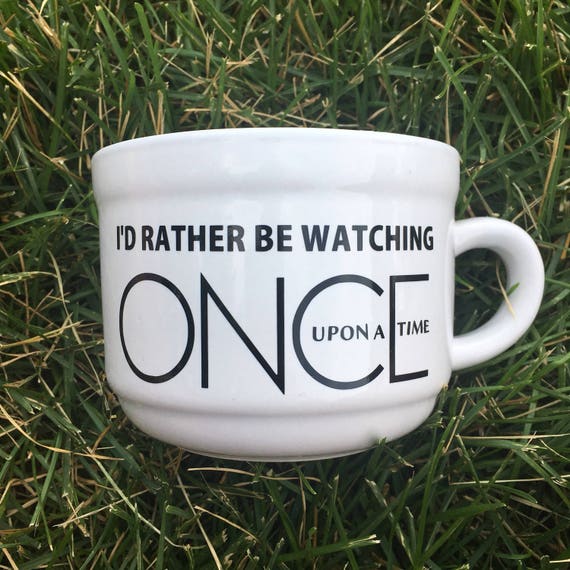 We all have a coffee lover in our lives. Or someone who loves coffee mugs. I know I do. What if they also loved OUAT? Well, this is the perfect gift!
This 22 oz. ceramic mug is dishwasher safe, but the manufacturer says to keep the design like new to hand wash. It's hand made and made to order. Also comes in various colors.
At $15, it's affordable and the perfect gift for any coffee loving OUAT fan you may have. Click HERE to get it.
---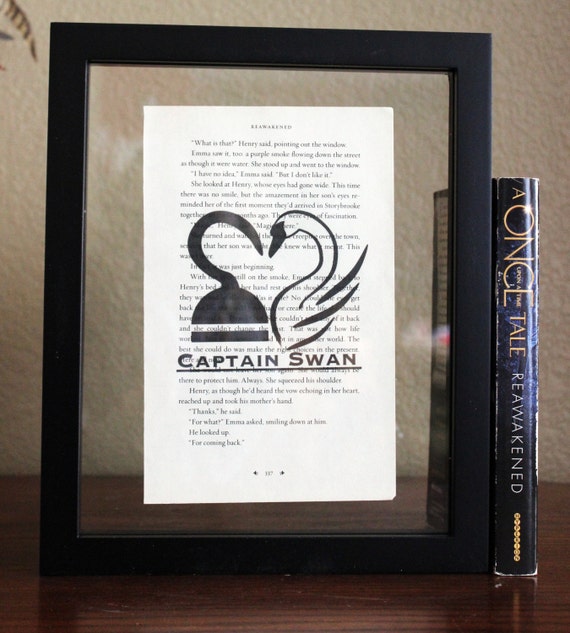 Another wonderful item for the Captain Swan shipper in you life. A book print of a quote from Reawakened: A Once Upon a Time Tale by Odette Beane. The frame is not included, but the vendor says they will give you the place they got it from.
Each print is unique and printed to order.
Starts at $13. Get it HERE.
---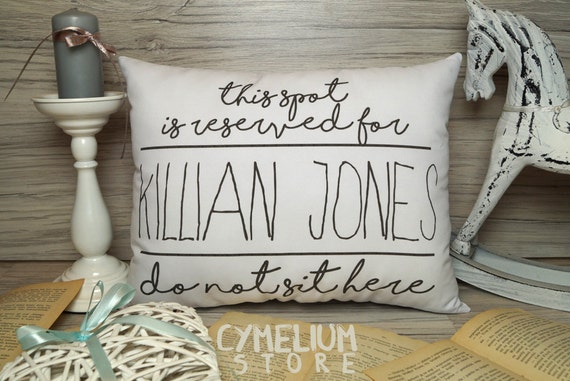 Again, we love pillows, ok. And we also love Hook. We will reserve his spot any day. Do you have a Hook lover who also loves a throw pillow? This is the perfect gift to give them.
This made to order cotton throw pillow will have your Hook fan very happy.
And it's $17! Get it HERE!
---
What are you going get the Once Upon A Time fan in your life?