2017 has been a year of great music. Several artists have come out of hiding, while others have released incredible pieces of work. There's been hit songs, hit albums and artists that we can't seem to forget even if we tried. Artists like Taylor Swift have made a huge comeback, and don't get us started on Ed Sheeran and his success on the charts. Camila Cabello is another one who rose up like a phoenix and has come back stronger than ever before.
While there are several other artists we can put on this list, we kept it at 15 and believe us when we say, they are the ones who have made 2017 what it was. Check out our list below and let us know if we got it right.
---
JULIA MICHAELS
Julia Michaels has been in the business for awhile. She's one heck of a songwriter and now, she's embarking on a career of her own. Her hit song "Issues" has been on every radio station, playlist and stereo this year. Vocally, Michaels is a force to be reckoned with. She'll remind you of a modern-day Joni Mitchell, and that's never a bad thing. She's a chart-topping success but her artistry is timeless.
You can listen to her EP Nervous System now on Apple Music
---
DUA LIPA
She's come into the business with no apologies being who she is and that's evident in her hit song "New Rules". Ever since the chart-topper has made airwaves, Lipa has become a favorite in 2017, and the path to success is only going to get better in 2018. She's unique, different, and could quite possibly be one of the greatest and newest faces in pop music today. Watch out 2018, Dua Lipa is coming for you and she's about to reign in success.
You can listen to Dua Lipa's self-titled debut album now on Apple Music
---
BRETT YOUNG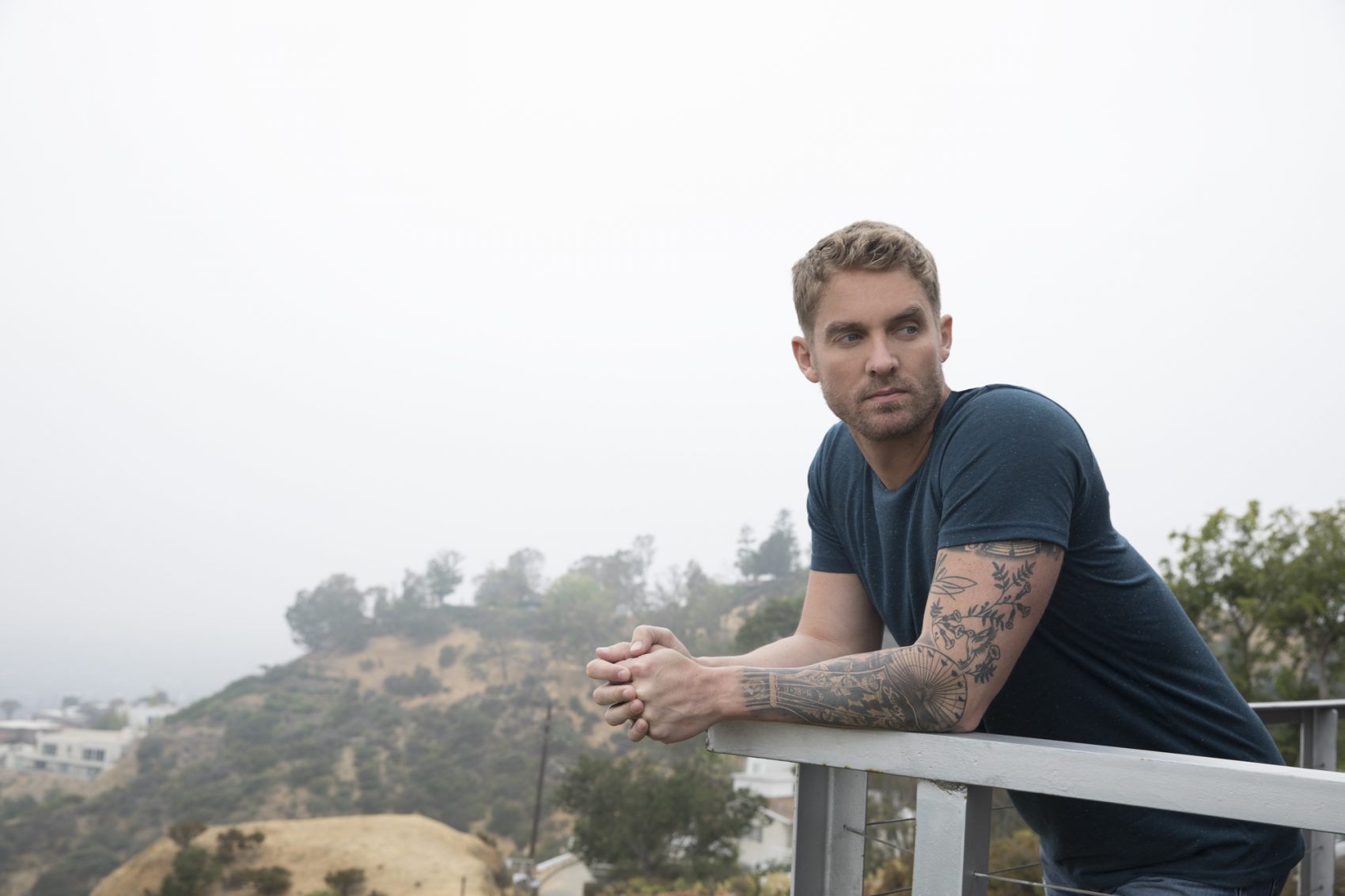 He released one of the most popular songs this year and is certainly becoming one of the greatest newcomers in country music today. 2017 was a great year for young. He not only released an incredible album, featuring the wedding song of the year "In Case You Didn't Know," he also toured with Lady Antebellum and Kelsea Ballerini, a tour that put him on the map. He's country through and through but don't get him fooled with just any country artist. Young is one of a kind, and it shows in his voice, songwriting, and stage presence. Country music is lucky to have him.
Listen to Brett Young's self-titled debut album now on Apple Music
---
CAMILA CABELLO
It's been a year since her split from Fifth Harmony but Camila Cabello's fate in the music industry has become larger, bigger and better than it ever was when she was confined to a group. Earlier this year, Cabello made her comeback with her hit song "Crying in the Club" and a stripped down track "I Have Questions". Success came quickly and the fans wanted more, and who could blame them. Cabello is on the top of her game with her powerhouse vocals and keen ability to wear her heart on her sleeve.
"Havana", her lead single from her solo debut entitled Camila has become one of the best selling songs of 2017, and her newest tracks "Never Be The Same" and "Real Friends" are following in its footsteps. 2017 is just the beginning for Cabello because 2018 is about to be larger than life.
You can listen to Camila Cabello's lead single "Havana" now on Apple Music
---
ED SHEERAN
After a long hiatus, Ed Sheeran came back rising at the beginning of 2017 with the second best selling album of the year, Divide. "Shape of You" easily became the fastest selling song on the charts, and broke records with Spotify in a matter of days. Even after taking time off, Sheeran proves that he's still one of the best. His album Divide is his best piece of work yet, and he's continuously outdoing himself from concerts to new collaborations to music videos. Sheeran is a force to be reckoned with and he isn't going away anytime soon.
You can listen to Ed Sheeran's newest album Divide now on Apple Music 
---
KELSEA BALLERINI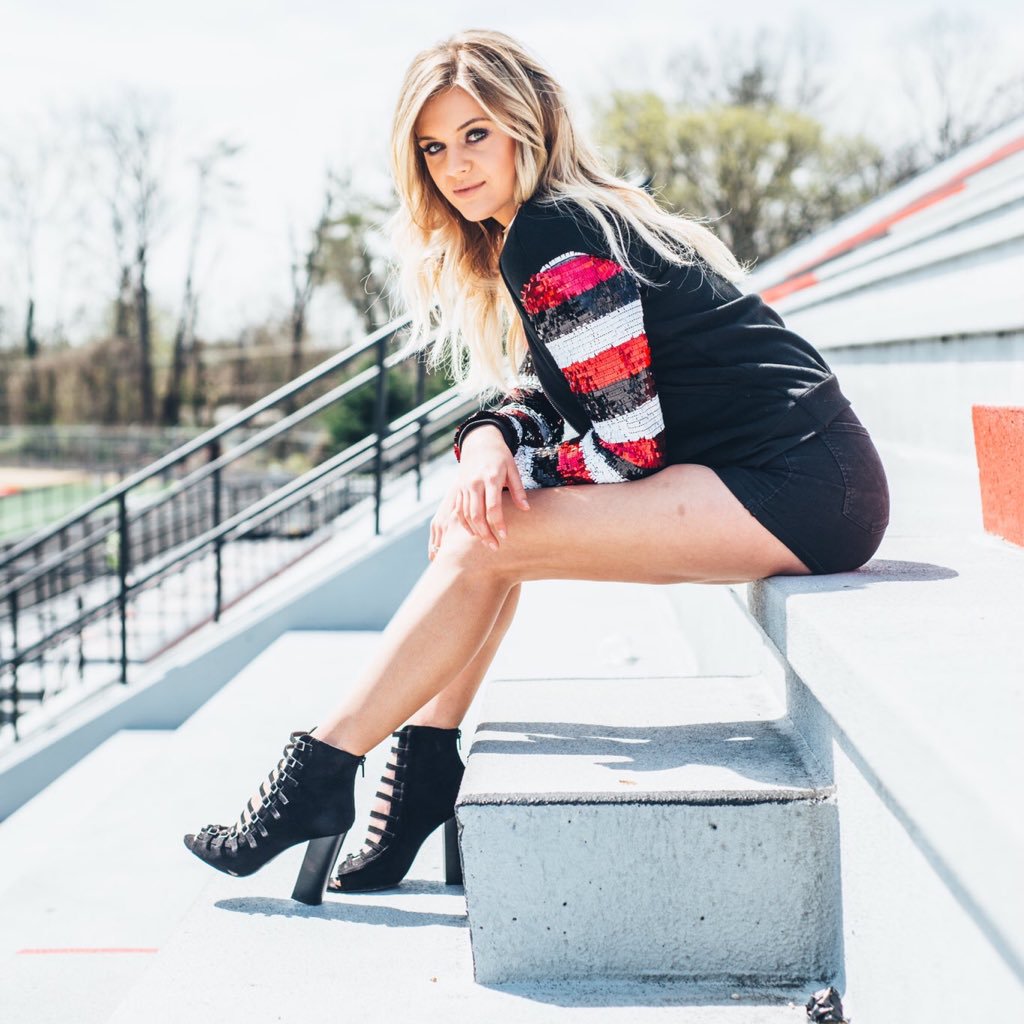 Country music is lucky to have an artist like Kelsea Ballerini. She shines bright and her sophomore album Unapologetically is proof that she's going places and could very well be following in the footsteps of Taylor Swift. It's been a huge year for her from releasing a new album, performing on ELLEN, going on tour with Lady Antebellum and getting married to country newcomer Morgan Evans. And while all of this is happening, she still remains the same girl we fell in love with just a few years back.
Each song on Unapologetically could be a single, and while we don't know what is coming after her smash hit "Legends," we know it's going to be huge. She's a force to be reckoned with and every female artist in the genre should be looking to her because in only a matter of years, maybe even months, Ballerini will be outshining the rest, if she isn't already.
You can listen to Kelsea Ballerini's sophomore album Unapologetically now on Apple Music
---
KEITH URBAN
Years after being in the industry and making his mark, Keith Urban is still as relevant as they come. His continuous drive to create something better than before and connect with as many people as possible is what makes him the artist he is today. There is simply no one like him in any genre format. He's one of, if not the best guitarist today, puts on an incredible live show, is humble and kind on and off stage and doesn't take a single piece of it for granted. Urban is a master, an icon, and a legend.
A new album may not have come out this year from the Aussie singer/songwriter but he's somehow managed to stay on the charts, win 10+ awards and close out the new year in Nashville as the headlining act. There is no slowing down for Mr. Urban and that's evident in everything he sets his mind to. Don't worry, 2017 isn't going to be the last time you see him.
You can listen to Keith Urban's newest album Ripcord now on Apple Music
---
TAYLOR SWIFT
It's been awhile since we've heard anything from Taylor Swift but 2017 changed all of that for us. She made the best and biggest comeback in her career, released an Oscar-worthy music video for "Look What You Made Me Do" and now has the best selling album of 2017, which also holds the record for her biggest debut in her career. No one can stop the powerhouse that is Taylor Swift, not even if you tried.
Her music is still every bit relatable today as it was in 2014. Her fans still adore her but what's not to love? She's kind, genuine, compassionate, and goes great lengths to show her fans she loves them by spending hours upon hours on social media and meeting hundreds and thousands of them within a month. No one can compete with Taylor Alison Swift. No one.
You can listen to Taylor Swift's reputation now on Apple Music 
---
NIALL HORAN
One Direction had a great run but is it true that the guys are better off solo? In Niall Horan's case, yes, indeed it is. He came out with an album this year, which is by far one of the best albums of 2017 and it has showcased his true artistry. One Direction wasn't very good at showcasing that. All in all, Horan has proven that he's going to be okay with or without the boy band. Flicker is a proper introduction to who he is as a solo artist and it shows just how far he can go to reach the peak of success.
You can listen to Niall Horan's new album Flicker now on Apple Music 
---
SELENA GOMEZ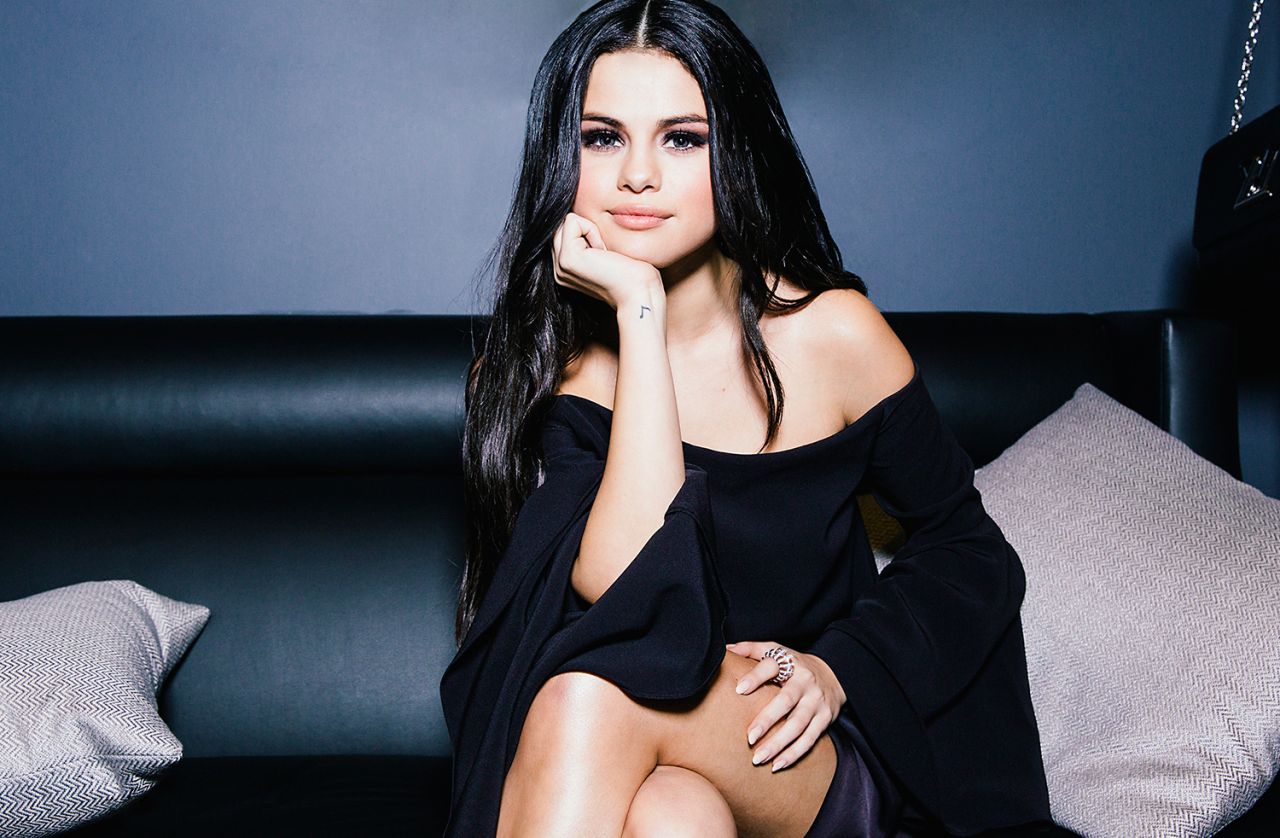 She's Billboard's Woman of the Year and has undergone a lot this past year but that isn't stopping Selena Gomez from doing what she loves. She's an entertainer and a true artist. An album is in the works and her standalone singles have been outstanding at best. You're a bad liar if you say you don't love her.
You can listen to Selena Gomez now on Apple Music 
---
ARIANA GRANDE
Ariana Grande has been a massive hit this year and she's been through a lot. Manchester had a great effect on many people, especially Grande. She stepped in and chose to hold a benefit concert in the center of the city, and has continued to help them rebuild throughout the year. She's been releasing hit after hit but also being as inspiring as ever while doing it. There's no doubt she's one of the best this year. She deserves it.
You can listen to Ariana Grande now on Apple Music 
---
MORGAN EVANS
Just about a year ago, Morgan Evans was known as Kelsea Ballerini's boyfriend but now he's making a name for himself. Australian born and now stationed in Nashville, it's evident that Morgan Evans could be the next Keith Urban. After all, he's one of Evan's biggest influences and is amazing at what he does. His hit song "Kiss Somebody" has skyrocketed on the airwaves and he's bound to be one of the biggest breakout artists in 2018. 2017 is just the beginning.
You can listen to Morgan Evans now on Apple Music 
---
DANIELLE BRADBERY
It takes courage to conquer your fears and wear your heart on your sleeve but Danielle Bradbery does it with such bravery and poise. Ever since being on The Voice, Bradbery has been honing her craft and taking her time working on a project that she would be proud of. Just in early December, the country artist released her sophomore album I Don't Believe We've Met. It's real, raw, and beautiful, showcasing the depths of Bradbery's heart. This release alone gives us confidence that she deserves to be one of the best artists of 2017. After all, she's properly introduced herself to the world of country and she's been welcomed with open arms. And it sure looks like she's here to stay.
You can listen to Danielle Bradbery's sophomore album I Don't Believe We've Met now on Apple Music 
---
LAUREN ALAINA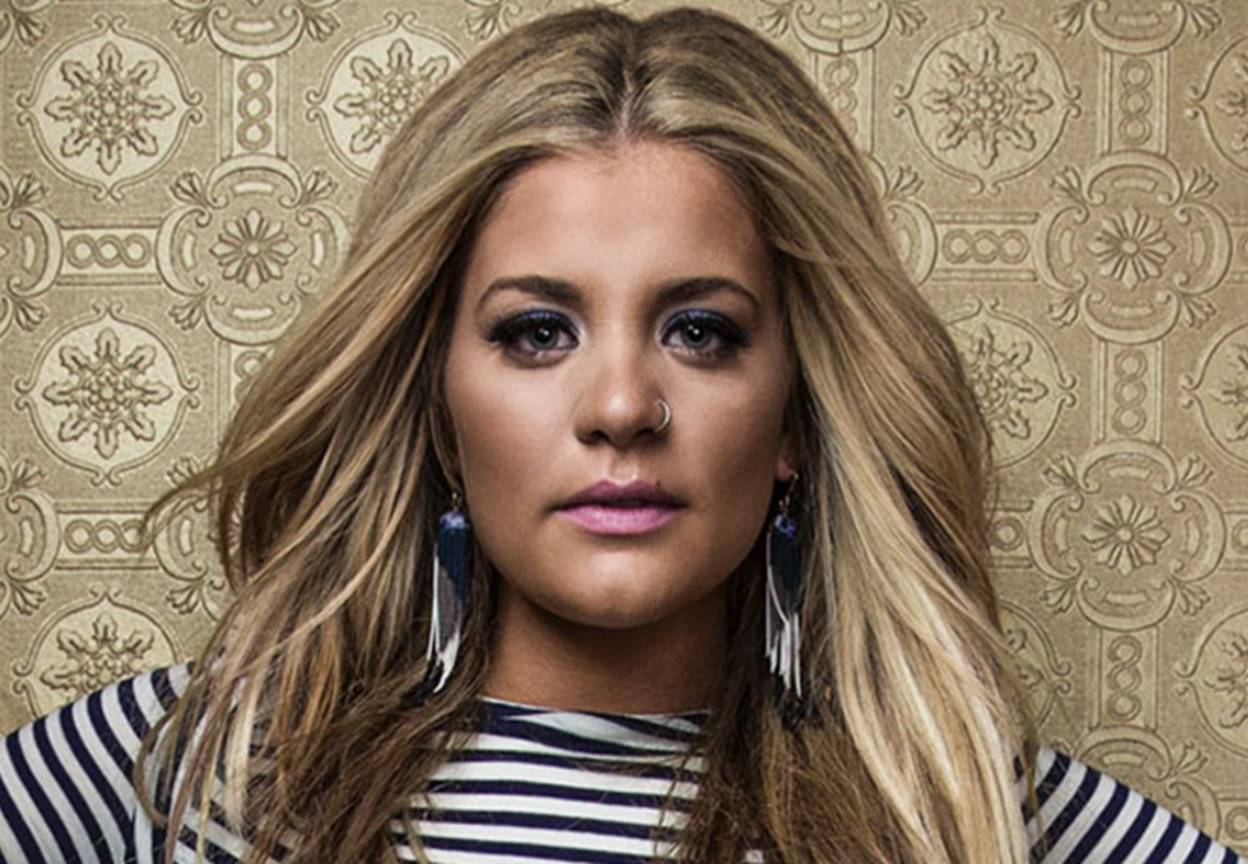 Bravery seems to be a theme this year and Lauren Alaina has done it well with her new album Road Less Traveled. She speaks of divorce, finding her voice and falling in and out of love. Her poise and courage have helped her ease into her career with confidence. She's won awards, has her very own movie and is coming into her own. American Idol who? Lauren Alaina doesn't need a stepping stone anymore because she's doing just fine on her own. Her story, her heart and everything about the path she has walked on is inspiring and empowers us to do the same.
You can listen to Lauren Alaina's new album Road Less Traveled now on Apple Music.
---
TIM MCGRAW + FAITH HILL
They are country's couple and the best duo we've ever seen. It's true, Tim McGraw + Faith Hill never go out of style. There iconic tour and a new album has had incredible success this year, and let's be honest, who doesn't want to listen to this couple in love? They've become country music's greatest couple and we couldn't ask for a more iconic duo. Faith Hill and Tim McGraw are great on their own but they're better when they're together.
You can listen to Tim McGraw and Faith Hill's new album The Rest of Our Life now on Apple Music.