Let's be honest, 2016 hasn't been the best year for women, but that doesn't mean that the feminist in your life is going to take things lying down. They may be facing a dark and rough 2017, but they are ready to fight.
Show your support and solidarity for the women that are fighting for equality. Here are some gift ideas that are sure to be a hit with the feminist in your life.
1. A Subscription to Bitch Magazine
Feminist media is always a good gift for the feminist in your life. This holiday, gifting a subscription to Bitch Magazine. This reader-funded, non-profit magazine relies on their subscription and B-Hive memberships (recurring donations) to stay afloat. They deliver thoughtful and insightful journalism with a focus on intelligent reporting.
They also have
special holiday packs
for this time of year that inclde a copy of the magazine, books, and fun extras like stickers. Pictured here is the
Outsmart the Patriarchy  Holiday Pack
($29).
PRICE: $24.95 for one year
---
2. "My Favorite F Word Is Feminism" Necklace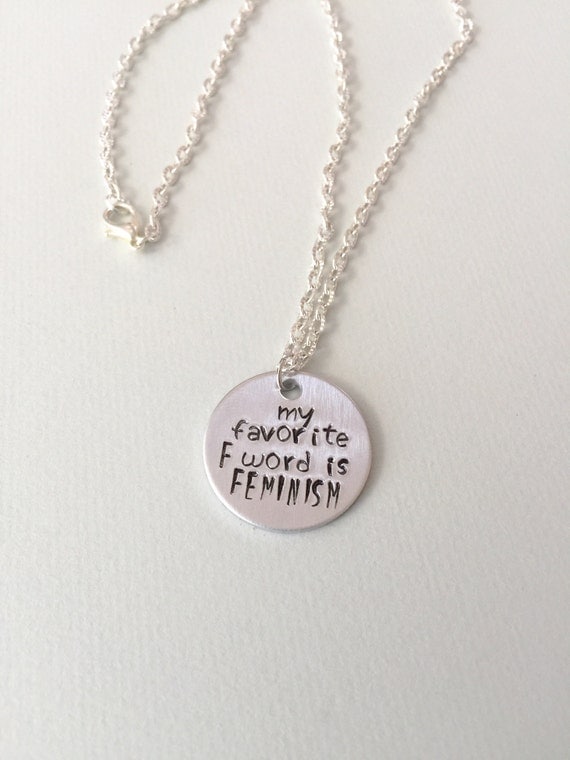 A subtle statement, this necklace bears a simple quip about the wearer's favorite F-word. This necklace is one inch around and handstamped on an 18″ silver-plated chain.
PRICE: $18.97
---
3. Solid Gold Feminist Pencil Set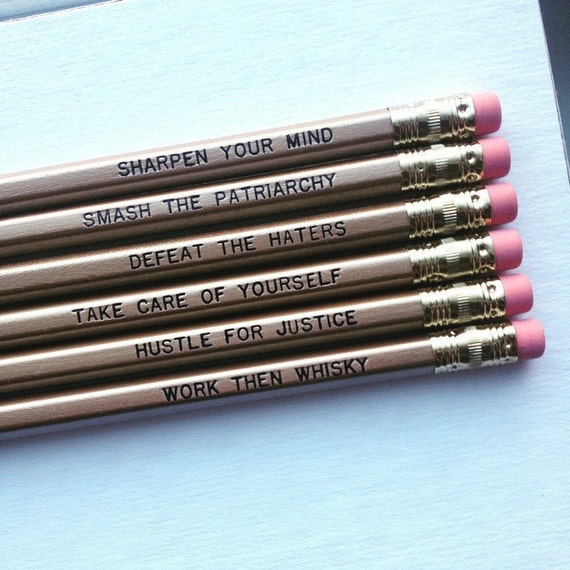 Help the feminst in her life work on her master plan, or masterpiece, with these gold pencils. Each holds a little reminder of what your favorite feminist is working towards. She may need a reminder for self-care, or a little motivation to work towards justice.
PRICE: $8.95
---
4. "I'll Just Be Drinking Coffee and Building an Empire" Mug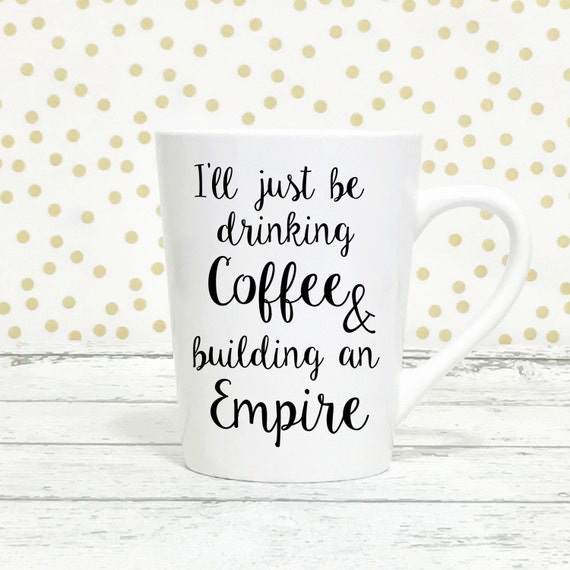 For the feminist who loves her coffee and drinks it in abundance, this mug will make a statement. While she's working at her desk everyone will know that she's silently preparing to rule to the world.
PRICE: $14.99
---
5. "Feminist With a To Do List"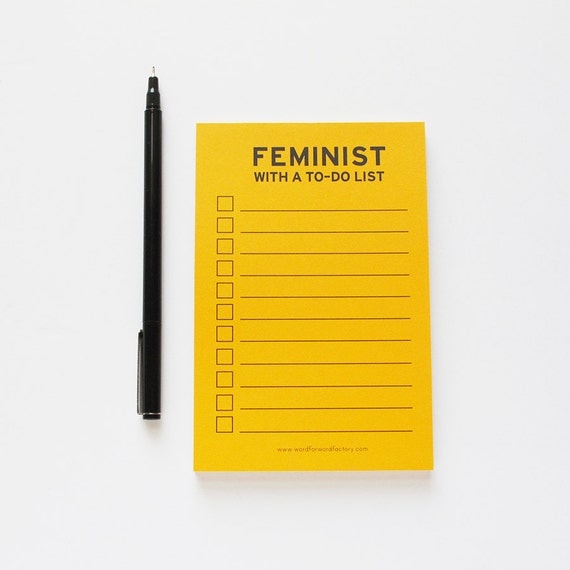 The feminist in your life probably has that one big goal that she is working towards. Something that she is striving for with all her might. Give her a hand with this to do list. Not only will she conquer every task asked of her #likeaboss but she'll look smart doing it.
PRICE: $10
---
6.  On Wednesdays We Smash the Patriarchy T-Shirt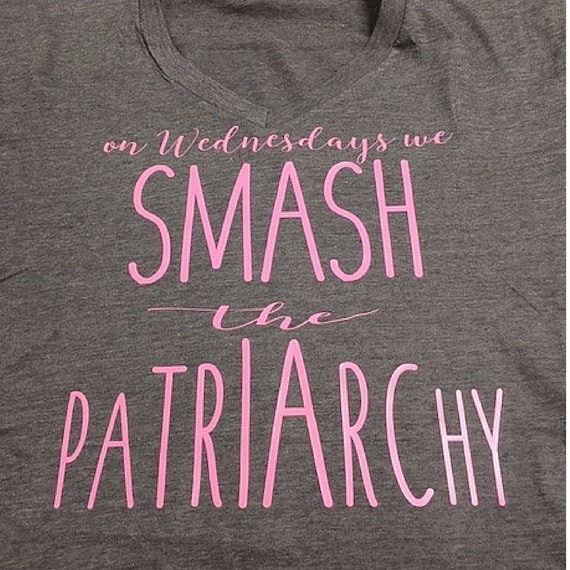 Your favorite Mean Girls meme married with a feminist statement. Who says that pink can't be strong and powerful?  This shirt smashes that sentiment in two with an elegant font.
PRICE: $25
---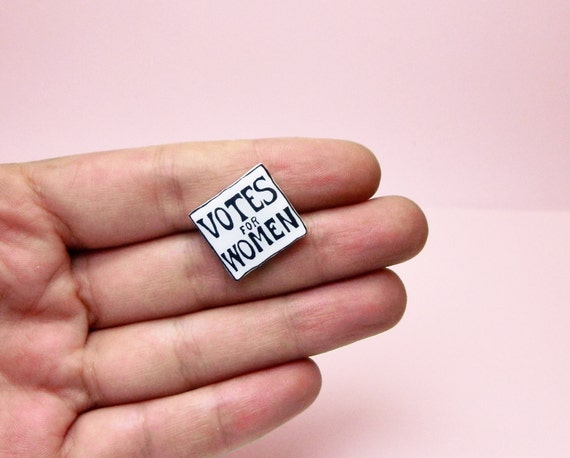 A little reminder of the suffragettes, this enamel pin will be the perfect addition to a woman who works everyday to smash the patriarchy.
PRICE: $7.46
---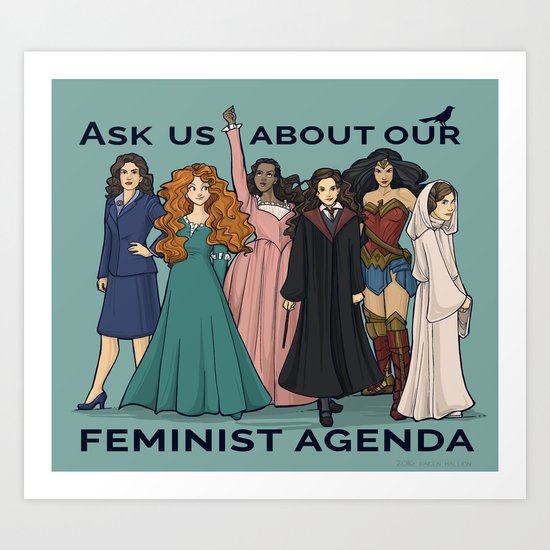 Strong, independent women can often be accused of having an agenda. Karen Hallion has created a beautiful art print with strong women from several different fandoms.
The simply stated print has all of these women facing front, daring the viewer to ask them what their feminist agenda is.
PRICE: $30 for a 10 x 12 inch art print.
---
9. Smash the Patriarchy Necklace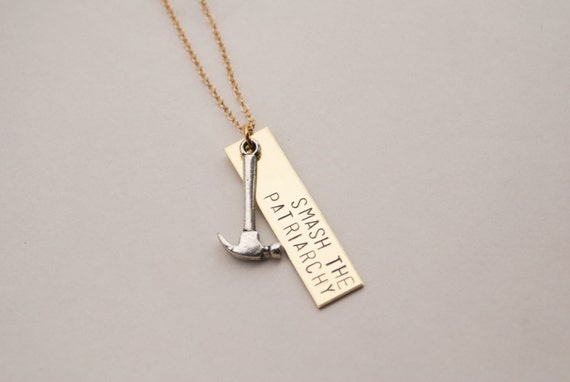 A feminist still likes to be in style, and they will be with this understated handstamped necklace. A brass 1.5″ bar swings from a 18″ chain and a silver hammer accompanies the saying for an extra touch.
PRICE: $44
---
10. "I am Delibrate and Afraid of Nothing" Vinyl Sticker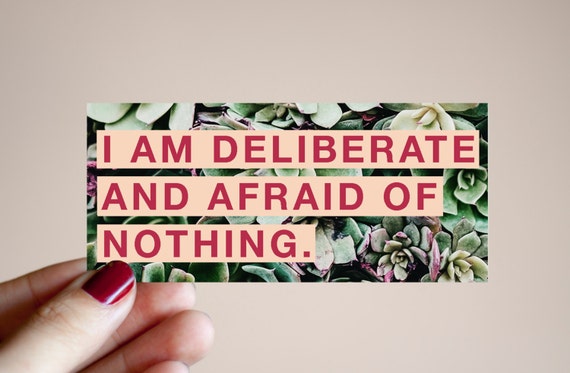 Stickers can be a powerful thing. Gift your favorite feminist a vinyl sticker with an inspiring saying to motivate them through everyday life. This sticker has a quote from Audre Lorde. Check out some other vinyl stickers with a similar aesthetic.
PRICE: $3.50
---
11. Nasty Lady Liberty Phone Case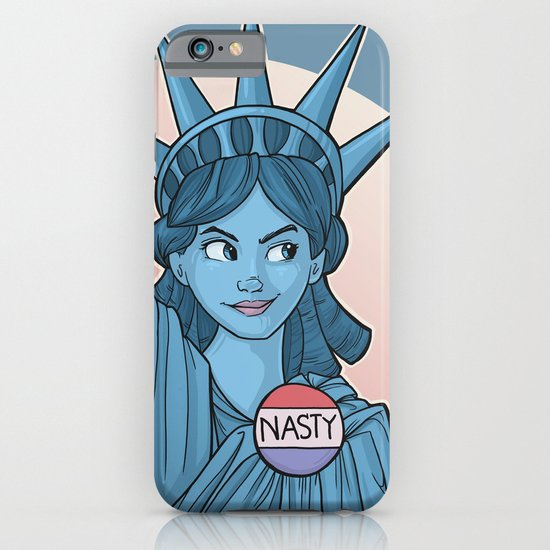 Another gem from Karen Hallion. Her Nasty Lady Liberty artwork is the perfect gift for a feminist in 2016. It's pictured here on a phone case but you can also get this art in a wide variety of products, including: t-shirts, mugs, and art prints.
PRICE: $35 for a slim iPhone 7 case
---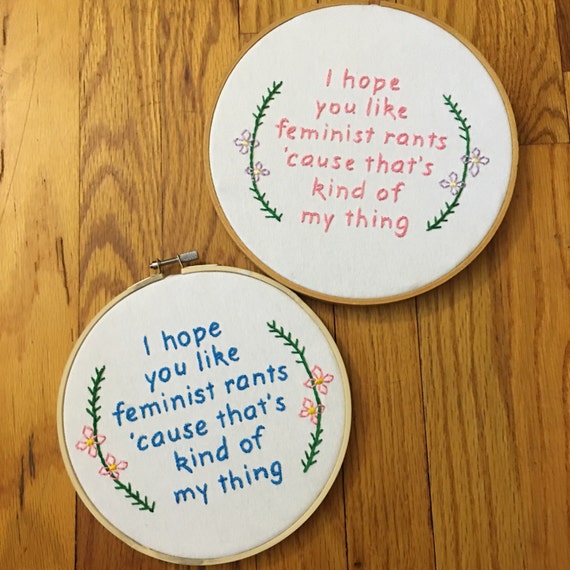 For a woman that shows absolute passion, give them this piece of hoop art. Sure this might seem like a little old world and traditional, but the message, is pure 21st centurt feminist. And if you are giving it to a friend, you can share the solidarity in your feminism and your mutual feminist rants.
PRICE: $30
---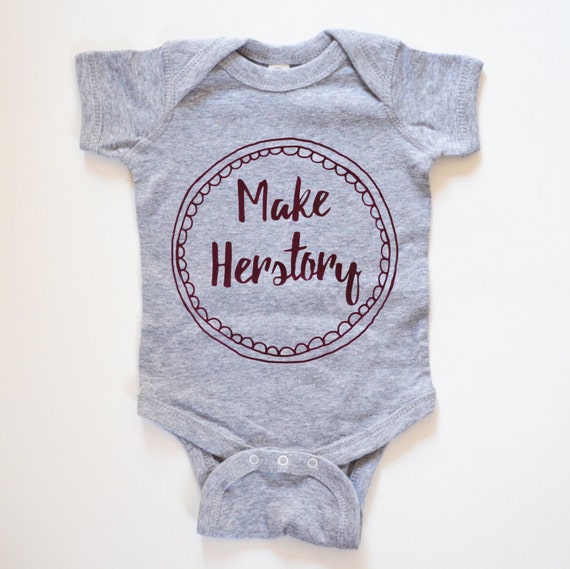 For the little feminists on your list, this onesie is an adorable gift. Made to order, you can get the perfect size and color for the intended recipient.
PRICE: Starting at $19.99
---
14. The Unapologetically Me Sweatshirt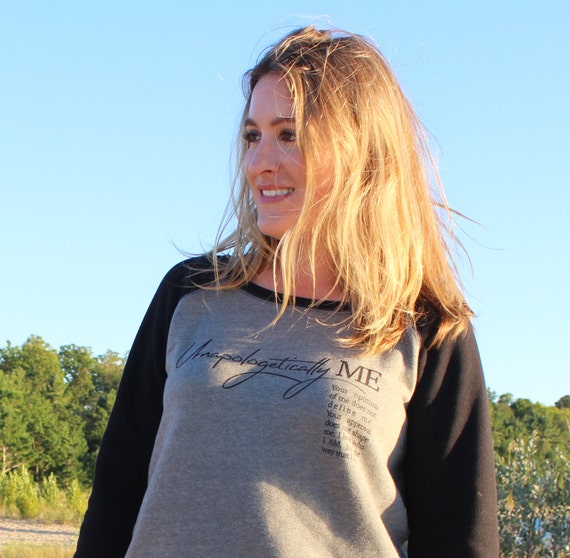 We love the idea behind the "Unapologetically Me" sweatshirt. The sweatshirt reads: "Your opinion of me does not define me. Your approval does not shape me. I love who I AM, just the way that I AM."
PRICE: $31.99
---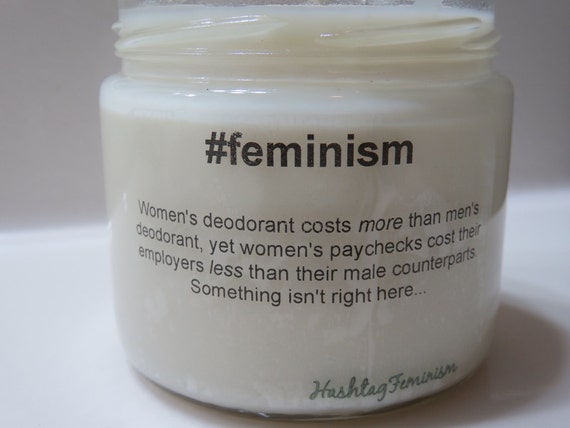 What better gift can you get a feminist than something that gives back to pro-women organizations? This 12 oz vegean soy candle comes in a variety of feminist themed scents and gives you the option to choose an organization to donate part of your purchase to.
You can choose from Planned Parenthood, Legal Voice, The Feminist Majority Foundation,  Distributing Dignity, and The Woman's Refugee Commission.
PRICE: $16.99
---
Love these feminist gift ideas? Let us know in the comments and tell us what you will be giving the feminist in your life this holiday season.
And be sure to stay tuned for more Geeky Gift Guides coming in the next week.