Country princess Kelsea Ballerini is a legend when it comes to being onstage and writing killer songs. There's no doubt she's made a name for herself in country music from having top 10 hits to four No.1's to opening up for country icon Keith Urban on his Graffiti U World Tour. It's safe to say, she can't believe her life and that's a good place to be in. She's a force to be reckoned with as she continues to break down barriers not only with her music but with fashion.
How can someone's sense of style change a person? Let me count the ways. Kelsea's showcases confidence, sass, class, and a little bit of country. She's got the spark on stage, the glam on the carpet, and the street style when she's lounging. No matter where she's at, the legend embraces who she is and showcases it flawlessly with each outfit she wears.
Fashion is a huge part of my life. From cowboy boots to rompers to ripped jeans, every style is different and I've tried almost all of them. But what style have I tried the most? Kelsea Ballerini's. Why? There's a sense of freedom in the way she confidently struts to her next destination, and I wanted to feel that too. So, I went to Pinterest and got inspired as I searched for Kelsea's most amazing outfits.
Do I have as many clothes as her? Probably not, but I'm able to mix and match, which is always a lovely thing if you know how to do it right. As I rummaged through my closet, I discovered some pieces I haven't worn in awhile, and I chose to try them out the way I knew Kelsea would but made sure I didn't change who I was as a person. From floral jackets to an immense amount of glitter, I realized that the songstress has been doing it right. What I've learned along the way is that her style is also an expression of who I am as an individual, and that's the most important step, right?
You can wear confidence in many ways, but for most, the confidence is in the way you present yourself. There is so much you can create with the clothes you have, but most importantly, fashion can help you take on the world and help you feel beautiful in your own skin. Since feeling inspired by Kelsea's fashion, I've learned to embrace my inner beauty and feminity. Confidence is key, and there's nothing wrong with wearing your favorite dress with a little bit of attitude.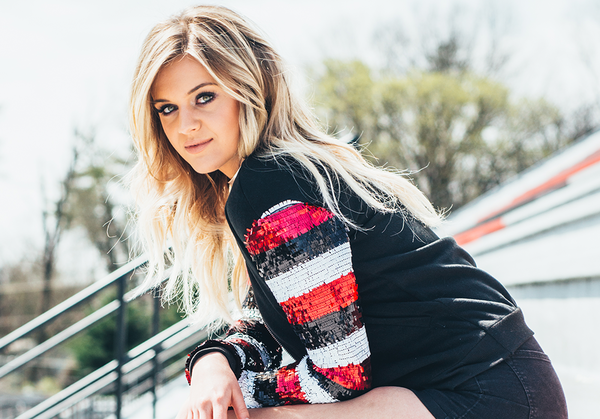 So, what's wrong with feeling inspired by someone else and adding a little bit of 'you' flavor? It's what I've done, and now I feel the freedom to be myself. And when you're free to be you, confidence is a lot harder to wash off. So, go ahead, take those pieces that inspire you and make your own statement. Who knows, it just might change your life.