In late 2014, Black River Entertainment took a chance on a young singer/songwriter who many shooed away due to Taylor Swift similarities. But that didn't stop the label from making what is now the best decision they have ever made. The songstress they signed is now making major strides in the music industry and will go down in history as a legend.
Kelsea Ballerini was born to move mountains. She was made to captivate thousands in a crowd because the country starlet is far more than meets the eye. When you look at the music industry today, you notice that there aren't many artists like Ballerini. What the country artist has that others don't is her charisma, humble heart, and generosity that shines through in every aspect of her life. There's also a genuine talent sewn within her that you can't deny when you watch her do what she does best. In 2014, Ballerini was about to break down walls and conquer the world but she didn't know it yet.
In May of 2015, the country starlet released her debut album The First Time. The album became a huge commercial success, noticed by many, including her now good friend Taylor Swift. Its first three singles ("Love Me Like You Mean It," "Dibs" and "Peter Pan") reached No.1 on the Billboard Country AirPlay chart, making her the first new female artist to send her first three songs to the top. With just being a new artist, Ballerini had already been making history.
During The First Time era, Ballerini had accomplished much more than making history. The superstar had been nominated for several awards including a Grammy, got to host an award show in Australia where she would meet her now fiance and country newcomer Morgan Evans, and went on her first headlining tour. There was much to celebrate during that era that allotted to Ballerini's success. But her success didn't end there. She's rising to superstardom day by day and nothing will stop her from going all the way.
Fond of explaining herself as an East Tennessee girl who studied artists like Taylor Swift and Shania Twain, Ballerini has brought youthful vibes, flirtatious feeling mixed with an exceptional amount maturity into the country music realm. The songstress doesn't just sing into a microphone but she pens the material she releases, an effort that should be respected and praised. Crafty material and a down-to-earth girl is what you see on stage and on a personal level. Who is she is when she interacts with her fans on social media is exactly the kind of person she resembles 24/7. There isn't one speck of Ballerini that is fake. Her raw vulnerability and empirical intimacy portrayed in her music demonstrate the powerhouse icon she is aiming to be and will become.
"I think when you're that truthful and honest, people relate to that. I've never been one to want a big dramatic transition, you know? I just think if you write about your life, people are going to see you grow up." – Kelsea Ballerini 
And now, with many accomplishments that can be checked off her bucket list, Ballerini is continuing on with her sophomore release Unapologetically, an album that is sure to spark more successes along the way. Her legendary rise to superstardom wasn't from the help of any given person. Ballerini did it all on her own and she's continuing to build a career that is worth something more than dating a boy on the football team. She's aware of her influence amongst young girls and the way she speaks with great confidence but understanding lets them know that she's been where they are. She's no different than someone who's watching her on stage from the front row.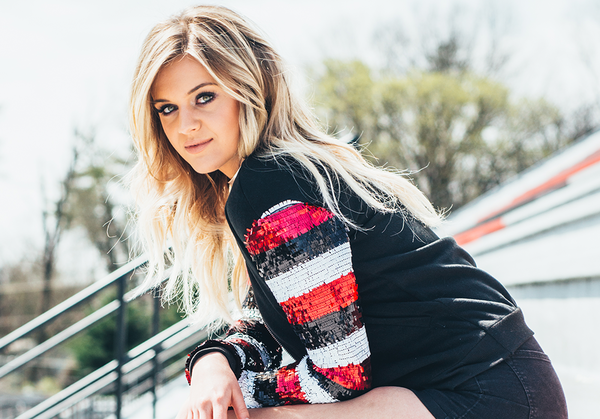 The First Time was an era of many first and this new chapter, as she continues to rise is an era of getting personal with herself and with her audience. She wrote over 200 songs for this next album and we know what we're about to hear on November 3 is going to be good.
"I'm so proud of it, but this was such a different journey because I knew that I was writing for a record this whole time," she said. "As I was listening to my favorites I thought, 'I just wrote about my life, I might as well put them in order and really lay it on out there.' I think that was my biggest goal is that I wanted to be a true songwriter with this record."
Unapologetically is an album that evokes a life-shaping journey. It's her most personal piece of art to date and a piece that will be one of the best releases in 2017. It truly shows why Ballerini is a legend in her own right and will continue to rise. There's no reason for the singer/songwriter to slow down anytime soon. She's got the whole world on her side rooting for her from the sidelines. Who needs high school when you have a big city dream? After all, Ballerini is that girl who's chasing it and proving that dreams do indeed come true. Here's to a brand new chapter as we watch the country superstar take her legendary rise to greater heights.