Well, I enjoyed my heart Lucifans, because in all honesty Chloe Does Lucifer took it and ran out into the ocean with it, and I have no regrets at this event. Lucifer outdoes itself literally every week, and this hour was no exception, between the humor, the point we all get to see made in the uniqueness of this show, and quite frankly our lovely characters.
Before I get ahead of myself, let's dive into this week's family filled, date night extravaganza, and facade busting hour!
Being yourself is definitely not Boring
The opening scene tonight was the definition of a tease turning into something even better than that tricky dialogue. Lucifer, Chloe and Trixie lying on their tummies playing Monopoly together hit me in the chest with family feels, and I won't lie I was literally squealing at my television. Not to mention Trixie getting the Monopoly top hat she wanted in trade for painting a unicorn on his cheek! Lucifer has come a long way from his partying-every-night playboy days, and being out of his skin because of it is delightfully wicked for the audience.
Though Amenadiel, I have to disagree Lucifer is many things, but "boring" has never been one of them. Frankly, I think it's more interesting and sexy he's willing to spend an evening playing a board game with Trixie and Chloe, and excuse me, I'm going to jump off a cliff now.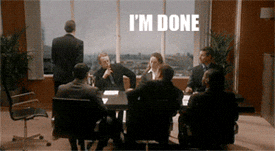 Alright I am back, and a murder mystery is here over a lady who mysteriously joined a "top" dating app (see what I did there) and tragically led to her demise at the hands of a dumbbell. Her involvement in this high profile dating app is made suspicious by the off the bat slimy with a touch of creepy Mac Slater CEO of "Top Meet."
Ella, on the other hand had the pleasure of dealing with an altogether different kind of bone chilling encounter: Charlotte Richards. Our former goddess-turned-back-from-hell-human is back and determined to learn how to let go of the "darkness" Ella saw in her and who better to learn from than the lady herself? I can appreciate Charlotte's effort, but terrifying Ella quickly put her in "you are doing this all wrong get away from my favorite CSI" book.
Linda, my favorite brilliant doctor, is confronting her own demons, following the death of her ex husband Reese *shudders*. Luckily Amenadiel is here, and happy to help our resident doctor.
Devilish deeds don't stamp out good ones
Meanwhile in an effort to catch the supposed murderer who was allegedly Kim's date, Chloe is sent in undercover on a sting operation to be Lucifer, I'm sorry Lucinda. Role playing with Barbie dolls was the tip of the comedy iceberg on this one, frankly. Unfortunately Lucifer's "help" quickly turns to the most kind of awkward hilarity between Chloe's cackle laugh, and attempting other strange sexy moves. As much as I approve of Lauren German dressing as Lucifer, Chloe can attract men, including the Devil himself simply by being Chloe.
Realizing that opened their investigation right back to the sexy roommate who earlier insisted on a photo with the handsome cop, Dan haha. Seriously though Kevin Alejandro is hot to the point where TV does him no justice, but moving on. Lucifer's time with people he considers interesting, slowly brings to light how the facade is what people work at when they don't feel safe enough to be themselves.
His slow eye opening experience in jealousy was enjoyable to see, but part of me dreaded the outcome. This feeling I'm sure was shared by Ella when Charlotte lies her way to being a part of the Forensic Shadow program just to watch Ella's every move. It doesn't take long for her to bust Charlotte in this lie, and stand her ground on her actions. Being good in the world is not a trick, it's not a lie, it is a choice to make every day you wake up and get out of bed. Ella's understanding of that reminds me of how much and how little we still know about her, but at the end of the day she did open Charlotte's eyes.
Starting with a game, ending on a piano
As much as I adore the beach, I think the only way I'd lie down on the sand without a blanket is if a gorgeous former angel asked me to. Amenadiel's experience about his point of view as an angel and now as a human was the right kind of therapy Linda needed just then. Her anger and frustration over nearly dying, and only worrying about that leading to overcompensation for Reese's funeral, and the fact that a part of her wishes she had never met any of them.
I don't deny her life would be a lot safer without them in it, but at the beginning of each day she wakes up and makes a choice to continue letting Lucifer, Maze, and Amenadiel into her life. Which out of everything she's experienced is the bravest thing she's ever done…..well so far.
Lucifer, on the other hand is doing away with therapy and listening firmly to his own judgement to leave Chloe to find other interesting people. Hilarious how that turns out the be the murderer slimy Mac Slater, who after a short misunderstanding gets busted with the dumbbell and their quick thinking. Murder is a crime that everyone must be held responsible for, but the reason behind it about broke my heart. A dating app is meant for everyone, and Chloe made the nail on the head point declaring "What's stupid about someone wanting to be loved for who they really are?"
Some quick head games, and before you know it the killer's in custody, and Lucifer is back on his honesty and misunderstanding couch with Linda who's found a new perspective. As much as I am apprehensive for what's down the road, I'm hoping Lucifer remembers what he said about all he needs to do to be interesting is to be himself. Which includes turning Oscar Wilde gay, apparently I mean really.
Final Thoughts
So not only is Lucifer bisexual he's also turned men gay. I would be surprised, but frankly who wouldn't turn gay for Tom Ellis?
In all's well that ends well Charlotte decides to break a rule to get the contract needed to nail the killer, and will be around more catching criminals with the DA. I'm sure her efforts will yield some interesting results, but better not Ella have a heart attack in the process.
I need to ask was it just me or was there some serious chemistry between Amenadiel and Linda on that beach? It might be me entirely, but I'm very curious to see where their friendship goes.
Missing this week was Maze (PLEASE COME BACK I MISS YOU), and Marcus Pierce. Both come back in two weeks (argh) and I'm very excited to finally get to meet the infamous "Sinnerman." Hurt any of my loved ones *cough characters cough* and I fry you through the TV.
"Absolutely not" – answering on point to is there something going on? Chloe and Lucifer, listen I love you both but I think you know better….
Deckerstar was awash in family domestic feels, and Lucifer's offer to give his jacket to Chloe because he thought she was cold was too much for me at that point. If there's one thing this episode did for these two, it's that at the end of the day they're it for each other. How long will that take for them to figure out? I don't know, but I'm going to enjoy every second of the journey and trust these writers to keep hitting it on the mark especially with these two.
Dan literally running away from Charlotte cracked me up to to end, ha!
How about you Lucifans? What did you think of Chloe Does Lucifer? Are you excited to meet the Sinnerman in two weeks or downright terrified?
Lucifer airs Mondays at 8/7c on Fox.