2017 is right around the corner and with it a lot of TV we've been missing and looking forward to. I don't know about you, but I am *ecstatic* to say goodbye to 2016 and usher in the New Year!
Without further ado let's dive into the shows we (*I*) think people need to catch in 2017!
Powerless

Powerless is just the show you need to be watching if you want a laugh. And if you're tired of superheroes. Or if you want more superheroes. Or if you like office-comedies. Or if you want female-led comedies. (And interesting characters. And the whole superhero genre making fun of itself). And even if you don't want any of that (why wouldn't you?), Powerless is still jolly good fun
Riverdale

Archie comics is getting it's own CW twist this midseason! Now we all know about the epic love triangle between Archie, Betty and Veronica. (That's not going anywhere.) But what makes Riverdale different is the friendship between the two leading ladies, Betty and Veronica. (Ship name is Beronica already!) This isn't about catfights and who can bag the guy. It's about friendship, coming to a new town, getting through addiction and surviving high school in one piece. Throw into the mix a murder mystery, a Sprouse brother turned Jughead, the fiercest Pussycat out there and Archie's torrid affair with his teacher and you're in for a good time! Let's not forget the abs. Archie's abs to be precise.
The 100
Calling everyone on the ground! The 100 is back this February and I am thrilled the wait is almost over. The danger threatening everyone on Earth is higher than ever before with Clarke having been alerted by Alie before she took her down of the planet's limited time frame for supporting humanity. The arkers, grounders and everyone inbetween will be facing down their greatest challenges inside themselves and on the ground and I can't wait to see how they get out of this one…(I'm going to regret this later knowing this show….)
Bones ~ The Final Season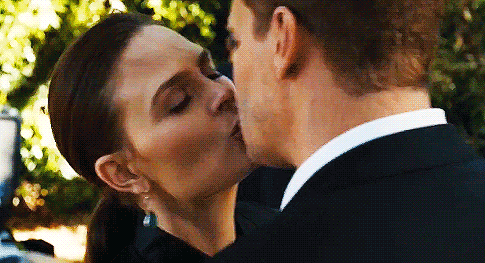 The final season is here, Bones fans. As someone who avidly watched it for six years and followed it closely for its entire run its hard to believe it still. Despite the tinge of sadness I'm looking forward to see Booth, Brennan, Angela, Hodgins, Cam, and every squintern, (including the return of one Zack Addy!) get their proper send off. However it plays out I am certain it will be an undoubtedly memorable finish to one of the most well written, dynamic and brilliant shows I have ever seen.
A Series of Unfortunate Events

Only one word came to mind when I heard the news of this series being made: YES! Based off the famous book series by Lemony Snicket, we'll be following the adventures of Violet, Klaus and Sunny Baudelaire as they navigate trying to escape the various dangers and especially the sinister…Count Olaf. Neil Patrick Harris takes up the mantle and between the cast, the trailer and the source material (that I've completely read) I ask you please don't miss a second on January 13th.
Marvel's The Defenders
Holy Superhero Teamup! It's the show we've been waiting for since since Daredevil premiered on Netflix's exclusive screen in 2015 and quite frankly my excitement is through the roof. Matt Murdock, Jessica Jones, Luke Cage and Danny Rand will be crossing our screens all at once bringing the wide range of supporting equally crucial cast between the four shows for an event we aren't likely to forget. Marvel fans, are you ready?
Marvel's Iron Fist
The next and newest Marvel icon to hit Netflix! Finn Jones will bring to life Danny Rand aka Iron Fist! A martial arts expert with the ability to call upon the power of the Iron Fist is back (after a number of years being gone) to claim his family's company. I may not have read the comics, but I've yet to be disappointed by any of his predecessors and I for one can't wait to meet the Iron Fist.
24: Legacy
A spin-off is headed our way in real time and the wait is almost over 24 fans! Starring The Walking Dead's Corey Hawkins as Eric Carter a war hero forced to ask the revived CTU for help in stopping one of the largest scale terror attacks on American soil. Just like old times right? With an excellent cast on hand including Miranda Otto the next incarnation can't here any faster…literally.
The Originals
It's been a long wait, but on March 17th your favorite original family will be back (and probably in a lot of trouble knowing them, haha.) Picking up five years after the season three finale, Klaus and family will be greeted by a no longer a baby Hope and her mother (badass hybrid) Hayley. Whatever dangers they'll be greeted with upon waking up, I am certain it will be done in one way: as a family.
Prison Break: Sequel
Prison Break is back and if you haven't watched this show yet I highly recommend a weekend binge watch and keeping an eye out for this follow up come next year. Sara, Michael and Lincoln are back to pull off their greatest escape yet and they'll be calling in some old, ahem friends in the process – namely T-Bag, C-Note and Suere. The gang is back and spring can't get here soon enough.
Chicago Justice
Joining the ranks of their excellent predecessors, Chicago Justice, a spin-off of Chicago P.D. is moving to the Windy City March 5th 2017. With an intriguing and across the board cast, and the promise of stepping into the legal arena, politics and media coverage world of prosecutors & investigators to pursue justice, I absolutely look forward to what looks to be more fantastic writing, characters and stories signature to their universe and fellow Chicago shows.
Game of Thrones
Returning for its 7th season in mid summer (I hate we have to wait this long) we'll once again be embroiled in the fight for the Iron Throne. Between Dany sailing west with her army & dragons, Cersei maneuvering her back into her position as Queen, Jon Snow (who's a Targaryen?!) being named King of the North, we'll be in for the kind of drama only GoT can deliver. I have two words: BRING IT!
Outlander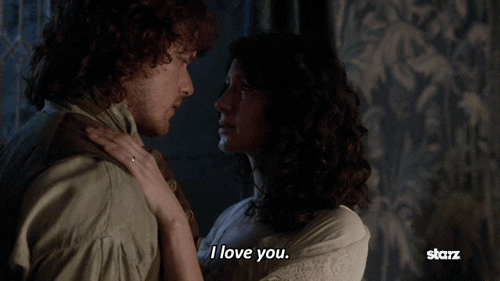 Droughtlander is coming to an end in 2017 and I can only say THANK GOD. I have missed Jamie and Claire and I'm beyond excited to see them Brianna, Roger (Frank somewhat, I know you're a kind good man, but I'm a Jamie girl forever.) Adapting from the third book, Voyager, we'll be in for an (SPOILER ALERT) epic years worth waiting for reunion, time periods, countries, and does anyone have a time machine or standing stone rock circle to the premiere?
Agree? Disagree? Have any other shows you're really looking forward to in 2017? Share with us in the comments below!