The Bold Type takes us outside the city to a magical place….called Harrisburg. We get an inside look at Sutton's life, Jane plays the 'Dead Mom' card again and Kat decides she misses Adena.
Let's recap!
SUTTON
THIS LITTLE LADY IS GOING TO PARIS!!!!
But not so fast. Before she jets off, she's informed that she needs her birth certificate in order to get her passport. Which means a road trip to Harrisburg….
This episode is a nice little dive into Sutton's past. We've heard/seen all about Kat and Jane's (Jane's like every episode) but never Sutton's! We get to see where she grew up, her ex-boyfriend (the HILARIOUS Billy Magnussen) and her mom.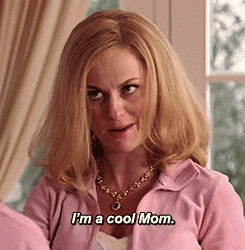 Over and over, we've been told how shitty Sutton's mom is. She was a drunk, barely took care of Sutton and was all around terrible. Obviously we're bracing for The Worst. So imagine our surprise when we do meet Sutton's mom and she's….incredibly normal.
Throughout the episode, Sutton prefaces everything that has to do with her mom with something negative — like the house is supposed to be messy, drawers are supposed to have birth certificates, etc. but it's actually something entirely the opposite. Her mom seems to be making a real effort to get clean and sober and pull herself together. Sutton doesn't buy it for a second. And she shouldn't. She's been scorned over and over again.
But when she finally sits down with her mom and hears the story, Sutton agrees to at least check in on her mom every so often just to make sure she's sticking to her plan. At least it's a start.  
KAT
Scarlet  has relaunched it's website! And Kat's doing her best to keep up with everything going on. Including Jacqueline's decision to get rid of comments. Kat thinks this is a very bad idea, but Jacqueline refuses to hear why.
During the Harrisburg road trip, Kat finds out that the Internet has exploded — not in a good way, but in a bad way; they found out that comments were disabled on the site. She has a mini pow-wow with Jacqueline where she admits her mistake and asks for Kat's advice on how to fix it. It's a good learning experience for both of them.
Another thing that happens with Kat is that she decides to end the "open" part of her relationship with Adena. She wants to be completely committed to Adena because she loves her and only wants to be with her.  Thank God.
JANE
Still trying to work through the news she was given last episode, Jane isn't really thinking about anything else. Dr. Ben is trying to be helpful by making her a binder with all of her options but that makes Jane fell so totally overwhelmed.
This leads her to getting many afternoon drinks with none other than Pinstripe. She's supposed to be writing a non-serious piece about What To Do When You Just Can't, but — actually, drinking in the middle of the work day seems like it could go on that list tbh.
Thus she's very drunk during the roadtrip to Harrisburg and gets even drunker as the night goes on. Clearly, she's not handling it well even though there's tons of people trying to help her. She sings again, so that's nice. But then she also guilt trips Sutton about still having her mom, so that's…Jane.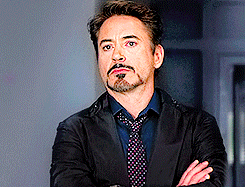 In the end, once she sobers up, she gets back to NYC with her article written and a decision made. She tells Dr. Ben that she's going to freeze her eggs — and then goes and has sex with him in the bathroom.
But don't worry, Pinstripe's ready to ruin everything. He runs into Jane again (is he stalking her??) and makes some weird comment about how he's not just her drinking partner and hints that he's still into her…
Tune in to next week's episode to find out how all THAT plays out!