For those of you have been living under a rock for the past year, you probably haven't heard of The Bold Type. It's about three girls navigating their lives and trying to find that perfect work/life balance (is there one??) in the ever changing world of fashion — and of course, they look HELLA good while doing it.
For those of you who know what I'm talking about, let's do a quick recap of where we left off last season:
Jane: Quit Scarlet so she could go work at Incite to write stories about things that matter a la Andie Anderson in How to Lose a Guy in 10 Days.
Sutton: Leveled-up from assistant to FASHION assistant. We left her in an elevator with Richard (her super secret, super hot boytoy)
Kat: After deciding to follow her heart (and Adena) she took off on a plane to God knows where (jk we also do, but you'll have to read on!)
SO? LET'S DIVE INTO SEASON 2
JANE:
You know when you quit a job, but you're still friends with your co-workers and hang out with them on the reg and then…it happens…you run into…your boss. Or rather ex boss. Ugh the awkwardness, right? Now, imagine that happening while you've got your head stuck in a (very cute) shirt. Amplifies the awkwardness tenfold.
That's basically what Jane's dealing with this episode. As you remember, she recently quit her job at Scarlet to go write for Incite because she wanted to do write stories about things that matter like…diva cups? Either way, it seems to be going pretty well since she has a vertical launching! And it's only her first week! Throughout the episodes, she's struggling to be on her own but also keep up with her friends — who still work at Scarlet. There's awkward FaceTime (which they very realistically portray), run ins at the local juice shop, late night h2hs ugh the struggle — but they're doing their best!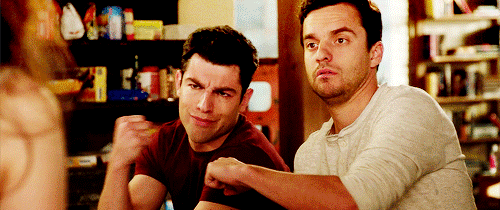 Not only that, but every time she interacts with Jacqueline, it's almost like she's trying to prove to both herself and Jacqueline that leaving Scarlet was the best decision she could've made. And listen, I get it. It's tough trying to prove that your new job is bigger and better when your first job was pretty spectacular, but damn Jane, calm down a lil.
But what does Jane's Incite vertical include? Refer back up a few sentences to diva cups. Yep, that's right. Doesn't matter if you use em or if you don't, what matters here is that Jane is doing a piece on a young woman who created a company called OTR which makes diva cups. If it wasn't cool enough that she's this badass CEO who's making this badass product — for every diva cup someone buys, the company donates one to a homeless women's shelter.  Stellar, right?
Not.
While working on her story, Jane uncovers the fact that OTR's diva cups have given three different homeless women infections because they weren't washed properly. The worst part? OTR had been covering it up and had stopped donating cups to the women's shelter even though they still said they did in their marketing material. Yikes.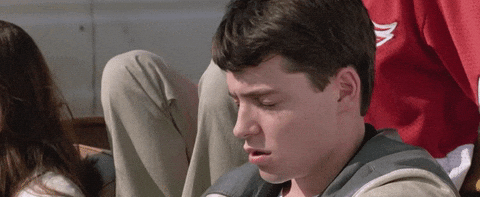 What, oh what was Jane to do? She didn't want her first Incite story to be a slam piece! OTR was a company that was founded by a young woman — which is awesome and that's what Jane's vertical is all about! Highlighting young women who are making a difference. It's not her fault that OTR made a tiny mistake and it's not like they weren't aware of it; they were! And they were trying to fix it.
So Jane decided to keep her piece the way she wanted it to originally be: highlighting all the positives about OTR. She referenced the mistake, but in a small way so that it didn't take away from the bigger story.
Except her editor didn't see it that way. Instead, her editor made a "few changes" to her story. AKA, completely turning it into a slam piece! The exact opposite of what Jane wanted!
And when Jane tried to apologize for her mistake to the OTR CEO, it completely backfired and the worst thing that could ever happen to someone happened: Jane was turned into a meme. The OTR CEO had posted Jane's apologetic voicemail and someone had remixed it to a jazzy new single (that Sutton and Kat had no problem shoulder shimmying to).
Luckily for Jane, her editor at Incite was allllll over it. JK, well, kind of. Instead of handling it under the table, she made Jane go on the air (ON TV) and take no fault for the story she had written. IDK about you guys, but at this point, I really don't think Incite is a good fit for Jane. They want to create noise and are all about the engagement rather than the story itself. If it sparks a conversation then that's all that matters. And you know our Jane, she thinks a story has a lot of different sides. So when she goes on the air — in a terrible fugly outfit that is SO NOT JANE, she goes against her media training and says what she wants to say.
This does not make her editor happy and…Jane ends up being fired from Incite.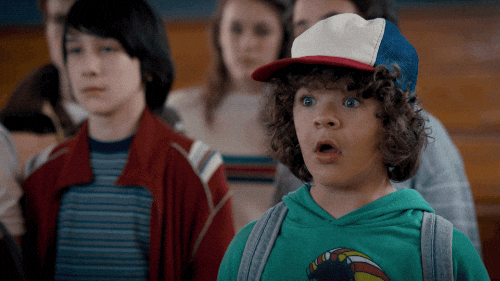 SUTTON:
Oh gosh, we need to catch up with Sutton because SO MUCH has happened since we last saw her!!! Remember we ended all dramatically with the elevator doors closing on Sutton and Richard as they gave each other ~smiles~? Yeah, ok they had sex after that.
But are they together? No! And she's not together with Alex either! She's a free woman! So? What happened? Let's talk.
According to a new HR policy, people within the Scarlet company were allowed to date each other! Like all people! Heads of departments and assistants, interns and CEOs you name it, they can date. They just needed to sign some forms!
Don't worry, Kat was very thorough in making sure she understood exactly what was going on — for Sutton's sake of course! Richard was conducting the meeting and had a straight up heart boner the whole time. And yet, even with HR making it possible for Richard and Sutton to date in public, Sutton still decided against it.
Scarlet may preach girl loving and positivity, but there's always one or two people who don't believe in that. Which is how gossip spreads and in these episodes, it's about Sutton.
She overhears someone talking about how Sutton always gets styling credit opportunities because she's sleeping with someone (no, not Richard…Alex. But it was ONE TIME!). This kind of puts things in perspective for Sutton.
She realizes that she doesn't want to sacrifice her career for a relationship. There's a lot of ifs that go on with her relationship with Richard. Sure they're into each other but will it last? She decides that she doesn't want to risk it and ends up breaking up with Richard.
This is actually kind of nice to see; too often we hear about people giving up their dreams or goals for their relationships. And how often do those relationships work out? You have to give Sutton props for going the opposite route and following her dreams instead of a man.
Except following her dreams might be a little tougher than she thought. With the rumors swirling, it doesn't help that Sutton's tapped to style the hot (normal) guys for the spread on Male Allies (ok they're doing the bare minimum lbr here). Even her boss makes a comment on how men like Sutton.
So she's feeling a little like she has to prove that she's not a flirt. Which means, she doesn't even drool over her hot guy binder — yes binder with Jane! Ugh! Stop seeing men as people Sutton!! But she isn't a flirt! She's just nice and sweet and very good at her job. Hello? Even Rachel Antonoff said so!!!!
It takes a pep talk from Jacqueline (where can I get one of those??) to remind Sutton of her talent and to help her ignore the haters for her to get back into her groove. And boy does she kill it at the photoshoot. Yay, Sutton!
KAT:
Back and better (gayer) than ever, Kat has returned home to New York from her trip around Peru with Adena! And of course, she was welcomed home by her two best friends who waited…and waited…and waited for her flight to get in. Still, they made a poster and had a balloon — it was a nice welcome home gift.
Kat didn't return home empty handed: Adena came with her! Or after her. Either way, she got a visa and was going to be staying with Kat until she found work. Ugh, so happy things are looking up for them.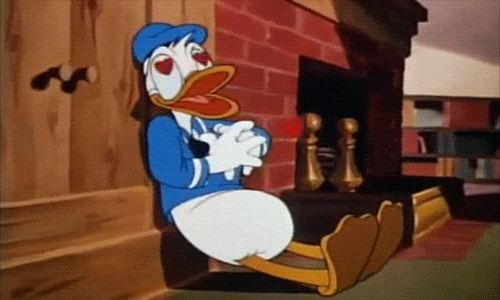 Except, there was one small problem. While Kat was ready to be all girlfriend and girlfriend with Adena — we're talking PDA, walking the red carpet at a Scarlet event, posting on social media…Adena was a little hesitant. Obviously, Adena is totally into Kat, but she just didn't feel the like Kat felt the same, even with the constant need to show her off. And it was because of one small reason: Kat had yet to go down on Adena.
When she told Kat, Kat immediately got embarrassed and worried and scared — all valid reactions. Remember that she's only been with guys up until Adena so it's understandable as to why Kat is a lil nervous to go down on Adena. She voiced these concerns to Sutton and Jane in a coat closet at the Scarlet party and Sutton and Jane were there for her! They gave her advice! I love a supportive friendship!
And that night? Kat pushed back her fears and nerves and went down on Adena. UGH I LOVE THEM!
Of course, the next morning she gave Jane and Sutton the rundown about what happened and how much she liked it so yay for Kat! And Adena!
With her romantic life intact — Adena even meets her parents, Kat faces another challenge. We've seen her struggle to define a lot of things in her life, the biggest being her sexuality, but now she faces a different type of struggle. She's been tasked with creating a bio for her new position at Scarlet (Director of Social Media!!!) and she does! But when she asks Alex to read it over, he makes an important suggestion: to put that she's the first black female social media director.
This is a big deal for Kat; she's biracial and her parents raised her in a way that she doesn't believe that she needs to put the fact that she's black in any of her bios. It causes a little bit of an argument for those for putting her race in the bio vs those that don't believe she should. She makes a case for herself, saying that during school she never knew which bubble to fill out when they asked if she was black or white. It's a struggle for her, to try and understand why she thinks this way. And it makes her have a strong h2h with her parents about why she feels this way.
In the end, Kat agrees that it would be important to put her race in her bio so black girls can look up to her. We love a Strong Black Female role model!
If we know anything from this two hour premiere, it's that this season of The Bold Type is gonna be one helluva ride! So buckle up, bbs, we're in this together.