Portraying strong and healthy female friendships on TV is much more important than you probably think. Not just because it's something we love to see, but also because this kind of representation actually matters.
Here we go again you might be saying, the same stuff over and over, clamoring for more female characters and more diversity. And yes, you're right, we keep clamoring over and over for more female characters and more diversity, but it's not just because we want to – we do it because we feel that we are not being heard.
For example, iff a show has more than one main female character, they are probably family, enemies or they don't get to expend enough time together to develop a friendship; and if they are actually friends they usually have an extremely toxic friendship.
That is the way of TV, and it's something that needs to be changed, because reality and fiction feed off each other.
On one hand, we want to see our realities reflected on these shows, we want to see something that reminds us to the kind of friendship we actually have with our girlfriends. On the other,  we want to show to the new generations, or to those who still doubt it, that women can have close friendships without dragging down each other down, that we can stand for each other with no help from men.
We want to show them all the wonderful things we can conquer when we support each other and work together.
Which is why we've decided to highlight some of our favorite female friendships on TV. As a reminder. As a plea for more.
So, here are our top 5 female friendships on TV:
Ophelia and Jules, Sweet/Vicious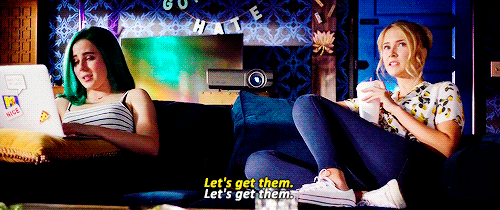 Even though Ophelia and Jules didn't get along at first, they ended up forming such an amazing team, not only when they were kicking rapists asses, but also by always being there for each other. They trusted and loved each other so much that Ophelia was the first person Jules confessed that Nate had raped her at that party, and Ophelia supported Jules through the whole process of attempting to file charges. Their wonderful relationship made us feel proud and empowered and we're forever sad we won't get any more of this again.
Girl Squad, Skam
When we saw that first slow-motion scene of Chris, Vilde, Eva, Noora and Sana; we knew we were witnessing something special. Their friendship was slow cooked through the episodes and seasons, showing us little pieces of how they stood for each other. But nothing prepared us for one of fourth season´s best scenes, when they all appeared in the Los Losers van to save Sana from the Pepsi Max gang; a truly example of what friendship means.
Jane, Kat and Sutton, The Bold Type

The Bold Type is basically a show about Scarlet magazine and Jane, Kat and Sutton´s friendship, so no wonder the're part of this list. Despite having extremely busy lives, they always find the time to hang out together, talk about each other's problems, share smart pieces of advice and mutually boosting up their professional careers, even when the best for them individually might not be the best for their friendship, like Jane leaving Scarlet for Incite.
Betty and Veronica, Riverdale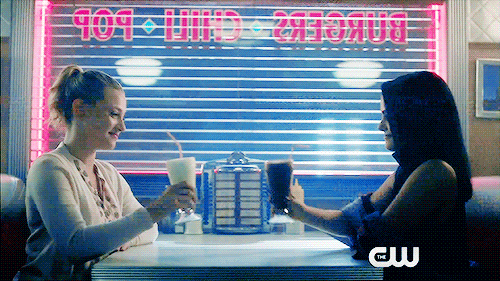 In such little time Betty and Veronica developed a friendship almost as close as Archie and Jughead. Instead of starting a fight for Archie's heart and becoming the enemies we all anticipated they were going to become, they chose to become friends. Veronica and Betty inspire each other to be the best version of themselves, while taking care of each other, like when Veronica worries about the uncontrolled rage Betty shows while revenging Chuck.
Max and Caroline, 2 Broke Girls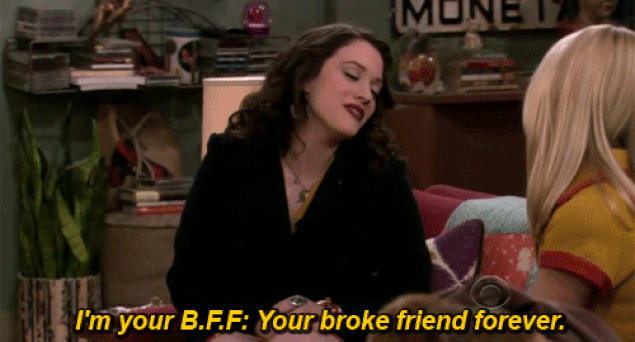 What at first seemed to be a purely business relationship between two girls so alike as day and night, ended up being a unique friendship that transcended the screen. Living and working together turned them into the BFFs they are, yes, but that wasn't just it – they were also extremely honest with each other, shared wild adventures, and always supported each other, like when Caroline encourages Max to go to pastry school, or when Max helps Caroline to reignite her relationship with her father.
Agree? Disagree? Have any more female friendships you think should have made the list? Share with us in the comments below!