My, oh my, how Supergirl's sophomore season has flown by. We're already at the penultimate episode, which proved to be another stellar hour that has so perfectly set up Kara's final battle against Rhea for Earth.
Our Fangirlish writers Alyssa, Lizzie, Lyra, Nora, and Sarah are breaking down the most recent episode of Supergirl, which has us praising Cat Grant's return, loving Supergirl's addressing real world issues, and discussing Kara's love for both Mon-El and Lena — in different ways.
Describe your thoughts about "Resist" using just five words.
Alyssa: Cat Grant owns me completely.
Lizzie: Who rules the world? Girls.
Lyra: Please come back Cat Grant!
Nora: Truly my favorite DCTV show.
Sarah: God I love this show.
Erin: Cat Grant is LIFE.
Describe your feelings about "Resist" using a gif.
Alyssa:


Lizzie:


Lyra: 


Nora:


Sarah: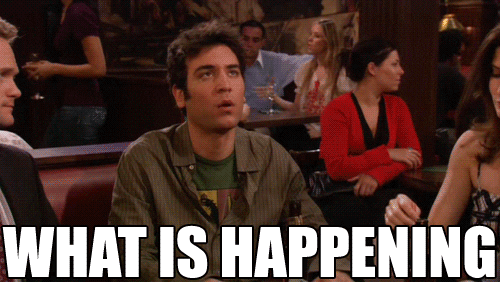 Erin:
Supergirl is so good at addressing real world issues. What are your thoughts on the political undertones associated with Rhea and her intent to drive humans into submission through hatred?
Alyssa: There's no superhero show that's able to so beautifully and effortlessly blend our reality with Supergirl's world in a way that resonates with the audience. This season has paralleled our reality addressing topics like immigration and racism. Supergirl is so much more than a superhero show because it's able to address these real world issues in a way that the audience can connect to. Aliens might be in play here, but it's never felt more similar. As far as Rhea goes, she's someone who craves that control over everyone. She's going to be the person at the highest end of the totem pole, and she's going to do anything she can to get there. She's being driven both by that desire for ultimate control as well as hatred towards specifically Kara, which means that Kara's people — those on Earth — and subjected to that. That's why Rhea chose Earth.
Lizzie: Subtle Supergirl is not. In fact, you wouldn't think that a show like this would be giving us so many clear political statements and in such an elegant way, but here we are, and I'm loving it. I think Rhea's behavior is a clear metaphor for what happens when you let yourself believe that you're superior, and that anyone who's different than you is not just wrong, but incapable of making decisions. Rhea is blinded, not by her hatred necessarily, though that's certainly part of it, she's blinded by her perceived superiority, and if you add that to the hatred that she feels for anything who is different or anyone who's not 'useful' to her cause, you've got someone who thinks only she holds all the answers. Sounds like a very strong parallel to the world these days, doesn't it? I mean, no one's trying to destroy the world (yet), but it does sound scarily familiar.
Lyra: Watching Supergirl not be subtle at all and address political issues left and right makes me so proud of this damn show! Shows have a responsibility to address the pressing issues and societal norms prevalent in our time. Some shows go for subtle and others like Supergirl don't. Supergirl wants you to know the consequences of driving humans to submission through hatred. Supergirl wants you to know that it's doomed to fail. And Supergirl wants you to know that there are people ready and willing to fight against such dangerous behaviour if it comes knocking on their door. It's a lesson, a real one, that's imprinted on our minds long after Supergirl finishes airing that leaves us feeling empowered and capable of fighting for a brighter future not driven by hate.
Nora: This entire season I've loved how Supergirl has eloquently weaved political issues in reality with the world of National City. It's a great juxtaposition, especially to see a superhero saving the day in one world. It shows how much we need to band together to help our own world. I've really enjoyed Supergirl's storytelling this season and it's become so beautiful at weaving everything together. The storylines that make us think about our own world are never oddly placed or feel like the show is preaching to us. It also doesn't feel out of character (looking at you Arrow). Rhea is the perfect character to highlight the idea of a person holding too much power and doing anything to be the richest and triumph over the little guy. She's blinded by her own pursuit of power and doesn't care what happens to her fellow man (or alien) along the way. Rhea doesn't think she needs to be held accountable for her actions. Seeing this in relation to everything happening in our own world is a scary thing to say the least.
Sarah: It couldn't be more relevant to what's going on in the world and I, for lack of a better word, was ecstatic to see them confronting it head on in their story. Rhea is the kind of person so set in her convictions she doesn't allow any room to even acknowledge anything she might be doing is wrong. Let alone contemplate the amount of harm she's willing to put thousands (or millions) of people through just to do what she believes is the only way to go about ruling ahem living on Earth. The world has been a rough place the last few months (and probably even longer), and to see this kind of struggle not only touched on but practically full face in an entertainment medium as powerful as television is one of the reasons I adore storytelling so much.
Politics is not an easy subject to broach, but Supergirl has taken it and so cleverly wove it into their story not as an avenue for them, but for their audience. To remind me that even in a fictional world, they want people to know as terrible things go on, there's just as many good people out there in the world holding the wicked to the standard they believe they are above. It's shaken me a few times given how close it seems to our reality but the reminder is something we need to help people refuse to give up even when it seems impossible to do anything but.
Erin: One thing that I love about Supergirl is they don't give a shit. They go there. Something taboo? Something we shouldn't be talking about? The world is in turmoil, let us say something about it. The Supergirl world is fantastic, because it reminds us that there is always something that can be done. We can fight to fix the world.
We can fight to be better.
There are different kinds of love in the world, two of which were on display in this episode. We saw romantic love between Kara and Mon-El and friendship love between Kara and Lena. What are your thoughts on that?
Alyssa: There's nothing wrong with Kara loving both Mon-El and Lena. Because she does love both of them. But she loves them in different ways. Just because they're different kinds of love doesn't make one or the other any less significant. The love for a best friend is a pretty powerful thing. You'd go to the ends of the Earth for that person. Kara would protect Lena with her life. But then the love for your true love is also something that transcends time. You see in that person a better version of yourself that you want from your life. There's so much made of ship wars, which in itself demeans the vision of these loves. The loves themselves aren't comparable. But the ship wars aim to do just that. Kara loves both Mon-El and Lena. Kara loves them both in different ways. But she loves them both. Case closed.
Lizzie: First of all, I think the show is very clear in that Kara loves both of them, but that her love for both of them is not equal or comparable. She loves Lena, yes, Lena is Kara's best friend, and that's not a minor thing – I have a best friend, and I'd jump in front of a truck for her. That doesn't mean that my love for her is anything like my love for my boyfriend. And that's okay – the loves aren't supposed to be comparable. Kara loves Mon-El in a different way, not just because there's a romantic element to the love, but because in him, she sees a partner, someone she can grow with, someone she can share her life with, and yes, someone she wants to cover in kisses every time she sees him.
Lyra: Supergirl is doing a great of teaching that it's possible to have people in your life who you love as a romantic partner and others who you love as friends. It's real, it happens every day, and if it wasn't true I'd want to bone every single person I love, including the people on this roundtable. I don't have to pick and chose which love is more important because they are both important. And for girls, boys, men, women, who watch this show they're being given a great example of a woman who can balance things in her life and be happy with a wide array of loves. It's inspiring.
Nora: This storyline is one of the best things Supergirl could've done. Obviously there is a VERY split divide happening in this fandom right now. If you're a fan of the show, you've encountered it. It seems that people believe you can't like Kara with Mon-El and Kara and Lena's relationship. There's this hostile thing happening where if you like Karamel, you're wrong. It's something that turns me off from this fandom sometimes. Listen, I love Karamel and I love Lena. Just like Kara, I can love both, just in different ways. I'm very happy Supergirl finally addressed this. Kara clearly loves both Mon-El and Lena, just in different ways. She has a romantic love for Mon-El and an undying friendship with Lena. It's important to show that a female character can have both of these things. This episode proved that Kara would protect both of them, even if that means putting her own life on the line. Kara loves both of them in different ways, but that doesn't mean she loves one more than the other.
Sarah: Right off the bat I will say I thought it was completely fantastic. It's so rare to see a lead character's (or any character really) have their romantic love story and  platonic friendship with just as much love get the balance and writing they both deserve. The fandom has been extremely divisive over this topic and I know how passionate each side get which has more than once leapt over the line into practically tearing each other apart at the seams online. In all honesty this episode showcased why that kind of fighting is frankly meaningless because just because you ship Kara & Mon-El doesn't mean you can't love how awesome her friendship with Lena is. I'm a Karamel shipper, but I've loved how true Kara's friendship has been with Lena too. Because this is a reflection of how it can be when you have real & different relationships to many people you care about in the world. Kara can have a romantic relationship and love Mon-El and be Lena Luthor's best friend without either side being made "more important" because neither relationship is measured by how the other stands. Not to mention it's healthy to have more than one kind of love in your life, I've loved the men I've dated but I've also got a best friend who I would drop anything to help if she needed it. I wish people could see that and understand that love no matter in which form or kind of relationship from romantic, to friendship and family is precious and important in every way and is never demeaned if you have more than one of those.
Erin: The show has been so clear about this. What has caused the issue with this question is this fandom. I love Supergirl, but what I don't love is a fandom that chooses to be toxic. Yes, I said chooses. There are people in this fandom that choose to try and make people out to be creators of chaos if they don't agree with them. Look, you can chose your ship – that's fine. But don't attack people for theirs. However, come for us, because we support Karamel, it's fine. I don't give a fuck.
Lena and Kara are BFF's. That doesn't meant that they want to sleep with each other or be in a relationship. I don't want to sleep with my BFF. I don't want to be in a relationship with my BFF. But you do you. 
I think that we have to respect the story line here. I think that this fandom is looking for chaos half the time and they need to stop.
AFTER ALL IT'S A FUCKING TV SHOW!
What was your reaction to seeing Cat Grant's return to National City (using a gif)?
Alyssa:


Lizzie:


Lyra: 


Nora:


Sarah:

Erin:
This episode marked the long overdue return of one Cat Grant, who once again proved why she's so important to this show. What were your thoughts on what Cat Grant contributes to this show?
Alyssa: Cat Grant is one of those characters that you don't really expect on a show called Supergirl, but once you get her, you realize just how important this character is not only on this show but to so many people watching. Cat brings with her an inspiring sense of confidence, sass, and is one of the best motivational speakers I have ever heard. (Seriously, she should run for office on Supergirl.) I didn't realize how much I missed Cat until she reappeared on my screen and I just squealed in delight. She's such an important and dynamic character that actively furthers the storylines she's a part of. When Supergirl needs saving or motivation, it's Cat Grant that comes to the rescue. Cat is such an amazing role model of what an every day hero looks like. She doesn't have power. She uses her words to inspire not only Supergirl but National City when things look their worst. I know that her stay can't possibly be longer than these two episodes, but I'm praying that by some miracle that Supergirl finds a way to bring her back so that we can continue to be inspired by her snark, wisdom, and hope.
Lizzie: Sass? Common sense? I feel like Cat Grant might be the best character on Supergirl, and that's saying a lot because the show is called Supergirl. She's just a role model and she exudes confidence and when you see her, when you listen to her, you feel like anything is possible. She's like Supergirl without the suit. I need her in my life every week, not just three or four times a season. COME BACK TO US, CAT. PLEASE.
Lyra: If Cat Grant was back 100% of time, 100% of the conflicts, anxieties, and woes of the city and Supergirl's life would be fixed, wrapped up, and solved in no time. I miss her presence on this show and hope that teleportation becomes a thing so Calista Flockhart can live with her hubbie and teleport to Vancouver to grace us with her poise, sass, and wit.
Nora: I was over the moon ecstatic for Cat Grant's return this week. It was LONG overdue and I was so happy we got her back. Cat Grant is one of those characters, where the minute she walks into a room the entire show just falls right into place. While Supergirl has been vastly better in season two (in my opinion), Cat is a missing element in some cases. Supergirl needs that person she can turn to for advice. While she can always talk to Alex, Cat represents a strong, female role model for both Kara and Supergirl. So, to have that epic motivational speech in the alleyway was so amazing and important for the show. Even listening to Cat address National City was so important and no other character could've pulled it off like she did. Cat's an essential character because she shows that even superheroes need role models, and I love that Supergirl has that element. I know Cat probably won't return forever, but I will keep praying season three holds more appearances by her.
Sarah: Cat is the walking embodiment of the kind of woman I feel most ladies aspire to be at some point in their lives in terms of confidence, poise and frankly strength to own who she is. I was so happy when she walked onscreen talking the best kind of game with the President of the US & a so called Alien Queen in her classic but ultimately straight up badass way. I didn't realize how much I missed her till she came back and it reminded me of why I loved her character so much to begin with. Outside of the fact that she worked hard to build up a life she's proud of, she's a wonderful lady once you get used to the amazing snark haha. More than anything I loved her scenes with Supergirl and really Kara.
She gives that kind of perspective that even superheroes like the lady she admires and respects deserve to have the straight up honesty she gives to everyone. Supergirl is highly regarded in this world due to her fantastic abilities, but Cat never treated her any differently from anyone else powerful or otherwise. Reminding the audience that at the end of the day even a lady who's capable of amazing feats could hear some advice from heroes on a different spectrum, and Cat has always been a hero in her own right to me. I don't know how much longer we'll have her, but every minute she's here I'm thankful. That being said PLEASE STAY AS LONG AS POSSIBLE!
Erin: Cat Grant is life. I missed her. She makes everything better. PLEASE STAY! It's been long over due.
What are your thoughts on Kara and Lena's friendship?
Alyssa: I love Kara and Lena's friendship so much. They're two strong and intelligent women who know how to have the difficult conversations but also know how to have fun. It's so refreshing to get a real female friendship on one of these DCTV shows. Where all of the other DC shows pale in comparison, Supergirl does its female characters right. But it's a shame that Kara and Lena are probably going to become enemies down the road. When Supergirl introduced Kara and Lena's dynamic, almost immediately I was reminded of Clark and Lex's friendship on Smallville — how they started off as friends and soon became enemies. I mean, I would like for them to actually remain friends and skip the stereotypical "Luthors are evil" storyline, but this is probably something the writers have had in mind for awhile now. But even if that is the case, I'm looking forward to seeing the development in their friendship, which I'm sure we're going to get a lot of next season as Katie McGrath joins the show as a series regular.
Lizzie: I enjoy their friendship very much, and though I feel they might be going the villain route for Lena, I wish they wouldn't. I don't want this to be Clark/Lex on Smallville, I want this to be Lena/Kara and to have them have brunch and discuss pop culture and tell each other about their relationships and lean on each other and ask for help and provide support and make each other better. I want this repeated x infinity, because I have female friends, and I love them and they've made my life better and this is the first time DCTV has seen fit to show that on screen, and it's more powerful than they could have possibly imagined.
Lyra: I'm scared when I think of the Kara and Lena friendship. It's going well, ok? They're bonding, getting to know each other, sharing things about each others lives, and inadvertently saving the other from crazy mothers. (They talked about boy bands for goodness sake! The ultimate friendship power up!) And you KNOW WHAT THAT MEANS! It's going to implode upon itself! They're setting these two on a path where something will happen to push Lena into becoming the Luthor she was always meant to be and Kara will have to protect the city from her while keeping her secret. Predictable AF? Yes. Scary and freaking exciting because I want to see their friendship tested, broken, rebuilt, and broken again? Hell yes!
Nora: I love Kara and Lena's friendship. I think it's SO important for TV shows to show a strong female friendship and I'm glad Supergirl has done that. They're both strong women, who just love to sit and talk about anything and everything. They're always there for each other and it's so important to have on a TV show, especially a DCTV show. The Flash and Arrow have failed to get a true female friendship to last long on their shows so to have Kara and Lena on Supergirl and even Sara and Amala on Legends was super important this season. I've loved watching Kara and Lena grow closer and seeing that friendship evolve over the entire season. They're there to support each other and I love them. I also like that we took Lena Luthor, who comes from a family of villains, and made her a valuable and loving friend for Supergirl. It was such a great move. I'm super excited to see this friendship develop next season and I'm so happy we get to keep Katie McGrath because she's adorable.
Sarah: Kara and Lena's friendship has been so refreshing because it's been a long time since I've felt I've watched a real friendship between ladies unfold on screen and given the writing quality and attention it deserves. Women more than anything on television end up as tropes wanting to compete, tear each other to pieces or other ridiculous stories along those lines where I end up rolling my eyes and wishing for better. Well better is here and I'm so happy that Supergirl is taking the time for their audience to show how important it is to cultivate all kinds of good and real relationships which shocker here in the real world does include lady friendships. The parallel between Lena & Kara is not subtle as I've seen Smallville and how they wrote their story with Lex and Clark. I am hoping they don't go the route of Lena slowly turning evil and losing her friendship with Kara. I've seen that story, please tell your own and let these two wonderful ladies continue to cultivate and evolve the wonderful friendship they've made. It lets us have perspective & frankly warmth we don't often see on tv and who wouldn't love to see Supergirl and Luthor become and STAY friends? I would.

This episode forced Kara to work with her enemy, Lillian Luthor, in order to get back two people she loves, Mon-El and Lena. And not-so-surprisingly, Lillian betrayed her in the end. What were your thoughts on that dynamic?
Alyssa: When people you love are in danger, there's nothing that you wouldn't do to get the back. That includes working with your enemy. And that applies to both Kara and Lillian. They despise each other. They've tried to kill each other. But they found a moment of brief compromise when people they loved were in danger. It was something that made for some good character moments for Kara and Lillian both even though we all knew that Lillian was always going to find a way to betray Kara. It wasn't a matter of if, it was a matter of when. So I can't say that I was surprised by that betrayal. In fact, it made sense. I feel like this season with Lillian and Cadmus has been setting up something even bigger next season or down the road. This is a Big Bad that will have time to simmer and become a part of this world and not be something random and new. It'll make it even more compelling when it comes to fruition.
Lizzie: Oh, I was surprised. Wait, of course I wasn't. This was on par for the course. But, what else was Kara to do except everything she could? I'd do everything I could as well, if I were in her shoes. And, in a way, I like what this sets up for Lilian in the future. Next year's Big Bad maybe, instead of this one? The Luthor family ALWAYS has to be involved with the Supergirl/Superman mythos, right?
Lyra: I knew I couldn't trust Lillian Luthor from the moment I saw her walk into the obviously not being guarded from invading aliens bar. She's shady AF and Kara knew it. That's why she had a backup plan ready and waiting for when, not if, Lillian betrayed her. I feel proud of Kara for understanding that you just have to be cautious with previously shady/evil people and expect the worst even when they "claim" to have good intentions. And I feel shame for Lillian Luthor. For a mastermind of evil that wants to destroy aliens or whatnot, she sure as hell is predictable. Shake it up girl. At this point Kara can see what you're up to a mile away when you're in her line of sight.
Nora: It came down to the fact that both Kara and Lillian had people they love in severe danger and they were willing to put aside their differences for a little while to save the people they love. Even though the moment of peace was fleeting, it was still important to their character growth. Lillian would've never gone to Kara for help when this season started and now she was able to be the bigger person and ask for help. Meanwhile, Kara's first instinct has always been to rush into danger alone, without thinking. After Alex was kidnapped a few episodes ago and Maggie truly taught Kara about how important it is to trust other people and lean on them for help, I think that helped Kara make the decision to let Lillian help her. While I wasn't surprised by Lillian's betrayal in the end, I think she's come a long way. Lillian isn't done wreaking havoc on National City and for Kara, so this character development will just be even better when she becomes a "big bad" for a season down the road.
Sarah: As hard as it was, and I can imagine distrustful on both sides, both Kara & Lillian were willing to put aside all the hate and opposing views they have of each other albeit temporarily to put people they love first: Mon-El & Lena. Given their pasts, it didn't surprise me in the slightest when Lillian betrayed Kara and left her and Mon-El on the ship to die, but what did surprise me is the fact that they did work pretty well together when their "interests were aligned." Lillian Luthor & Cadmus have been an evil pain in the rear for most of this season and I have no doubt when Rhea is defeated they'll continue to act in that way. What's changed though going forward is the fact that Lillian for all her hatred of aliens, does not view Kara in quite the same way.
Yes she hates her, but she made it clear with her politics comment as grudging as it might be she can't put Supergirl in that same venue of hate. Because despite everything she's choosing to help her, someone who's tried to kill her in the past. Cadmus is likely going to emerge in the future as a Big Bad no doubt, but however these two come to a fight, their experience of briefly being on the same side will color that going forward. Since at the end of the day, when someone helps you save people you love that's never really goes away even for Lillian and Kara.
What was your reaction to seeing a mind-controlled Superman make his return in the final scene (using a gif)?
Alyssa:


Lizzie: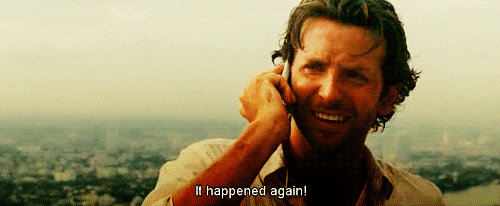 Lyra: x
Nora:


Sarah:

Next week's season finale. What are you expecting?
Alyssa: Emotional turmoil and gut-wrenching heartbreak. Yeah, definitely. Rhea will surely be defeated — although not without a cost. I've had this sneaking suspicion that whatever cliffhanger Supergirl has up its sleeve it's going to involve Mon-El. Because how do you torture your hero? Take away her true love. They won't kill Mon-El, but they'll definitely separate the two, which will definitely kill me but will make for an emotional reunion when that comes.
Lizzie: Pain? Probably a cliffhanger. This is the Season 2 finale, after all, and we all know DCTV likes to up the stakes every year, and last year the cliffhanger wasn't really painful, so that's what we're getting this week for sure. Probably a separation for Kara and Mon-El. Certainly Rhea is going to be defeated, but Cadmus will remain, ready to fight another day.
Lyra: I'm expecting so many feels that someone will have to call the fanbulance for the Supergirl fandom as a whole! Because who would cheer for Kara's pain? No one! They want her to be happy and taking away Mon-El, or whatever else they have up their sleeve for our hero, is going to bring her heartbreak and set us up for a season where she mourns, readjusts, and learns how to deal with loss.
Nora: I'm buying stock in Kleenex and settling up for an emotional and heartbreaking finale. Melissa Benoist has already teased a painful finale and I don't know if I'll truly be prepared for what Supergirl has in store. Last year, the show ended on a cliffhanger, so I'm expecting a cliffhanger, but one that is much more emotional. While I liked season one, I feel much closer and attached to these characters now, so i'm already nervous for some of their fates. Kara and Mon-El will definitely play a large roll and because it's a CW show, it won't be a happy ending I have a feeling. Rhea is going to be defeated somehow and that will rebound on Karamel's relationship I'm sure. If Karamel has to be separated by the end of this season, I'm at least praying for a heartwarming Sanvers moments to close out this season!
Sarah: My first guess is heart wrenching pain & lots of tear soaked tissues with an amazing kickass finale to this fantastic season of Supergirl. It's been teased already by Melissa Benoist we fans are in for a painful finale and honestly I'm expecting a cliffhanger of monumental proportions. I have a terrible gut feeling it will have to do with separating Mon-El & Kara (which I'm really hoping I'm wrong) but no matter what I expect we are in for a ride between a mind controlled Superman, an alien Queen from Daxam determined to take over the Earth who Kara I'm confident will defeat, but not without costs. I'm nervous as hell because I'm attached to all of these characters and I know I will probably end up yelling at the screen and turn instantly impatient for season three. All that said, bring it on Supergirl let's see what you have in store for us.
Stay tuned for our final Supergirl roundtable of the season next Monday. Supergirl airs Mondays at 8/7c on The CW.