Each day that passes becomes more real: there is less than a week left for this year to leave us. Our favorite shows have made us suffer, laugh, enjoy and cry for 365 days. But they have also left us amazing moments, scenes and situations in which we have not been able to stop shouting WTF?! SO LOUDLY. Here are our top 5 TV's most WTF moments of the year.
 E-2 Laurel revealed as the new DA – "Arrow"
One of the things that made the least sense this year is seeing Earth 2 Laurel as an attorney at Arrow. She is not only a criminal, but she doesn't have the training or knowledge to do it. They "explained" it away by saying that after reading a law book she can practice the profession without more. That's when we feel stupid for having all the people who have gone to law school for at least five years to do just that. If we'd known, we would have just read the fattest book we could find and that would have been it! (if you want to do it, I have a couple of ideas).
I understand that they want to play with the redemption of Black Siren and they are turning her into a Malcolm Merlyn 2.0, but was it really necessary to see  that she read a law book and then went on to practice law as usual? They have not even shown her having any kind of difficulty. Maybe if they had done that, if they had shown us some problem that Laurel had faced when she started exercising a profession that she didn't know anything about, it would have made more sense. But that doesn't make any sense. Thank God Felicity Smoak speaks for all of us …
DC Crossover – "Elseworlds"
This year the superhero crossover "Elseworlds" has given us a lot … in the bad sense. It was indeed great WTF?! for three nights in a row. It was not worth wasting hours of sleep to see it (in Spain, the time difference makes the broadcast start at 2 am). They have wasted characters (AKA Batwoman and Supergirl), the plot was bland, simple and bad. The action has not been much better, too many special effects and little stunts. But the worst thing they've done is write to Oliver Queen in the way they have written him.
I'm a fan of Arrow and I felt insulted when everyone, absolutely everyone (except Felicity), "friends" and villains included, ignored Oliver's growth during all these years. Seeing how they described Oliver, I felt that this crossover was about six years too late. Too late for everything we've lived with Oliver. The Oliver they described is that of season 1.
In addition, it seemed that the writers and producers of the series had done their parts separately, without worrying about what others wrote or even the argument of the other shows. It's like when we had to do some group assignment and every one did their part separately and no one tired to match up all the parts so nothing made sense in the end (this has happened to everyone)
Nor do I understand the reason for comparing heroes so that one is above the other, each one is different and has passed his own tests. That doesn't make one better than another. Only different.
And the change of suits OMG!. Barry didn't  fill Oliver's suit and Oliver in the Flash suit was simply ridiculous. A nonsense from start to finish.
Wynonna and an angel and…her stepfather? – "Wynonna Earp"
It's … as confusing as it sounds. The end of Season 3 of this series was full of great turns but this left us stunned and watching our television thinking if we'd had a very bizarre or real dream. It turned out that everything was real.
This unexpected turn entails a new path for Waverly because now it's up to her to discover how her life will be like as a half-angel without her father guiding her. As if that were not enough, Wynonna's mother will surely have a lot to say about everything that has happened. Of course, it can not be denied that it was surprising, but did you have the same face I did when it happened?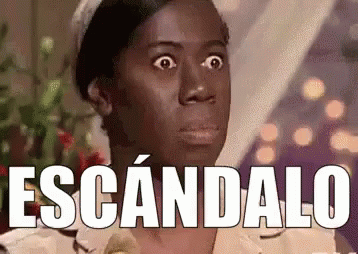 That moment deserved to be on our list.
Roger's Elf – "Outlander"
If there is a historical show that stands out today that is Outlander. The show conquered us with the wonderful Scotland, the kilts, Jaime, the complex characters, Jaime (yes, twice because Jaime is worth it) … and his wonderful scenery and costumes. We have rarely been disappointed in this last matter. But Roger's wardrobe in these last episodes of the series is something indescribable. He looks like an elf, a hobbit from "The Lord of the Rings."
In fact, due to comments from some fans, the costume manager demonstrated with photos that Roger's look is well documented. The sailors in the eighteenth century had no beard and were … dressed like that. I appreciate that they are so careful that they come to do their own research to stick to the historical reality. It shows how much they care. However, I can't help thinking that in season 3 we saw several sailors and they were not as badly dressed as Roger. They should have paid more attention to how they dressed the sailors last year to make a similar look for Roger this year. And don't make me talk about the wigs …
Feast of Feasts – "Chilling Adventures of Sabrina"
For Satan, we didn't expect anything like that! In the Church of the Night cannibalism is not only accepted, but it's something that is celebrated in style, it is the "feast of feasts." This practice coincides with the title of the show, given that it is chilling to see a blind faith so great that cannibalism is not only an option, but a willingly accepted obligation. Practically a blessing.
Sabrina and the rest of the Spellman family fight tirelessly so that this practice is not carried out again … and they manage it. But nobody was prepared for a fanatical witch to sacrifice herself. Seeing how they all pounced on her to eat her is … terrifying.
Did anyone else think that in this episode the Church of the Night seemed more than ever a cult? They left us with such a face of horror that this moment deserves a place of honor on our list.
Agree? Disagree? Would you add a moment to the list? Do not hesitate to share your opinion with us in the comments below! Happy holidays to you all!