Carmen Sandiego first graced our presence in 1985 as the educational video games titled Where in the World is Carmen Sandiego. From there, PBS developed a TV show in the same name in 1991, as a game show that showcased educational information, celebrity guests, and the appeal of winning the ultimate destination getaway. Aside from a catchy theme song, a la the Acapellas, Carmen Sandiego was a more than just a figurative thief. She was the elusive target, allowing for information about exotic places and humorous word play inclusive of puns, alliteration, and rhymes.
The 2019 Netflix reboot is far from a direct copy. With show front runner, Gina Rodriguez, she lends a voice to a brand new heroine. Carmen exudes positivity, morality, and most importantly, representation.
There have been studies about nostalgia and increased demographics. We have all seen the trend in all mediums. I for one am nostalgic towards the time period that associates with Carmen Sandiego. It was a great age for television, and the hope for the reinvention of a beloved character is high.
Luckily, it is positive and Netflix has hit another gold mine.
OVERALL IMPRESSION
As a 30-something adult, I have enjoyed watching this series. All of the familiarity of a childhood blanket, this series has brought me a renewed interest in daring escapes and stealthy espionage. Carmen Sandiego, as a being, is a symbol who has accumulated and revolutionized her target demographics. Nostalgia has been effective attracting a viewership who seeks comfort and will stay for refreshing content.
Good vs. evil is the main theme, introducing us to ACME, a secret organization to bring down evil, and their rival, VILE, Villain's International League of Evil.
It has been a joy to experience getting to know Carmen Sandiego in a way that I never would have imagined. Not only do viewers go on international capers, we also get Carmen's origin story. And as an added bonus? My young daughter has another strong female figure to look up to.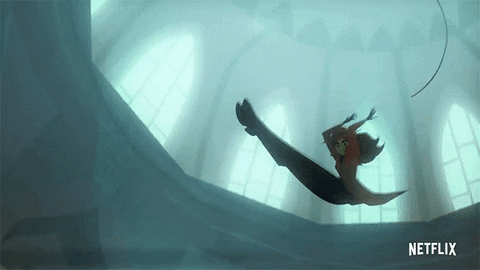 WHAT WE WANTED TO SEE MORE OF
Like in the original TV series, I love and enjoy that each episode revolves around one destination. Not only do we see an animated version of that location, we also get to know the culture, the people, and famous landmarks. I have seen representation of indigenous people and traditional wear. Carmen Sandiego manages to inform their viewers in an entertaining way.
Did I also mention that there is an amazing cast of voice characters? Carmen Sandiego is voiced by the amazing Gina Rodriguez, and Player, her tech-savy hacking sidekick is voiced by none-other than Finn Wolfhard! The talent of this cast is amazing, and every episode is purely enjoyable.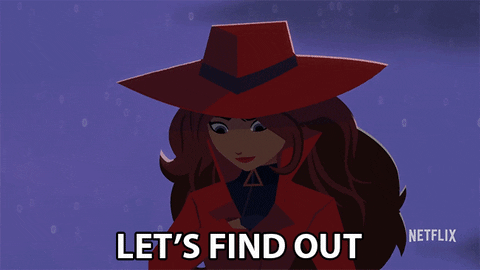 WHAT WE WANTED TO SEE LESS OF
Professor Maelstrom. He's creepy and definitely a perfect VILE villain. Liam O'Brien is the voice behind his character, and he has the perfect mix of frailty and deviousness, allowing for a disembodied evil to come through. Creepy.
FAVORITE EPISODES
Episode 1×03 – The Sticky Rice  Caper:  Carmen travels to a secret lab in Indonesia, and aside from the caper itself, the episode features the indigenous culture, allowing for cultural awareness and representation. It brings the viewer closer to Carmen, making this connection seem a bit more personal.
"Rice is Indonesia's staple food. If crops are destroyed, its entire population could go hungry."
Episode 1×05 – The Duke of Vermeer Caper: Agent Devineaux is introduced to ACME, the organization bringing down VILE. We see more of the overall storyline, giving us more details about the two organizations.
"A harsh reminder that we live in a world where villains may not always look like villains. Nor heroes like heroes."
Episode 1×09 – The French Connection Caper: In the season finale, more questions are answered. There's an epic fight, a switcheroo, and a bit of heartbreak. But the the most important topic? Who exactly is Carmen Sandiego.
"It smells like a trap." "Of course it's a trap, which is why I'll need to be cautious."
I've got my eye out for Carmen Sandiego.