The Big Three are facing a lot of heavy stuff in the present while embarking on big changes in the past. After last week's hiatus, the series picked up a few weeks from where we left off. Kevin has been on a downward spiral, Kate is about to graduate from college, and Randall is trying to figure out his new parenting schedule with Beth.
Let's dive right in and unpack the major obstacles ahead for the Pearson clan.
Randall and Beth really are trying to have it all
As far as parenting goes, these two definitely deserve all the awards. Their parenting skills are usually on point. But that doesn't mean they always get it right. And this season has shown more than a few cracks in the united front they've always presented.
With Beth starting a new job as a dance instructor and Randall getting ready to be sworn into office, the pair are trying to figure out their new schedule going forward.
Personally, I think their kids have way too much going on. Did you see that calendar? I did not have time for that much extracurricular growing up as a kid. But whatever, this clashing is starting cause a rift between my ship and it is making me bitter.
After Deja makes a comment about liking their established routine, Randall decides that means that both he and Beth can't have their dream jobs at the same time. What?
I'm pretty sure if they just sat down with the girls, their kids would be super understanding. But instead Randall keeps making these decisions without consulting his family and it's starting to get old. I honestly wouldn't be surprised if this is what leads to Beth and Randall separating in the future.
The Twin Connection is strong
We've always known how connected Kate and Kevin are. Since they were kids, they were in tune with each other. That hasn't changed. So when Kate gets a vibe that something is off with her brother, I wasn't surprised that she was the first to notice something was wrong.
She follows her gut straight to his hotel room and finds him drunk after drinking all day. He'd been lying about meetings in order to sneak away from family activities to drink. Seeing that her brother needed her, Kate obviously stepped in to help him. Even if it meant that she was abandoning her own graduation party.
On the way to a nearby AA meeting, Kate goes into labor. However, its still a few weeks too early and this is a problem. We don't know the outcome of this yet because the episode ends with Kevin and Randall standing by their sister's side in her hospital room waiting to find out what is going on from her doctor.
Kevin's drinking is definitely going to cause a major rift in the family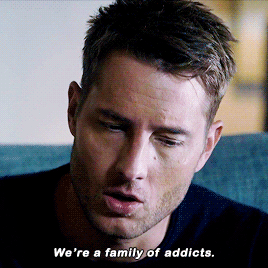 Toby was not happy to learn that Kevin was drinking again. He was even more upset to find out after hearing that his wife went into labor and her brother was too drunk to drive her to a hospital.
At first, Kevin didn't want anyone to know. He wanted to go to a few meetings and try to get his drinking under control again before telling Zoe and the rest of the family. But then Kate went into labor and keeping his secret was no longer an option.
I do wonder what is going to happen with this storyline. I can't imagine that Zoe is going to be okay with knowing that he's been lying to her for weeks. I'm pretty sure Rebecca is going to be upset because she literally lived through this already with Jack. She knows better than anyone what to expect with a recovering alcoholic.
I'm really hoping this entire plot gets resolved quick but I don't expect it to be resolved before the end of the season. And that's upsetting.
Life without Jack sucks
The time period right after Jack died really is the most depressing era of the show. As her kid's high school graduation approaches, Rebecca is finding it hard to cope. I don't blame her. Jack was definitely the one who handled a lot of the extra preparation for the big moments in their lives. For example, he's the one who picked the perfect video camera to capture all the special moments while the kids were growing up.
Rebecca had to learn to be more like Jack. And she had to learn relatively quickly while still grieving the love of her life. I know she's not a fan favorite most of the time but I have to give credit where it's due.
The Big Three weren't an easy bunch to raise when they were kids. It only got harder as they grew older. And Rebecca lost her parenting partner when she needed his parenting skills the most. Still, she did a pretty great job guiding them into adulthood all by herself. I think Jack would be super proud of the outcome.
Highlights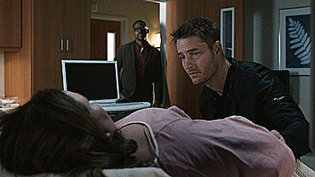 The final scene of the Big Three in Kate's hospital room broke me and now I know why we're not supposed to watch this show at 6AM while getting ready for work. This series and freshly applied mascara does not mix.
The opening scene where Randall was watching Beth stretch was sexy as hell. They're so great together. I really hope I am jumping to conclusions thinking that they're separated in the future.
Mandy Moore's acting during that period after Jack's death needs to earn her a damn Emmy nod already. She's blowing it out of the park every time. I'm bitter that she got snubbed last year and if she gets snubbed again this year, I'm going to be super mad.
Excuse me, but why does this show keep making me want to like Miguel. I did not ask for this. He really was an angel right after Jack died. It's like they're completely rewriting his character from the jackass we first met in season one.
And Toby also deserves an award for most improved because he went from being an average boyfriend to the best husband ever over the course of a season. What is happening???
This Is Us continues the last leg of this season Tuesdays at 9PM on NBC. Check out the trailer for next week's episode below: