Welcome to another Sunday of talking about the shows that made us laugh, cry, go awww and, of course, look around and wonder what in the world was happening. If it made us feel things, whether they were good, or bad, then this is where we talk about it. This is where you tell us if you agree. This is where we let it all out.
So, without further ado, here are these week's picks:
Badass Female Character of the Week
Lizzie: ARYA FREAKING STARK, on Game of Thrones. How could it be anyone else than the fucking warrior who killed the Night King? And it was always Arya, the girl who spent half the episode running away from White Walkers in fear, the one who had to tell death "Not Today," over and over again, the one who showed us that courage is not the absence of fear, but the act of going forward and facing what you fear, over and over again. I'm so freaking proud of Arya. So PROUD.
Michelle: AAARRRRYYYYAAA! Arya from Game of Thrones has always faced problems head on, and in this week's episode, she handles the Night King like no one else. There were so many great moments with all of the characters, but it was such a pleasant surprise that the one character, in all of the Seven Kingdoms, faced Death and said, "Not today."
Grace: Nia Nal, on Supergirl. The journey of Nia Nal this season has been great, but this week's episode took the cake. In an attempt to spread the message of hope and unify all aliens and humans, Nia decided to make her worldwide debut as Dreamer an interview with CatCo. In the midst of her empowering speech, Dreamer also revealed herself as transgender. It was an incredible moment and it reminded me of why I love Supergirl.
Gillian: There's no other option this week, it's Arya Stark. I was not a fan of this week's episode at all but her incredible fighting skills were a real highlight for me. I'm so proud of our little assassin! I never expected her to be the one to take down the Night King but also, it's perfect that she was.
Mimi: Is anyone else watching Fosse/Verdon right now? Well lemme tell you Gwen Verdon is killing me softly each week! I love broadway and I adore Bob Fosse who knew what a womanizer and asshole he was?!! Damn son! I still respect him but listen Gwen fucking laid the ground work and in my eyes is What/who made him. 5,6,7,8! #caberet
Ashley: I'm actually going to say ALL the ladies on Game of Thrones this week should get the nomination. They all contributed to The Long Night in one way or another and did so via their own unique talents and abilities. Brienne of Tarth commanded the left flank, slicing up white walkers with Oathkeeper. Sansa gave courage and encouragement to those waiting out in the crypts and physically defended herself, even though it's not her skill set. Lyanna Mormont took down a whole frakkin' giant single handedly, even as she was dying! Melisandre and Daenerys win best lighting for that episode, and of course, Arya was the real MVP, proving herself to be the true rogue of the GoT D&D party, sneak attacking the Night King.
Erin: Arya Stark. Like I feel like there is no other options. She is a badass little assassin and shocked the fuck out of me, but she did it like a champ. I respect the shit out of her. Yup – Arya. She's badass.
Jasmine: Arya Stark for the win! That is my girl. She did the damn thing and that's it!
OTP of the Week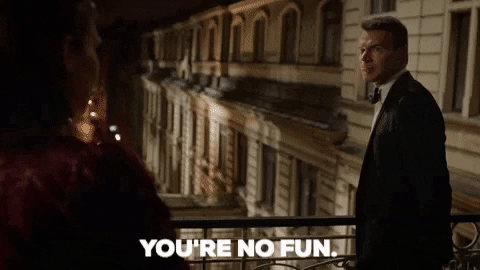 Michelle: I am enjoying Will and Frankie on Whiskey Cavalier. This week's episode had Will in a dark place. Granted it was because of Emma, but I appreciate the support that Will got from Frankie. Their friendship has a solid foundation, and this is a slow burn that I love. I ship them really hard and hope that we see a happy ending this season.
Lizzie: I just can't stop talking Game of Thrones, and I make no apologies for it. I'm going to go with Jaime and Brienne, fighting side by side, saving each other, over and over again, and most importantly, SURVIVING THE FREAKING BATTLE OF WINTERFELL.
Mimi: New Amsterdam Umm Max and Helen! Max has been given a death sentence and there is only one person he wants to talk to..Helen. Those two give me butterflies.
Ashley: Just assume Jaime and Brienne are my OTP for the next 3 weeks as Game of Thrones comes to a close. And you can also assume this for all time. What I especially loved about them in this episode was how they kept each other safe, fought side by side and back to back. There have been some neat interviews with Nikolaj Coster-Waldau and Gwendoline Christie where both have pointed out that their characters want to be near each other when they face death. They did. They won. NOW KISS.
Erin: Ashley – you took the words right out of my mouth. Like Jaime and Brienne are everything! They don't realize how much they care about each other, but they do. And that is goals.
Jasmine: I agree with you ladies. I'm going with Jamie and Brienne. Those two are the definition of ride or die. I really hope something happens with them before Game of Thrones ends!
Moment That Made You Collapse Into a Puddle of FEELS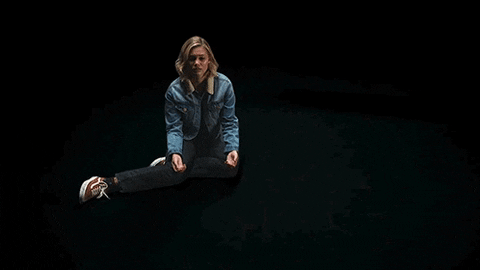 Lizzie: When Tandy thinks Tyrone is dead and she finally loses all hope on this week's Cloak and Dagger. I know it's not true, but Tandy doesn't, and the anguish Olivia Holt brought to that moment shook me to my very core.
Michelle: In Game of Thrones, Theon's role in protecting Bran was an impactful one. He attempts to apologize to Bran and does his due diligence in killing the white walkers, which adds to the tone of episode. But what gave me the feels is near the end, when Theon runs out of arrows, surrounded by the Night King and the white walkers, he still tries to protect Bran. That loyalty and determination for this adopted family gave me so many feelings.
Mimi: Fosse/Verdon, when Gwen's best friend Joan is dying of cancer and in her hospital bed, having this real conversation about death with her bff who is in denial. You think Joan is going to say look after my kid but instead she flips it and says look after your own child, it's her I worry about not mine. Damn. I wanted a hug after that.
Ashley: Game of Thrones had my favorite guy and gal fighting back to back, just like in all the fan-fiction I've been reading since season 7 ended. My heart melted because I always knew it would be true. I loved watching how well they work together, how they look out for and care for one another during what I'm sure they both thought would be the end. I think perhaps though my absolute favorite shot (aside from that really gorgeous silhouette of them fighting back to back), was the one where Brienne stabs a wight and Jaime punches it simultaneously with his golden hand. It was especially satisfying to watch.
Erin: Ummm until this last episode of Game of Thrones, I hated Theon. I was so annoyed by his story line and I wanted him gone. I didn't know actually seeing him go would break me into a puddle of feels and I would want to hop in and save him. But he's a good man, and he was where he was supposed to be and he kicked ass. It was a great ending to his characters storyline. He died a hero.
Jasmine: I'm going with Avengers: Endgame (spoiler) the moment everyone we lost in Avengers: Infinity War re-materialized during the battle. I was crying and cheering inside the theatre like an idiot.
Quote of the Week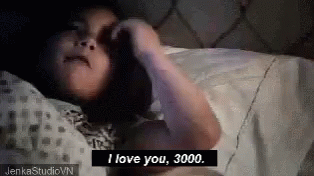 Jasmine: "I love you, 3000." – Morgan to Tony Stark, Avengers: Endgame
Michelle: "Not today." Arya, Game of Thrones
Lizzie: Will: You're no fun.
Frankie: First time a guy's said that to me. – Whiskey Cavalier
Mimi: "She's good. And she knows she doesn't have to sleep with you to get a dance solo"- Gwen, Fosse/Verdon
Ashley: "The most heroic thing we can do now is look the truth in the face." – Sansa Stark, Game of Thrones (I think this one is going to be applicable later in the series.)
WTF Moment of the Week
Lizzie: Can we talk Avengers spoilers now? Because I still can't believe Avengers: Endgame ripped out my heart and stomped on it and Game of Thrones was like, YOU WANT SOME HAPPINESS? HERE, TAKE IT.
Mimi: Every episode of Netflix's Chambers. Seriously homegirl gets a heart from the devils bride okay, and like starts seeing weird shit annnnd can not escape her fate annnnd there are a lot of sand storms annnnnd I want to stay the hell away from Arizona annnnd aura photos. Booom! That show is fucking weird.
Ashley: It's got to be Arya killing the Night King. Never saw it coming and when it happened, the entire watch party went up in a roar of cheers, cackles, and "WTF?!" It was a cool moment to share with a group. I've been told I have two volumes–on and off–so it elicited quite the roar from me too.
Agree? Disagree? Have any more feels? Share with us in the comments below!
---
Don't miss out on posts like this! SUBSCRIBE to our monthly newsletter HERE!