As a sports fan, I live for shows like Hard Knocks and Amazon's All or Nothing, which provide intimate looks inside the inner workings of a sports franchise.
What goes on behind-the-scenes isn't made public, which makes it intriguing like Hollywood. It's part of the allure. Not having a clue what's happening, but then getting to peel back the curtain for a glimpse. There's something so appealing about seeing what goes on behind closed doors.
As much as I love Hard Knocks, which takes fans behind-the-scenes of an NFL franchise during the team's summer training camp, I tend to gravitate more towards All or Nothing, which chronicles a team throughout an entire season.
All or Nothing's latest focus is the 2018 Carolina Panthers, who started the season as prime Super Bowl contenders, and by the end of the season, well, they weren't. It was the ultimate rise to fall story, which will no doubt be a big draw for All of Nothing's new season.
With All or Nothing's new season set to premiere July 19 on Amazon, let's take a look at five storylines that I'm looking forward to seeing in this unique, behind-the-scenes format.
---
1. The Rise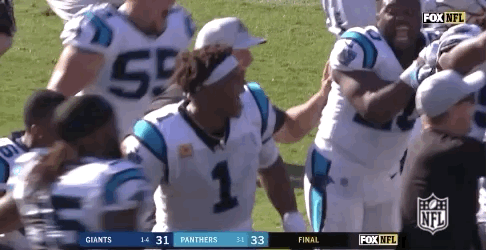 Following a 2017 campaign that saw the Panthers notch an 11-5 record and a playoff berth, expectations were high heading into the 2018 season. As they should've been. They were returning a ton of talent, had consistent leadership and were poised to be Super Bowl darlings.
Carolina's 6-2 record after the first half of the season confirmed as much. The Panthers only two losses came by a single score. And their wins were impressive, including a thrilling 33-31 back-and-forth win over the New York Giants in Week 5, which was capped by a 64-yard Graham Gano field goal.
It looked like no one could slow down the Panthers' momentum. Except maybe themselves.
---
2. The Fall, aka, the Steelers Game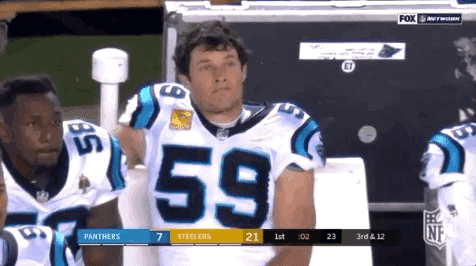 After the Panthers' impressive first half showing, which included a 6-2 record, one game changed everything. It's pretty crazy to say that one game changed the course of their season, as there were naturally other obstacles. But that Week 10 game against the Pittsburgh Steelers on Thursday Night Football set the tone for the second half of their season.
The Panthers were blown out on national television, 52-21, and they would go on to lose seven consecutive games — including six by only 1 point — en route to a 7-9 finish. It seemed as if the Panthers were in free-fall, unable to be saved. And getting to see how the players responded to that adversity will be one of the most-anticipated storylines.
---
3. Cam Newton's Struggles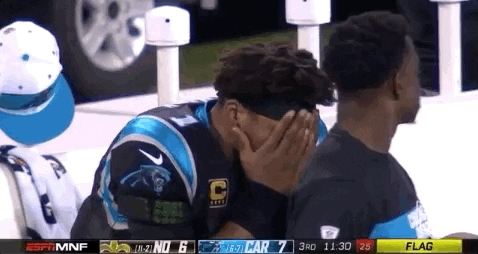 Ultimately, you'll get as far as your quarterback will take you. And the Panthers' 2018 downward spiral can be traced back to Cam Newton's shoulder issues, which followed a Week 7 win over the Philadelphia Eagles. Newton couldn't shake the soreness in his throwing shoulder, which was a huge factor in the Panthers' struggles.
The Panthers finally pulled Newton for the final two games of the season, and he underwent offseason shoulder surgery to repair the shoulder. All or Nothing will give us a behind-the-scenes look at Newton's attempts to remedy the situation in time to help save his team from disaster.
---
4. That Incredible Giants Game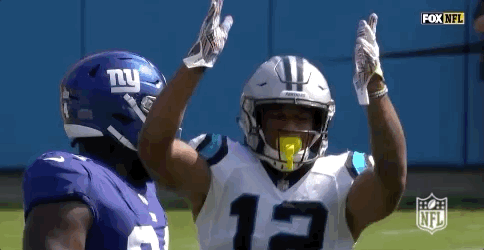 While the focus of All or Nothing will be on the rise and hard fall of the Carolina Panthers, there are plenty of exciting moments for the show to highlight. Perhaps the one that is most exciting is Carolina's thrilling 33-31 win over the New York Giants in Week 5.
From Graham Gano's monster 63-yard game-winning field goal to Odell Beckham Jr. catching and throwing a touchdown to Saquon Barley's 100-scrimmage-yard effort, this was a game to remember. And be chronicled.
---
5. A Legend Says Goodbye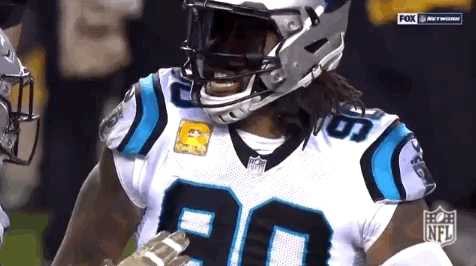 The 2018 season would serve to be the last for future Hall-of-Famer Julius Peppers, who began and ended his 17-year career as a Carolina Panther. Ultimately, Peppers saw a Panthers team that was ripe for a Super Bowl, taking his last shot at a world championship. But it wasn't to be.
Peppers, despite the Panthers' struggles, still led the team in sacks (5.0), finishing his illustrious career with 159.5 sacks, fourth on the all-time list. While All or Nothing will chronicle the struggles of this Panthers team, it'll also highlight one of the game's all-time greats in his final run.
---
All or Nothing: Carolina Panthers premieres July 19 on Amazon Prime.