That might have been the best episode of The Bachelorette or The Bachelor ever.
I'm sorry, but my mind is still reeling from the rollercoaster of events, combined with the drama brought forth by three of the final four guys, that made this the most compelling episode in quite a long time. (And, yes, I'm counting Colton's fence jump.)


While this episode was originally hailed as the Farewell to Luke Tour, it became so much more than that with the outside drama that has transpired with Jed (and the girlfriend he promised to come home to after he jumpstarted his music career) and Peter (who dumped his girlfriend of five months right before coming on the show.) And, of course, Luke P. and everything bad that comes with him.
And then there's Tyler C., who continues to be God's gift to us on this show.
Not only is he probably the hottest guy I've ever seen…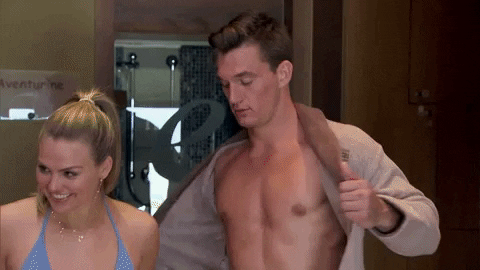 SERIOUSLY.
Tyler C. That's it, that's the tweet. #TheBachelorette pic.twitter.com/7z0oukxJOl

— E! News (@enews) July 16, 2019

…but he's also the most perfect guy I've ever seen on this show.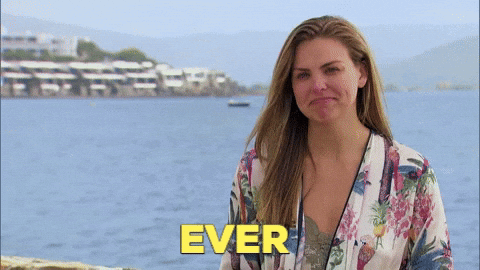 LIKE HOW IS HE REAL?!
Here is Tyler's undeniably perfect fantasy suites speech to Hannah, fully transcribed. I have read it 72 times. #respectfulking #TheBachelorette #tylerc @TylerJCameron3 pic.twitter.com/BZB6y1LL0b

— Lauren Zima (@laurenzima) July 16, 2019

This was definitely the most-anticipated episode of The Bachelorette this season — although I think After the Final Rose will rival it — and we got answers to several questions.
1. Who did Hannah f**k in a windmill…twice?
Answer: Peter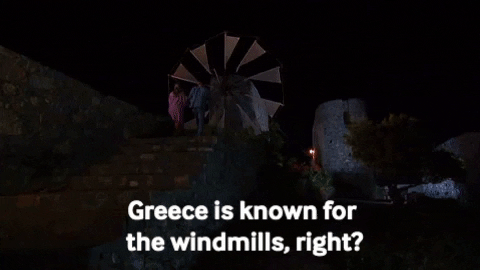 2. Is Tyler C. as perfect as he seems?
Answer: YES.
RT if you love Tyler C.'s respect for @AlabamaHannah ❤️😭 #TheBachelorette pic.twitter.com/a3L4fmDPbY

— The Bachelorette (@BacheloretteABC) July 16, 2019
3. Is Jed just as terrible as Luke P.?
Answer: YES, but finds a way to manipulate Hannah.
Look there's more to a "southern gentleman" than what y'all think, and Jed, he ain't one. I was LITERALLY raised to find one, and if I came across a Jed, I would just smile, say god bless and move along. You're literally toxicity to Hannah's life right now.

— winter lynn fry (@winterrlynn) July 16, 2019
4. Was the Luke P. sendoff as glorious in its entirety as it was in previews?
Answer: HELL YES.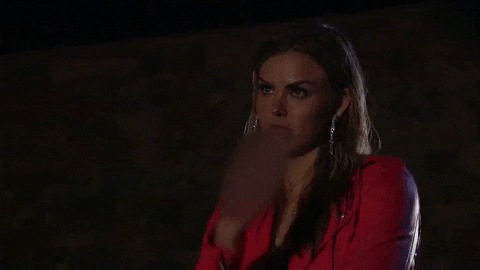 Here's hoping that the other asshole *cough* Jed *cough* gets the same treatment. Please let karma be the cosmic bitch I know it is.
Let's take a look at our Bachelorette power rankings after Fantasy Suites (and, yes, there are 10 spots.)
---
1-7. Tyler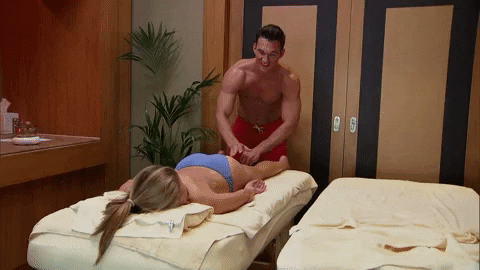 Tyler Cameron is perfection embodied. Seriously. He's probably the greatest person to ever grace The Bachelor/Bachelorette franchise. Ever. Which is why, naturally, I had to rank him No. 1-7 on my power rankings list — even though there are only four guys. Sorry, not sorry.
"Tyler is that dream guy that every girl wants to be with."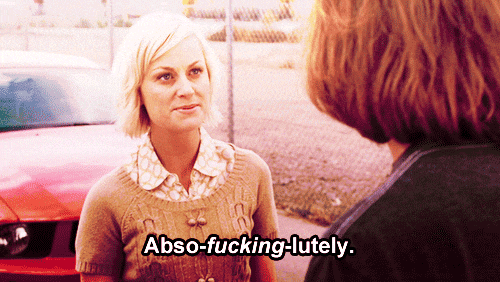 The one thing that needs no question is Tyler and Hannah's sizzling chemistry — because they've had it in spades from the beginning. But that spa date they went on, that might've been the hottest scene to ever air in The Bachelor franchise.
DEAR.
Time of death: #TheBachelorette pic.twitter.com/ylGlsJ8Cze

— Lauren Zima (@laurenzima) July 16, 2019

GOD.
It's fine. We're fine. 🔥 #TheBachelorette @AlabamaHannah pic.twitter.com/jt2mrGaNOi

— The Bachelorette (@BacheloretteABC) July 16, 2019

But you know what's even better than a steamy spa date? An intimate night in the fantasy suite where a man respects your wishes to not have sex — and actually stops it himself.
Tyler respects Hannah more than any other guy on this show — and for us folks in real life, more than most guys we've ever dated, let's be real. TYLER IS THE GOLD STANDARD.
During their dinner, Hannah told Tyler that she didn't want to go to the fantasy suite to have sex with him — because she's not worried about physical intimacy with him. She wants to develop the emotional connection.
And Tyler agreed. He said that while a fantasy suite has sexual connotations, that it's about deepening a connection — and that doesn't necessarily require sex.
SWOON.
So Hannah and Tyler spend a night on a boat, just talking, kissing and holding each other. Every time things would get too far, Tyler would stop things. And it made Hannah want him even more. It would've been easy to just let things go too far, but Tyler would just stop and hold him and I…
JUST WATCH THIS.
When people ask why I died alone, please show them this.#TheBachelorette pic.twitter.com/EouQ2iPpVX

— Bachelor Party (@BachPartyPod) July 16, 2019

Tyler is probably the most perfect human to ever grace this franchise. Even Hannah was left crying when Tyler had to leave her the next morning. She realizes that she has the kind of man everyone dreams of that LOVES HER.
So, Hannah, DO NOT SCREW THIS UP. Or, we get Tyler as The Bachelor.
---
8. Peter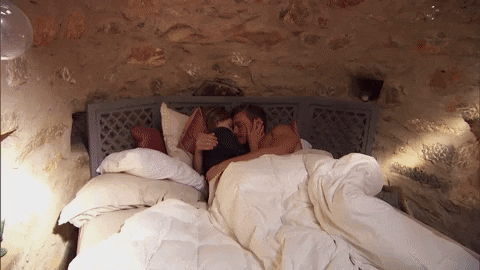 Honestly, I'd have ranked Peter at least in the Top 5 had news of his dumping his girlfriend to come on the show not come out. Seriously. What is wrong with these men?
But judging this week based just on the dates themselves, Peter comes in at No. 8 — behind Tyler's No. 1-7. Peter is the only one, besides Tyler, that is actually trusting of Hannah.
While Peter was nervous during their beautiful boating trip, he was able to open up during their dinner, and finally was able to tell Hannah that he loved her. So, naturally, they went into the Fantasy Suite.
When Peter said we came together…#bachelorette pic.twitter.com/GTMaZfaAD6

— Erika (@ErikaAb568) July 16, 2019

Oh, and, Hannah f**ked Peter in a windmill. Twice. That's worth something.
---
9. Jed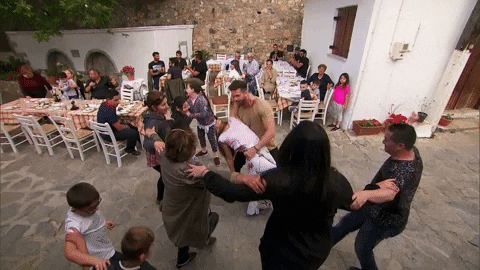 Aside from the shit going on behind-the-scenes with Jed, this episode did not do him any favors. He came off looking like an insecure asshole that couldn't respect Hannah and the decisions she's made to this point.
While Tyler respected her boundaries, Jed did not. When Hannah told Tyler she didn't want to have sex in the fantasy suite, he would stop before things got too far, honoring her wishes. But when Hannah got up and needed time to herself after Jed pissed her off, Jed followed her and forced her to confront him.
In a world where you can be a Tyler or a Jed, for the love of God, please be a Tyler.
Circling back to the drama in Hannah/Jed's date, Jed was so shook by the fact that Hannah would've been torn between keeping him and Luke P. that he carried that over into their date and made things hella awkward. It was even more awkward when you realize that, maybe, Jed was so alarmed that Hannah could pick someone like Luke P. — someone that has the same qualities of him — that it was a revelation. Yes, Jed, you're as bad as Luke P.
But Jed continued to disrespect Hannah by questioning her decision to keep Luke. How could she like someone like Luke P. and like someone like him? (I'm sensing a pattern here.) Jed had zero respect for Hannah. Instead of trusting her — trusting that she was making the right decision for her — he made it all about him. Disrespecting her and disrespecting the process.
I'm wondering if Jed was trying to make Luke look bad to make himself look better. He somehow worked it so that Hannah had to tell him, 'I appreciate your honesty.' #TheBachelorette

— Lauren Zima (@laurenzima) July 16, 2019

He was so judging of Hannah and her feelings for Luke that, at one point, she gets up and walks away because she's so frustrated.
But she's so blinded by whatever she sees in him that all is forgotten, forgiven.
Oh, and how rich is it when the words, "I appreciate your honesty" are muttered from Hannah to Jed, after everything that's come out about him.
When Hannah describes Jed as "honest & sincere"#TheBachelorette pic.twitter.com/DDRSNOJMHV

— Bach Bracket (@bachbrack) July 16, 2019
---
10. Luke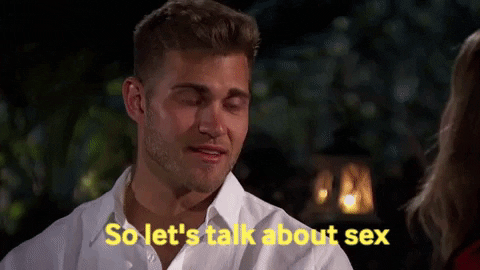 So, let's talk about the Luke P.
FINALLY the boy got his ass booted from this show — and HANNAH was the one that came to that revelation on her own. Because, let's be honest, Hannah needed to learn it herself. Not from the guys. She acknowledged ignoring the red flags with Luke. THANK YOU,
Also, I don't find it a coincidence that there was a storm brewing behind them, starting off small and picking up steam as tensions grew. It was as if God was there himself. Telling Hannah to dump Luke P's ass.
This was the moment that this show had been building to all season, since the first tease of Luke P. sex-shaming Hannah dropped in one of the previews. Luke basically laid it all out: Sex is to be saved for marriage, and if you've slept with any of these men (she has), then I'm out.
Luke P. was essentially judging Hannah, as he has been doing all season, for not living up to his own ideals. I'm sorry, Luke, you're not her husband. And even then, you don't have any say over what she can or can't do.
Hannah had so many amazing one-liners:
"I'm a grown woman that can make her own decisions."
"I could've Xed you off so many times for being my husband."
"F**K you, dude."
"You don't own me, you don't et to decide what I can or can't do."
"I am light. Do I make mistakes? I'm not Jesus."
"I do not want you to be my husband."
"I don't owe you anything at this point."
"My husband is going to accept me for who I am and let me be my own person."
"I have had sex, and Jesus still loves me."
"I f**ked in a windmill. And guess what, we did it a second time *wink*"
"My husband would never say the things you've said to me."
And let's not forget Luke P's:
#TheBachelorette Luke P: can I pray over you before I leave
Bachelorette Nation: pic.twitter.com/VeyUddeaF0

— irene (@rin_ahmed) July 16, 2019
---
The Bachelorette airs Mondays at 8/7c on ABC.