How much do we love Baby Yoda, Cara Dune, and Pedro Pascal as The Mandalorian? Let us count the ways! Check out what our crew has to say about the fourth episode of The Mandalorian, "Sanctuary."
1). We're now 4 episodes into The Mandalorian. Share a gif with your overall reaction thus far.
Ashley: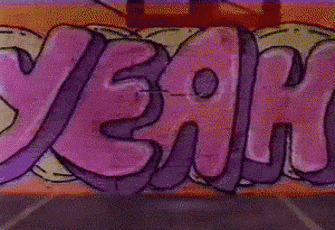 Lizzie: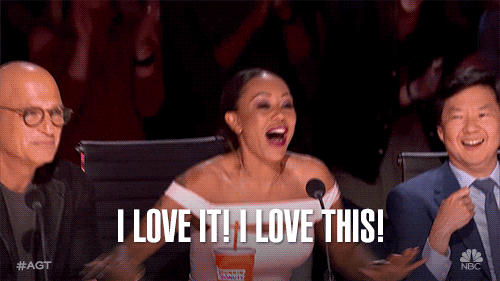 Julie: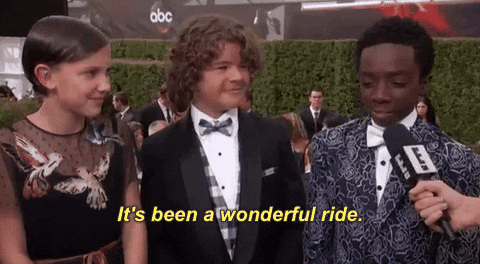 ---
2).  We finally got to meet Cara Dune (Gina Carano)! How do you view her character? 
Ashley: By the time I was done with this episode, I wanted to cosplay Cara Dune. That's how you know I really connected with the character. Aside from Gwendoline Christie's Captain Phasma, this was the first time we've seen a female non-force user go toe-to-toe physically with a man. I LOVED watching her spar with Mando and kick butt and take names during the battle. I really hope we see more of her this season. 
Lizzie: I absolutely loved her. She was a bad-ass, but she wasn't hard as shows sometimes feel they have to show women who are physically strong, and honestly, I hope this isn't the last we see of her. Star Wars has gotten better representation wise, but if I'm being honest, I'd take a whole entire show of Cara Dune and what she did for the Resistance.
Julie: I loved her character. She was so much fun to watch, especially the fight in the beginning between her and Mando. And she saved Baby Yoda from being shot, so we should all be thankful to her forever. And how bad-ass was it when she jumped into the water to draw that walker's fire? I really hope we get more of her in either this show, or another. There are so many characters we get a glimpse or two of in an episode of The Mandalorian – could it be that they are world-building for possible future spin-offs? 
---
3). We learn a little more about why Mandalorians never remove their helmets. We even get to see Mando remove his to eat (there goes my straw theory). Do you think we'll ever truly be able to see Mando's face?
Ashley: I've been going back and forth on this, largely because Sabine on Star Wars: Rebels removes her helmet all the time. I have to wonder if Mando has some horrific scar or something. Maybe that's why he adheres much more strongly to the Mandalorian code about helmet removal. 
Lizzie: I was banking on the last episode of this season to be THE moment, but now with all the Mandalorian backstory we got, I'm not sure. I don't think it's a definite no, but I do think the moment we see it is the moment the show might as well not be called The Mandalorian, so I've backed off my season finale prediction, at least. 
Julie: They are really teasing it – with him almost letting Omera remove it this episode and him explaining the importance. I could see him removing it and it being a huge deal out of necessity for The Child, but I also think the helmet staying on adds such a unique element to the show. There has already been a season 2 ordered, and he wouldn't really be a Mandalorian if he showed someone his face, would he?  Or maybe season 2 could explore what happens to his identity once he's taken it off. Ah! The anticipation is killing me. 
---
4). Have we seen the last of Julia Jones as Omera? 
Ashley: For the time being, yes, but I wouldn't be surprised if her character gets revisited later. She's got an interesting backstory and I'd like to learn more about her. 
Lizzie: Yes, I think so. I think she was a nice possibility of a life he could have had, but because of the child, it isn't the life he can have now. And even if he gets there, I'm not sure he'd be the type to go back and hope someone is waiting for him. 
Julie: I think we have for now. I mean, maybe when the series ever ends, maybe we can see him retire there for a nice life in hiding. But I don't anticipate her leaving her family to travel the galaxy and I don't see Mando being able to settle anywhere for awhile. While it would be nice to see Baby Yoda raised in such a community, I don't think it will be safe for him again. 
---
5). What is your favorite part of this episode? Share a gif!
Ashley:
Lizzie:
Julie: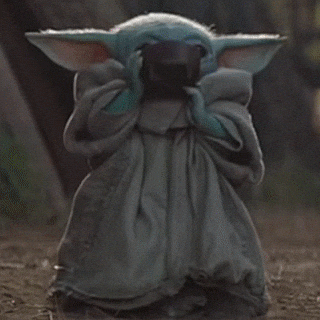 ---
6). Where do you think the Mandalorian is heading with the child now? 
Ashley: Mando's got to have some favors to call in. It's not logical for him to be able to take care of all these bounty hunters on his own. He's going to have to go after The Client himself in order to clear the bounty on his head. 
Lizzie: It's time to go on the offensive. If they're going to find him and the kid anyway, he might as well do something about this threat. He just needs a friend or two. Now, does a Mandalorian have friends? I guess we'll find out. 
Julie: Well, hiding out clearly didn't work. Hopefully, he is heading somewhere to pick up some allies to help take out the threat against The Child so the bounty on it will go away. 
We have spoken. 
The fifth episode of The Mandalorian airs on December 6, 2019 on Disney+.