I feel like The Bachelor has finally resumed. That we've been on a four-week hiatus where a new drama-centered show has aired in its place. This show has felt more about women vs. women than a man trying to find his wife.
But fret not, folks. We are back on track.
Peter has narrowed his search down to six girls — Madison, Kelley, Kelsey, Hannah Ann, Victoria and Natasha. And this week was the most important yet, as Peter had to decide which four families he was going to go meet.
In the end, Madison, Kelsey, Hannah Ann and Victoria got the roses. But while there wasn't as much drama as usual, there was plenty to talk about.
Let's break down this first The Bachelor episode that was actually about, you know, Peter finding a wife.
Madison is the one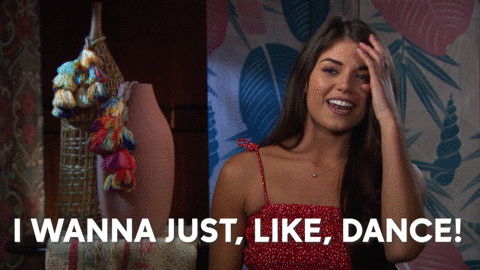 There was a stark difference between Peter's one-on-one with Madison and his dates with the other remaining five women in this episode. Much like last week, it just felt different. Different in the best way. Different in a "can we end this thing now so Peter can propose to Madison" way.
It's felt like ages since Peter and Madison's last one-on-one date. The one-on-one date that I think changed everything for Peter. It was so effortless from day one with Madison that everything else has felt irrelevant. As if I've been waiting for their second one-on-one — this week — where some serious conversations were had.
Madison is realistic about this process. If she's even going to consider marriage with this man she's barely known, she needs to know that they have the same outlook on life. Madison knew that they needed to have a serious conversation before even considering serious feelings for Peter. WHAT A BREATH OF FRESH AIR.
I loved the honesty in their dinner conversation. Madison opened up about the importance of faith in her life, and it would've been easy for Peter to say, "Oh, yeah, me too." Instead, Peter got honest — said that, while he is a man of faith, he knows his faith can be stronger.
And it was that honesty that really endeared Madison to him — and showed us just how much Peter really cares about this girl.
Oh, and Peter also dropped the L word.
Sorta.
Peter told Madison that he was "falling in love" with her. The first time that he had said those words to any woman this season. And the significance of the moment was not lost on me. How nervous he looked, as he collected his thoughts. How terrified he was about the possibility of getting his heart broken again. But how bold he was in being honest about his feelings — and hoping something amazing comes out of it.
Honestly, watching those array of emotions on Peter's face goes to show you just how serious he is. Not just about this competition. But about Madison. He was all-in. You don't drop the almost-L bomb if you're not serious about someone. (Unless you're Ben Higgins. Sorry, Ben.)
More than that, the reaction that came after the reveal. How Madison, who has already admitted to Peter that she's falling for him, was completely over the moon. How the weight was literally lifted off Peter's shoulders.
Look, I understand that we have to prolong this show to a certain number of weeks and Peter has to keep around a certain number of girls. But it's obvious that all Peter envisioned in that moment was running away with Madison.
Natasha gets friend-zoned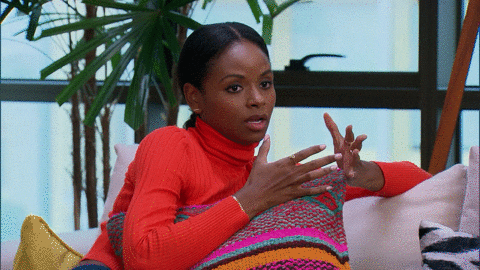 I'll be the first to tell you that I craved more Natasha on my screen. More than that, I craved more opportunities for Natasha and Peter. Maybe if they'd had more time, they could've developed some romantic connection.
But the fact of the matter is, by this first one-on-one, it was already too late. Peter already had his frontrunners. Women that he'd already formed connections with. It wasn't Natasha's fault.
Watching Peter and Natasha's one-on-one was interesting. It was a stark contrast between Peter's date with Madison the previous day, where you could've cut the sexual tension with a knife. Peter is straight up in love with Madison at this point. I don't care what he says.
Peter has had some similiar connections with the other women — although not as serious as Madison's. Still, Natasha is great. But she doesn't have that romantic chemistry he has with the others. She hasn't had time to form that genuine connection. It's not going to manifest overnight — unless you're Peter and Madison, that shit is real.
Peter and Natasha were a joy to watch, but there was a friendship vibe from the start of their date. Honestly, Natasha serves much better than Peter.
Did Kelsey just redeem herself?
Kelsey has been a hard one to pinpoint this season. Her introduction with Champagne Gate was certainly alarming. I didn't have her surviving the night. Now, here we are, heading into hometowns and Kelsey has locked down one of the final four spots.
There have been moments — mostly when Kelsey is alone with Peter — where she's seemed normal. Or as normal as one can this season. But Kelsey has been involved in her fair share of the drama this season, and it's hard to imagine that she got this far. Well, actually maybe not so hard.
There's no denying a connection between Kelsey and Peter. I don't know if their ideals line up — we haven't heard them discuss that — but they have an emotional connection that even the other girls in the house sense.
Nothing says awkward like a three-on-one
Finally, our first two-on-one/three-on-one of the season. Try as they might, that whole Mykenna vs. Tammy two-on-one was more a pre-cocktail party than anything. But this three-on-one — ahead of hometowns — brought drama in a new way that wasn't over the top drama we'd grown accustomed to over the last few weeks.
This entire episode, they've been trying to build Kelley up as the villain. Like that could distract us from the fact that Peter was about to pick two childish girls over a level-headed woman. Amazing what editing will do.
I have come to the realization that the only reason Peter is keeping Victoria around is because he wants to sleep with her during Fantasy Suites. Book it. This chick is going to stick around until the final three. Then Peter is gonna bone her and dump her.
Hannah Ann, I don't really have a problem with. I just don't know how she feels. If her feelings will get there. She's stayed clear of the drama following Champagne Gate, but she's also been a mystery. I thought there would be a stronger connection between her and Peter. Maybe that's coming. But I don't see it now.
Considering that Peter has sucked at making decisions this season — aside from falling head over heels for Madison — I'm not surprised he sent Kelley home. But it was like a slap in the face. More rewarding drama — or tears, in this case. And Kelley paid the price.
Other Thoughts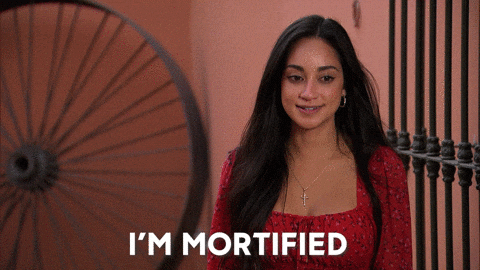 Ladies and gentlemen, we've taken a detour from Dramaville to Seriousville in a matter of one episode. It's a nice change. Now, it feels like The Bachelor. And not Jerry Springer.
MADISON IS TALKING A LOT AND I LOVE IT.
Look, there's Peter dancing.
Sometimes I wish The Bachelor was just Peter and Madison and their epic journey to finding love — minus this other drama.
PETER JUST TOLD MADISON HE IS FALLING IN LOVE WITH HER.
CAN'T
BREATHE
END THIS SHOW NOW. MADISON LOCKED THIS THING UP.
Peter's reaction to seeing his favorite dessert is a mood.
Oh, look, Peter is dancing…again.
Peter likes hanging with Natasha…but in like a bro way.
Kelsey is actually not…annoying this episode.
Spoke too soon. Another former pageant girl. Seriously, is this a requirement now?
I'm sorry, why did Kelley get the villain edit this episode?
Kelley is too good for this damn show.
Kelley was dropping truth bombs in her confessionals — and talking with Peter — about how she's the only one that's ready for this commitment on the three-on-one.
"Get rid of this drama! Praise the lord!" Kelley is all of us.
"Every time we're together you're always in a mood." Yeah, Victoria, that's a great way to get a rose.
Peter feels attacked. He literally said it, Victoria.
Me in the moment: Watch Peter give roses to the crying girls (Hannah Ann and Victoria).
Me when Peter gives Hannah Ann and Victoria roses: WHY, PETER? YOU MORON.
Shit, Peter really wants to sleep with Victoria. Why else would he keep her around? Watch, she's going to sail through hometowns — even with, shocker, another breakdown next week.
Kelley, you had me until you started calling Madison a baby.
HOMETOWNS, HOMETOWNS, HOMETOWNS
Oh, listen, I can already hear Victoria crying
The Bachelor airs Mondays at 8/7c on ABC.