Being the sports fanatic that I am, I can appreciate a good power rankings system. When you think about it, it's perfect for The Bachelor. At any given week, different contestants can fly up and down the rankings — or disappear completely, which in this case would they don't get a rose.
Then there are those contestants that are your season-long powerhouses, that hover near the top almost immediately and throughout the entire competition.
Following episode 8 of The Bachelor, (read my review here), there's plenty to dissect after some pretty intense hometown visits, where Peter dealt with Madison and Hannah Ann's fathers and the whole Victoria F. mess that blew up.
Let's get down to this week's rankings, which have been consistent for the last few weeks:
THE GIRLS LEFT STANDING TIER
1. Madison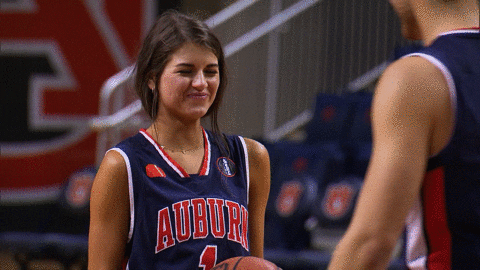 Madison continues to be the clear-cut frontrunner for Peter's heart — and it's not even close. I don't care if Peter is telling the cameras next week that he's in love with all three remaining women. It's not true. But when Peter so effortlessly told cameras last week that he loved Madison — not "falling in love", LOVE — you believe it.
The day portion of Madison's hometown couldn't have gone better — she got to show Peter what makes her her while also kicking his ass in basketball. And you could literally see Peter falling even more in love with her with each passing moment.
But the night portion was a tad awkward, considering Madison's strong faith and family values seemed to dominate conversation with her parents. Peter couldn't tell Madison's dad that he'd be picking her for sure (though did you notice how he said, If it ended this week… and it's easy to finish Peter's sentence… it would be Madison).
In a way, the struggles seemed to further solidify Peter's love for Madison. He left the night feeling as confident as ever that Madison could be his wife — although Madison still needs to know for sure if they can be.
2. Hannah Ann
At this point, it's clear that the other woman that will be vying for Peter's heart in the finale is Hannah Ann, whose sweet southern nature came out in force this week. Look how far she's come since being set up by producers in Champagne Gate.
Hannah Ann is trying to get Peter on her dad's good side, which she says can be done by two things 1) having good character; 2) being a tough man. So, naturally, throwing axes is the way to make Peter a tough man. It starts off rough, but eventually he gets the hang of it.
This is the week where Peter realized exactly how he felt about Hannah Ann. Like Hannah Ann wrote him a letter about all the things she loves about him, Peter went ahead and did the same. And you can feel that Peter is definitely falling for this girl.
Hannah Ann's father isn't as impressed by Peter, as I'm sure he's aware this is the dude that fucked four times in a windmill last season. He even asks Peter not to tell Hannah Ann he's falling in love with her unless he's 100 percent sure it's only going to be her in the end. Peter doesn't quite get the hint and proceeds to tell Hannah Ann he's falling in love with her.
THE GIRLS SENT HOME TIER
3. Kelsey
There's no denying that Peter and Kelsey have had an emotional connection from the beginning. Why else would he have kept her around for so long — through all of the lows involving Champagne Gate and Tammy throwing her under the bus.
During the day portion of their date, Kelsey takes Peter to a winery in Iowa (WHO KNEW?) and the two make their own wine. It's here where Kelsey decides to tell Peter that she's in love with him.
Peter had perhaps his best family time with Kelsey's family, with no judging fathers and an affectionate family. Kelsey's mom warns Peter not to break her daughter's heart. Kelsey's concern is getting her heart broken — especially with these feelings that have developed so quickly.
While Peter was raving about Kelsey throughout her hometown — how he can't seem to get enough of her — looking at how he was around frontrunners Madison and Hannah Ann, it didn't quite feel the same. Because it wasn't the same.
When all was said and done, Peter didn't quite feel about Kelsey the way he feels about the women remaining. Even though she clearly should've stayed over Victoria F.
THE GIRLS THAT SHOULD HAVE BEEN SENT HOME TIER
4. Victoria F.
Just when you think Victoria F. can't get any more problematic, she goes and proves you wrong. During her hometown in Virginia Beach, Peter was approached by his ex girlfriend, who happens to know Victoria.
This woman warns Peter about Victoria, saying he doesn't deserve to be with that homewrecker, essentially. Seeing as Victoria has been responsible for several relationships ending.
When Peter tries to let Victoria tell her side of the story, she immediately gets defensive. Like way more defensive than anyone would get to something that is not true.
In a not-so-shocking turn of events, Peter decides to keep Victoria around, and sends Kelsey home.
We all know the only reason Victoria F. is still around is because Peter wants to sleep with her. It's been a running joke for weeks, only it's getting less funny as she continues to be chosen to stay in the race for Peter's heart.
I think the only question at this point is: Will Peter for sure dump her after fantasy suites week?
Hopefully, the answer is yes. You can see how deep Peter's feelings are for Madison and Hannah Ann compared with Victoria, who he's straight up miserable with most of the time.
The Bachelor airs Mondays at 8/7c on ABC.