Being the sports fanatic that I am, I can appreciate a good power rankings system. When you think about it, it's perfect for The Bachelor. At any given week, different contestants can fly up and down the rankings — or disappear completely, which in this case would they don't get a rose.
Then there are those contestants that are your season-long powerhouses, that hover near the top almost immediately and throughout the entire competition.
Following episode 9 of The Bachelor, (read my review here), there's plenty to dissect after a controversial fantasy suites week. While Peter had no problem sleeping with Hannah Ann and Victoria F. (who also didn't seem to mind that he had done the same with the other), things got real with Madison. Madison remained firm in her beliefs, and it made an honest conversation that left everyone emotional.
Let's get down to this week's rankings, which have been consistent for the last few weeks:
THE GIRLS LEFT STANDING TIER
1. Madison
Usually The Bachelor does a good job of hiding who the eventual winner will be. Usually there are at least two contestants you could see winning the whole thing. That hasn't been the case this season, where Madison is clearly the one that truly has Peter's heart.
Honestly, if Madison doesn't end up with Peter at the end of this — unless, he picks her and she dumps him — then I feel so awkward for the person left standing with Peter. Because this entire season hasn't even tried to hide the fact that it's been Madison from the beginning. Maybe it's tried to hide it, but it hasn't been able to. And we saw that as Madison and Peter discussed some deal-breakers in their relationship.
Earlier in the episode, Madison told Peter she didn't think she could continue if he slept with the other women. But it was like Peter chose not to hear her, because he did it anyway. And what ensued during his and Madison's date was an honest and emotional conversation.
This was the good kind of drama we crave from this show. Drama that has to do with the relationship — that explores the real-world implications of what happens after the fact. Where it feels more about two people who love each other trying to make it work and less about who the lead wants to sleep with.
I respect Madison so fucking much for standing by her beliefs and expectations of how her potential fiance should behave. Obviously, this is a huge roadblock that perhaps Peter and Madison cannot work beyond. But it was best for it to happen now than later. But maybe they'll pull through this having the kind of conversation that usually happens after the show.
2. Hannah Ann
Hannah Ann knows how to play the game. She has from the start. And when the time came for Hannah Ann to step up to the plate, she blasted one out of the park.
Honestly, Hannah Ann has set herself up as the easy choice. The obvious choice for Peter's heart. There hasn't been drama — necessary or unnecessary — that would Hannah Ann seem like a lot. And she's positioned herself perfectly to play that role.
But when it comes to love, it's not about picking someone that comes easy. It's about loving someone that is worth fighting for through all of those ups and downs. Not that Hannah Ann would know, considering she's never been in love. It's okay, sweetie.
At this point, Peter is so desperate for this thing to work out that him picking Hannah Ann wouldn't surprise me. He wouldn't be following his heart, that much is obvious, but it would be a guarantee to not have his heart broken a second time.
But the thing about love is that you have to take chances. Even if you risk getting your heart broken. But I guess, ultimately, it's about what Peter believes. Is he willing to put himself out there for love or willing to take the easy way out?
3. Victoria F.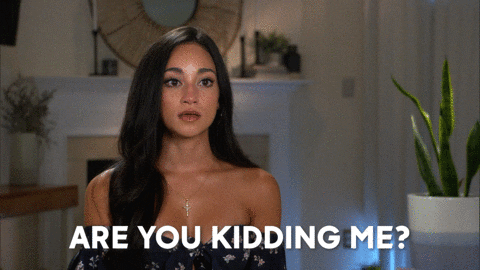 Now that Peter got to sleep with Victoria, I think we all see the writing on the wall with her. There might not have been a rose ceremony in this episode, but it's safe to say Victoria will be getting the boot.
While Peter and Victoria had their first date without Victoria completely melting down and walking away, the doesn't really matter. It's clearly just a physical connection — it's the only reason Peter has kept her to this point.
Victoria spent the night portion of their date making excuses for her shitty behavior, which doesn't really come as a shock. The only shock is that Victoria is still on this show with two weeks left.
And in case you wanted another reason to hate Victoria, she had the fucking nerve to call Madison selfish for following her morals and expectations. I'm sorry, that doesn't compute with Victoria, does it? That would require having any sense of morality, which Victoria clearly doesn't have.
The Bachelor airs Mondays at 8/7c on ABC.