After a tumultuous season following Peter Weber's journey to finding love, it's hard to believe we're already just days away from finding out how this all ends.
Did Peter find love? Was he left as heartbroken as I've felt watching him mom Barb sob to "bring her home to us?"
While we won't know, ultimately, until the second episode of a special two-night finale event on Monday and Tuesday, I feel pretty confident in who I think Peter will choose. Even if I'm not as confident that she'll say yes.
Let me attempt to break down who Peter will ultimately choose in The Bachelor's two-part finale:
Why It'll Be Madison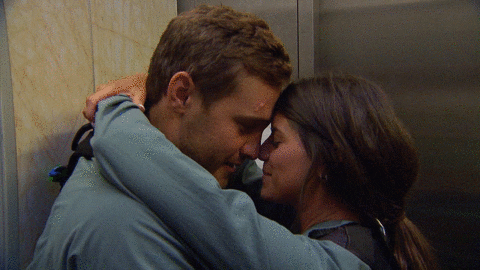 At this point, it's going to be awkward if Peter doesn't choose Madison. Because if there's one thing that's been abundantly clear this season, it's that Peter's connection with Madison is head and shoulders above the rest.
The way that Peter has leaned on Madison during some of his struggles with the drama, how he's always sought her out, his emotional reaction to the possibility of losing her. This man has been in love with Madison quite early on in this journey.
Everyone could see it on the show, and everyone can most certainly see it now watching the show back. The heart wants what it wants. And Peter's heart so clearly wants Madison. She might not be the easy choice at this point — because she could still decide to self-eliminate — but she's ultimately who has Peter's heart.
Why It Won't Be Madison
If Peter and Madison don't end up together, I honestly believe it'll be because Madison decides to end things. Peter is madly in love with her, and he practically begged her not to walk away. But if they can't work things out, it'll be because Madison chooses to move on.
Simply put, Peter ignored her wishes or ultimatum — whatever the hell you want to call it — and slept with at least either Hannah Ann or Victoria. She warned him it was something that could force her to walk away, and he did it anyway.
Honestly, Madison has every reason to be pissed. Some fans are all, she knew what she was getting herself into. But it's simply not true. Those fans have no idea. They haven't experienced it. Plus, it's about finding a husband or a wife, and you need to make sure that they're the right person for you.
In my mind, there's no doubt that Peter will choose Madison at the end of this. It's a matter of if Madison will accept his proposal.
Why It'll Be Hannah Ann
Peter's biggest fear in this competition is that it won't work. That he won't find love that will be reciprocated. We've seen that play out with his relationship with Madison, where there's uncertainty because of certain actions.
But Peter doesn't have that fear with Hannah Ann. Because Hannah Ann is the easy choice here. She's saying everything that Peter wants to hear — that she trusts him, that he can sleep with the other women if that's what he wants, that it's only about them.
Things with Hannah Ann are easy. It's the honeymoon stage of a relationship with her for Peter. She's beautiful, she's funny, she's great, and there's no difficult conversations. Peter feels confident that, if he were to propose, that Hannah Ann would accept.
But ultimately, if Peter picks Hannah Ann, it'll be because Madison walks away. There's no way I see Peter picking Hannah Ann over Madison if Madison is still around for that final rose ceremony — or if she says no.
Why It Won't Hannah Ann
One word: Madison.
Hannah Ann seems like a great match for Peter. But he can't help it that his heart belongs to Madison.
Even if Peter chooses Madison and she walks away, it wouldn't be fair to Hannah Ann if Peter settled for her because Madison turned him down.
MY PREDICTION
Madison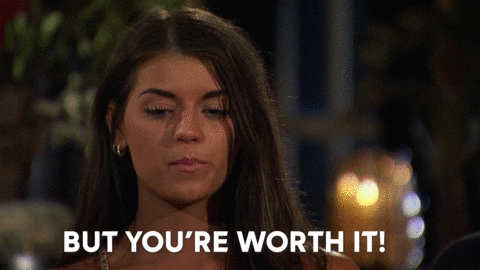 No one was more surprised that Madison showed up to that rose ceremony than Peter. But, honestly, it's a good sign. It shows that she loves him, that she still wants this to work out. Not that it's going to be an easy journey.
Still, I believe that it's Peter and Madison at the end of this.
Peter has gloated about his season not being spoiled, and that's probably because there's a lot of stuff that's gone on after the finale finished filming in November. Honestly, I don't know if he chooses someone in Australia. What other reason would there be for his season not to be spoiled if Peter's story hasn't finished yet?
If Peter and Madison are together, you have to imagine there's been a lot for them to work through to get to the place where they're together. And love isn't easy. You have to work for it.
Which is why I believe that, ultimately, Peter chooses Madison. And Madison chooses to work through their issues to see if this thing can work.
The Bachelor's two-part season finale airs Monday and Tuesday at 8/7c on ABC.