Following a Bachelor season that many were glad to see go — thanks a lot Peter and Barb — there was an excitement about Clare Crawley's Bachelorette season.
Crawley was poised to become the oldest Bachelorette in the franchise's history, at age 38.
Unfortunately, Warner Bros. Television announced on Friday that they were halting production on more than 70 shows and pilots, including season 16 of The Bachelorette. The show was set to begin filming on Friday.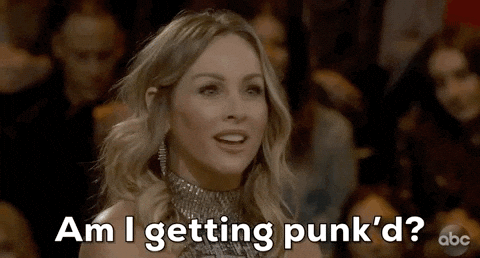 The news of production's postponement doesn't come as a surprise considering that many other TV and movie studios have done the same. When it comes down to it, health is important above all. Even our precious Bachelor franchise.
The Bachelorette herself Clare Crawley responded to the news of production's shutdown.
"Well hello! Talk about most dramatic season ever! In all seriousness, Everyone's health is the most important priority at this time, and as I'm sure you've heard, we are pressing pause for now on filming The Bachelorette," Crawley wrote on Instagram on Friday.
"We are taking it day by day and even hour by hour as this is so unpredictable," she continued. "All I know for sure is that my heart is so full from all the love and support this far, and am still so excited for my journey to begin! I've waited 38 years for these moments, what's a little bit longer, right! xoxo"
A couple weeks ago, Warner Bros. announced that The Bachelorette had squashed any overseas travel plans for the upcoming 16th season. Typically, cast members are sent on short trips around the world during production.
The plan was to keep things domestic for Crawley's season, but with the outbreak in the U.S., it's best to shut down production entirely. At least temporarily.
Not to fear, Bachelor Nation, we've still got Listen To Your Heart in April. Well, it's something.