Welcome to another Sunday of talking about the shows & movies that made us laugh, cry, go awww and, of course, look around and wonder what in the world was happening. If it made us feel things, whether they were good, or bad, then this is where we talk about it. This is where you tell us if you agree. This is where we let it all out.
This time around we're doing things a little different. We're going for the performances of the week that blew us away, left us wanting more still are on our brains days later!
So, without further ado, here are these week's picks:
Lyra: Raelle and Scylla from Motherland: Fort Salem gave us the scene we'd all been waiting for in the form of a reunion where there were no secrets between them; just a raw and honest moment between the two. And it was a powerful and heartbreaking experience as a viewer because you know that one is just trying not to feel like she's been played and the other is trying to turn a new leaf while protecting herself. It's made even better by Taylor Hickson and Amalia Holm's dedication to making this moment seem as real and honest as possible. They are a joy to see each week and we better get a season two of Motherland: Fort Salem!
Lizzie: Rationally, it would have to be Caitriona Balfe on Outlander. She really did give an amazing performance, raw and real and it was impossible to take your eyes off her, no matter how much you wanted to. And yet I find that I am tired of giving Outlander props for how well they deal with the mess they like to get themselves into. Caitriona Balfe is an amazing actress, and I promise you, she didn't need Outlander to victimize her again to give a powerful performance. In fact, to say that this is the best she's ever acted, or imply that this is her finest hour is to diminish the kind of actress she is. She shines even without repetitive, unsurprising storylines like this one. And she should be recognized for that.
Jacqueline: The women of Mrs. America particularly, Cate Blanchett as Phyllis Schlafly. So many outstanding performances on this show! Blanchett gives a truly powerful performance that shows the complexities of Phyllis Schlafly. My personal political views differ greatly from Schlafly but Blanchett's performance shows the many faces of Schlafly and provides so much more depth. I will never agree with Schlafly's opinion but Blanchett has brought her to life in a way no history book or archival footage could. This show continues to impress me every week and Blanchett's performance is a big part of that.
Gillian: Can I just give the biggest shoutout to Jeanine Mason's Liz on Roswell, New Mexico? I have really loved this incarnation of Liz, but Jeanine brings her to such a higher level. I love seeing Liz have fun! I love her trying to help Kyle get a girlfriend! I know serious stuff is happening on the show, but I was completely taken with the Liz scenes this week because she's finally living her life again. And she knows when she needs to shift gears and will be an absolute boss in her actual field too. I'm in awe of this season, to be honest.
Jasmine: The series finale of How To Get Away With Murder had so many great performances but for me, the performances that gutted me came from Charlie Weber, Viola Davis, and Liza Weil in that order. From beginning to end, those 3 sold their performances but the scene on the courthouse steps gutted me and had me ugly crying. Charlie, Viola, and Liza gave their all in that scene and I was torn to shreds watching Frank and Bonnie die on those steps after being shot. Viola's performance as Annalise was phenomenal as always. She is such a strong actress and this moment was no different. Everyone was exceptional and I'm still not over that moment.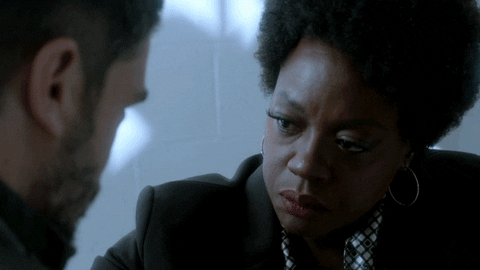 Jessica: The entire cast of American Housewife, especially Meg Donnelly and Daniel DiMaggio.  Taylor and Oliver have both grown so much this year, and I loved seeing both of them happy as they headed off to prom.  I was especially proud of Taylor for completing the list her parents created for her (and I've always liked her with Tripp.) The Ottos are one of my favorite television families, and it was wonderful seeing them celebrating together as a family in their driveway at the end of the episode.  (Note to ABC: please don't cancel this show! We need more of the Ottos!)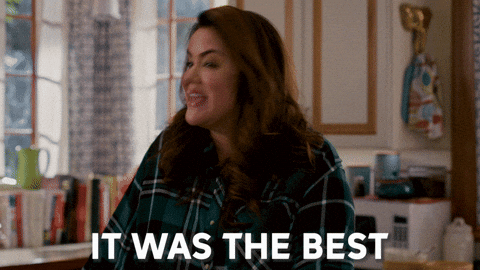 Agree? Disagree? Have any more feels? Share with us in the comments below!
---
Don't miss out on posts like this! SUBSCRIBE to our monthly newsletter HERE!