We've reached the end of Clare Crawley's season of The Bachelorette.
No, you didn't doze through the last couple of months of the year. Clare's journey lasted exactly four episodes until she knew she'd met her person — Dale Moss, the man Clare boldly declared "I think I've just met my husband" in the first episode.
But, let's be real, we all knew this was coming. It was all over the tabloids. You couldn't avoid it if you tried. Which is exactly why the producers embraced that with Clare's season. It was about acknowledging the situation while also doing everything they could to up the drama, which certainly wasn't hard.
This fourth episode of The Bachelorette was quite a whirlwind as Clare left her lasting mark on the franchise.
Or, as Chris Harrison said: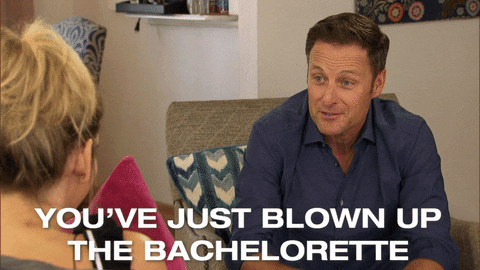 Let's break it down:
The Good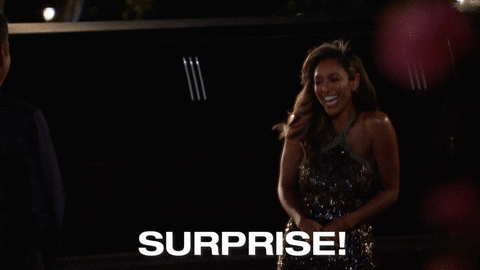 While Clare's season was certainly unconventional, it was nice to see it end in an engagement with Dale. It was clear from the first episode that there was something cosmic between the two. I'd have thought we'd get a little longer to see it develop. But, as both Clare and Dale have said, when you know, you know.
I love that we did get to see Clare and Dale have a one-on-one date, where they were able to open up a little more before Dale eventually proposed. Learning that Clare's parents got engaged after meeting once explained a lot about who Clare is and why she believes in fate and meant to be. It also explains why she was so sure that Dale was her future husband.
While there was a bittersweet moment watching Clare and Dale get engaged — as it felt like we'd just watched an entire season of The Bachelorette in four episodes — it was nice to see Clare get her happy ending on the show. Now, hopefully that pans out in real life, as we know what this show can do.
Then there was the twist we all knew was coming — we're getting another mini-Bachelorette season with none other than Tayshia Adams, who became a favorite during Colton's season of The Bachelor and on Bachelor in Paradise.
I'm not going to lie, I was ready to go for another two hours for Tayshia's first episode with the guys. So the fact that it ended with her going inside to meet the guys felt like one of those cliffhangers that you can't stop thinking about.
I'm ready. I'm so ready for Tayshia's season.
The Bad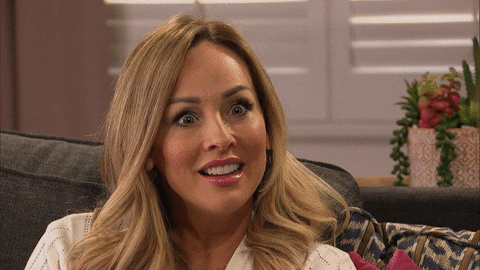 Look, there has been a good amount of criticism thrown Clare's way through her four episodes — which is justified — but I have to admit I like how she's taking charge of her own journey and doing this thing her way. Especially because this show can sometimes feel overly rehearsed.
Clare's appearance, while far from perfect, has been a breath of fresh air. She's been unlike any other Bachelorette before her, and she doesn't give an eff what anyone thinks as she's finding the man of her dreams.
But with that said, there's a format that The Bachelorette follows, which gives everyone a fair shot at love over the course of a couple of months. It's a well-known fact that Bachelors and Bachelorettes have their favorites quite early on. And they might even know who their winner is with a few weeks still left in the show.
Still, they know they have to get through the remainder of the show. Not necessarily because they want to, but because it's the rules. Which explains why people are pissed at Clare for not following the same rules everyone else has.
But this was to be expected going back to how Clare was promoted as a bold, headstrong Bachelorette, where she's going to do what she wants and not apologize. Which is why she's been fascinating to watch.
Still, on the surface, the way she's behaved has come off as dismissive of the entire process. But considering you have to believe everyone was encouraging Clare to be herself and do this her way, it's not really a surprise.
The Ugly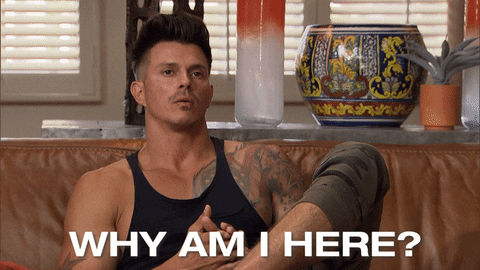 Once again, it's the contestants that are really irking me. Two in particular. Mr. Boyband Manager (pictured above complaining about his own decision to leave everything behind and join a reality show where he could be kicked off at any moment) and Blake (the Canadian whose facial expressions were one of my favorite things about this episode.)
While I understand this show is not just about the Bachelorette but about the contestants as well, there was a lot of hubris from Boyband Manager and Blake, who were on their high and mighty horse. It was most Boyband Manager that had a stick up his ass, while it seemed like Blake wanted a participation trophy for taking the time to prepare for Clare.
But the most awkward part of this entire episode was watching the contestants speculate about what the hell was actually happening. Some of them were dead on, but they were mostly way off the mark — and it seemed like the show was having a bit of fun with that. I know I sure did.
The Bachelorette debuts Tayshia's season this Tuesday at 8/7c on ABC.