In many ways, Tuesday's episode of The Bachelorette felt like a fresh start. With Tayshia Adams officially stepping in as the lead, it felt like we were starting a brand new season. And in many ways we were. Even though the same cast of contestants remained — with four new contestants added into the mix — this felt like a different show.
Tayshia is perfect for The Bachelorette. She's mature enough to know what she wants, has a fun, vibrant personality, and she seems willing to give all of these guys a chance. I've always been a Tayshia fan, and I'm excited to see how she navigates this entire situation. Especially given that she's stepping in for Clare.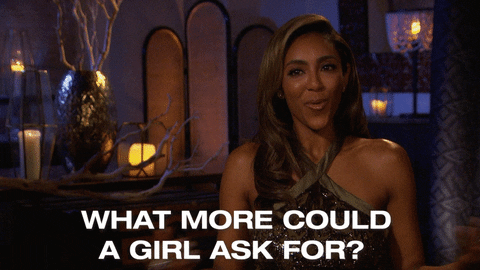 It was great to see Tayshia be open and transparent with these men about how she's here for them but also acknowledged that she knows they were here for Clare. All Tayshia wanted was a chance with these guys, and that's what they want as well.
So, when all is said and done, Tayshia's official season premiere was a hit.
Let's break it down:
The Good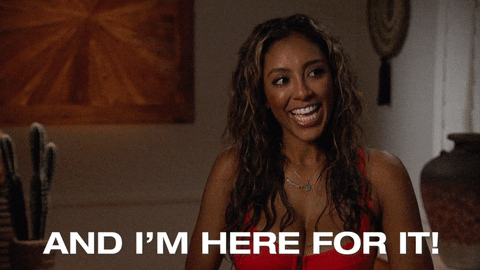 I know we're just one episode in, but I'm all in on Tayshia as the Bachelorette. From the moment she walked into the room, you could see that the men all felt the same. There's something so refreshing about Tayshia. She has this bubbly, infectious personality, and it was something the men all gravitated towards.
But perhaps the most important thing she did was make it a point to let everyone know that she's there for them. Unlike Clare, who hooked solely on Dale and kind of dragged everyone else along.
And I know we're technically just one episode into Tayshia's season, but I already have a favorite. Which is exactly how this show works. Tayshia's first one-on-one surprised me at first. I really had no idea who Brendan was, which made sense considering we only really knew two guys from Clare's season — Dale and Jason.
You want to talk about a spark, Tayshia and Brendan have it. It wasn't evident in the beginning part of their date, where Chris Harrison was cockblocking the entire time. But when they sat down for dinner and really opened up, you could see a genuine connection and ease between the two. Even Tayshia acknowledged that they connected on a deeper level, as they both talked about being married and divorced in their early 20s.
But while Tayshia and Brendan have that bond, unlike with Clare, I believe Tayshia is going to give all of these guys a chance. Which they all deserve. Well, most of them.
The Bad
I'm not a big fan of this cast of men so far. But that could be because we didn't really get to meet a whole lot of them during Clare's season because she was so focused on Dale. While I admit I'm liking Brendan — thank you, one-on-one — Eazy, Ivan and Zac C., usually at this point we know these contestants a little better and have our favorites and not-favorites.
One of the guys that I had liked before was Jason, who left the show after realizing he was in love with Clare. Instead of sticking around knowing this, Jason didn't want to waste Tayshia's time. It also goes to show you that not every person that comes on this show is looking to be an influencer. Still, I mark it in the "bad" category because one of the few guys I liked on this show is now gone.
The Ugly
Ladies and gentlemen, we have our villain. There was never enough time for a true, lasting villain to develop on Clare's season. Although Yosef certainly gave it his best. But he was nothing compared to the villain that walked into Tayshia's season. Spencer seemed like a catch at first — and he immediately caught Tayshia's eye, earning the First Impression Rose.
But the charm soon wore off on the audience as Spencer acted like a conceited dick with the other guys. While First Impression Rose winners on The Bachelorette side of things usually wind up winning the whole thing, I think it's safe to say that won't be the case with Spencer.
The Bachelorette airs Tuesdays at 8/7c on ABC.