With each passing episode, I'm loving Tayshia more and more as The Bachelorette. Especially considering we're finally getting a good look at the crop of contestants on this season. It seemed like all we ever knew was Dale, Dale and Dale when Clare was on the show. And I'm sure that was by design.
The further we go into Tayshia's season, we're beginning to see the connections that she's forming with these guys, which is exciting. And I'm starting to grow ridiculously attached to my favorites, which is going to make it all the more painful if — when — Tayshia sends them home.
Let's break down this week's episode:
The Good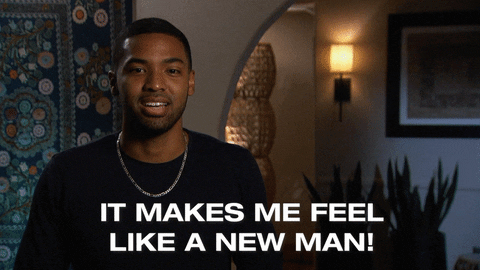 It feels like every week I have a new favorite contestant. First it was Brendan, and now it's Ivan, whose sweet and genuine personality won me over in an instant. His bubbly and sweet demeanor was infectious, and it made him someone that I wanted to see more of in the early episodes.
After Ivan won that horrendous musical group date, he got some one-on-one time with Tayshia, which proved to be valuable in more ways than one. Their one-on-one was nothing more than them hanging at Tayshia's suite while playing games, drinking wine and eating all of the snacks. A basic Friday night in quarantine, and that wasn't lost on us.
Then things got real as Ivan opened up about his family life, specifically about his younger brother. As the older brother, Ivan wanted to set the best example for him, which is what he did. Still, it wasn't enough. Ivan's younger brother got into some trouble that landed him in prison for four years, and Ivan had to watch his niece without her father for awhile. But watching his brother's struggles with drugs and alcohol, it helped Ivan be more accepting and non-judgmental of people's struggles. It was a truly beautiful speech that had me in tears.
But perhaps the best part of this episode was that it gave us the most important conversation in the history of the show as Tayshia and Ivan discussed systemic racism and how the events of 2020 have affected them. And while this show serves as a way to escape reality, there's no way that the show could ignore it. Especially with just the second Black Bachelorette in the show's history. For 10 minutes, The Bachelorette became less of a show people make fun of and more of a sounding board for some important discussions that needed to be seen on a grander scale.
I also really enjoyed the second group date — Tayshia's truth and dare. The dare portion of her date had me cracking up, and it was one of those memorable group dates — even in quarantine.
The Bad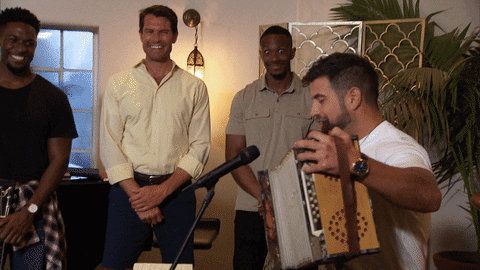 While Tayshia's dare group date was a rousing success, the first group date where a musically-challenged group of men were tasked with writing songs and performing them for Tayshia.
And it was downright awful.
Don't get me wrong, I admired the guys' effort — especially given that we didn't have any Jeds in the group — but it was uncomfortable at times to watch. Especially when Bennett attempted to rap and Blake tried to play different instruments much to Riley's dismay (as seen above).
Yes, it was bad. But it could've been ugly if there were any Jeds in this group.
Speaking of bad, let's add the men acting out orgasms to this part of the list. Because while it was hilarious as hell, it was also really, really disturbing.
The Ugly
How is it that Noah got even more annoying once he shaved the caterpillar that was on his top lip? He went from pretender to contender all by jumping a fence and shaving his mustache, and it completely set the guys off.
Look, I'm not going to deny that Noah was taking the heat from the rest of the house almost every time they were in the same room. There were instances where they were even bullying him and mocking his younger age. And it all stemmed from jealousy. They knew Noah was someone that threatened their relationship with Tayshia, and they didn't like that he was an outsider that was brought in new to the show once Tayshia was named Bachelorette.
There were even times when I felt bad for Noah. But we don't see what happens in that house 24/7, and people become different when the camera comes on. It would be one thing if it was just Bennett continuously ragging on Noah. But you've seen how the others in the house — the trustworthy ones — behaved around or discussed Noah.
Then Noah went and dropped a nuclear bomb on Tayshia, where he essentially said the guys said he only got a rose so she could stir drama in the house. Which, if true, we never saw happen. Sure, the guys were pissed that Noah crashed their date and proceeded to get the group date rose. But they never said it was for drama's sake.
So there was a glimpse of Noah creating more drama and trying to retaliate with some of the guys. As far as vibes go, Noah gives off a bad one to me. But we'll see just how ugly this Noah drama gets in the coming week(s).
The Bachelorette airs Tuesdays at 8/7c on ABC.