Is it too early to declare Tayshia one of my favorite Bachelorettes in this franchise? Because The Bachelorette has been a completely different show with her compared to Clare, who only had eyes for Dale.
I've loved how Tayshia has approached this entire process, from giving all of the guys a chance to being clear with her intentions, not letting these guys act like boys around her and being open and honest as she looks for love.
I've missed this The Bachelorette, even the drama. Well, not all the drama.
Let's break down this week's episode:
The Good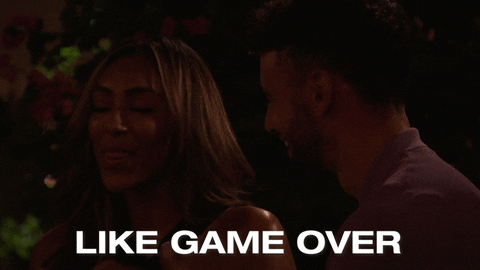 While the drama can sometimes overshadow some of the great moments, it's important to focus on the good that has come out of Tayshia's season of The Bachelorette And there was a lot of good in last Tuesday's episode, starting with JoJo Fletcher making her debut as a host. JoJo is stepping in for Chris Harrison, who was bringing his son to college for the first time, which allowed for a new host to take over. And bringing JoJo — someone who is charismatic, takes no prisoners and has experience in this franchise was something I loved. While we didn't get a lot of her — she is just the temporary host, after all — I'm looking forward to seeing more of her in the future.
One of my favorite things about this episode is that it reinforced the fact that Tayshia, overall, has a great group of guys. That was evident in the group date, where they created self portraits that reflected on their past, how they view themselves and what they wanted for themselves in the future.
And man, some of those self portraits and stories had me tearing up, Riley's in particular. And seeing how these men took this seriously, and how they were able to open up and be vulnerable in front of Tayshia and their peers, was really something moving. It even brought Tayshia to tears.
We're now at the point where I'm starting to really develop favorites, which just only concerns me that we're going to have some pretty heartbreaking goodbyes. At this point, Ivan is easily my favorite with Brendan a close second. I'd even throw Riley into the mix, even though we haven't seen a whole lot of him like the previous two in one-on-one settings.
It's also hard to deny the chemistry Tayshia has with some of these men — Brendan, Zach and Ben in particular. While attraction isn't everything, the chemistry between Tayshia and these men goes a long way in showing us which guys she's feeling it with.
The Bad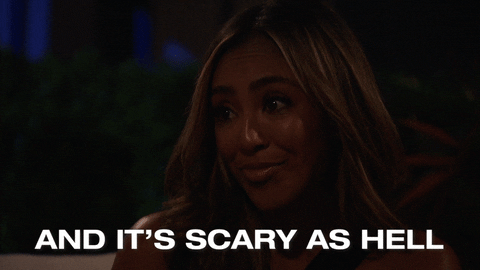 We're getting to the point of this season where we're going to be seeing some great guys get sent home. Not because they've done anything wrong, but because Tayshia is really starting to feel out exactly which guys she could envision herself with at the end of this.
Somehow I knew before Eazy's one-on-one date that he'd be the first shocking elimination. That might've had to do with the fact that there was a shocking elimination teased, and it was clear from the start it wasn't going to be Zach, not with that chemistry.
All-in-all, the date with Tayshia and Eazy was awesome, as they explored different haunted places on the resort property and were scared out of their minds. They had a good vibe, a good chemistry. But, as often happens, it was clear they were nothing other than friends, even though Eazy was getting romantic vibes.
Eazy did what Tayshia had asked from the start, which is be open and honest. So he told her he was falling in love with her, and it was clear from her look that she wasn't feeling the same. Rather than keep Eazy around and waste his time — and perhaps lead him on to get even more hurt — Tayshia made the decision to send him home, and Eazy's shock felt like someone stepped on my chest.
But don't worry, folks, he's someone that should definitely be on Bachelor in Paradise — assuming there is Paradise.
The Ugly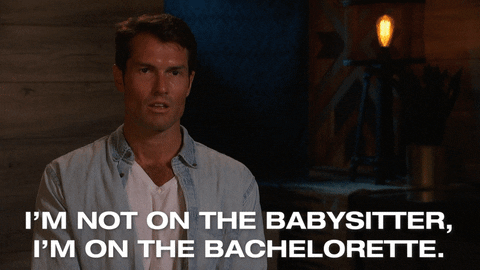 Every season has it — the unbearable drama that distracts just long enough to allow some well-deserving contestants or some contenders fly under the radar. This season, that drama is Bennett and Noah, which has completely spiraled out of control at this point. With this season having some older contestants, I thought we'd get an escape from some of the drama.
That was not to be.
The thing that has pissed me off above all else has been that it's been the 36 year old guy that has been instigating this drama, even though he does everything to insist it's not him causing it.
Bennett has been able to do the unthinkable — make me take Noah's side. Because Noah, the 25 year old, has been more mature through this drama than the almost-40 year old.
While Noah is far from a saint — he's made some jabs and poked fun at some of the guys and even caused that drama that made Tayshia end the cocktail party early — he has behaved better than Bennett. All Bennett does is demean and belittle Noah for his age, and he does with an arrogant smile that makes him come off as high-and-mighty.
Tayshia isn't putting up with it, which is why she called an impromptu two-on-one to send one — or maybe both — of them home. That's where Bennett really drives the knife in with a gift that he has for Noah, which is essentially insults disguised in present form. That included a book on emotional intelligence, where Bennett had the gall to tell Noah that he's deficient in that area. Where Bennett could certainly use a book on how not to be an arrogant asshole.
The episode ended with Tayshia disgusted at the entire situation, particularly Bennett, which makes me think it's Bennett that will get sent home when the drama resumes on Tuesday.
The Bachelorette airs Tuesdays at 8/7c on ABC.