The Voice has managed to navigate COVID-19 with grace as the show has gone on — twice! — in 2020. While season 18 was one-of-a-kind in how the contestants performed live from their own houses, there's been a sense of normalcy in season 19 as the contestants and coaches have returned to the studio and abided by social distancing.
This season has brought us many memorable moments, from the blind auditions to the battles to the knockouts to the too-short live rounds that will determine the newest winner of The Voice.
It's hard to believe that The Voice is already at the finale of its 19th season, where there will be not four, but five finalists heading into the two-part finale this Monday and Tuesday.
Carter Rubin (Team Gwen), Desz (Team Kelly), Ian Flanigan (Team Blake), Jim Ranger (Team Blake) and John Holiday (Team Legend) are your five finalists that will vie for The Voice title.
And, naturally, I have my own personal preferences who deserves to take the crown. Let's take a look at my rankings of The Voice's five finalists.
1. Desz (Team Kelly)
Why She Deserves to Win:
Desz had me from the first note she uttered in her blind audition of Toni Braxton's "Unbreak My Heart," and I knew immediately she had a real shot at the finale. Every week, she's continued to up her game with a variety of genres that have showcased that she can even sing, as they say, the phonebook.
Last week's performance of En Vogue's "Don't Let Go (Love)" felt like a signature performance that easily catapulted her to the finale. Desz's ability to absolutely captivate her audience with powerful performances and hit her notes with ease has made her a true contender for The Voice crown.
2. Jim Ranger (Team Blake)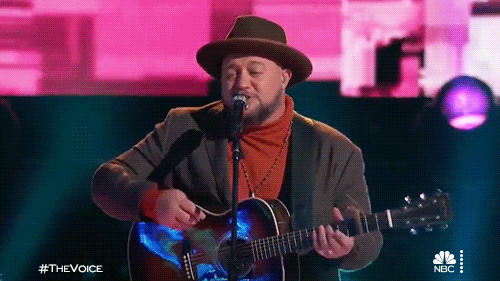 Why He Deserves to Win:
Believe it or not, this isn't Jim's first time on a reality competition. He actually tried out for American Idol back in 2010, where he didn't survive the Hollywood rounds. Now, Jim has found new life with Team Blake, where he's catered to the country crowd en route to the finale.
Jim's vocals have carried him to the finale, along with some compelling performances including "Humble and Kind," which helped him really connect with the audience in a way that's helped contestants win this show in the past. Right now, Jim feels like the favorite to win it all.
3. Carter Rubin (Team Gwen)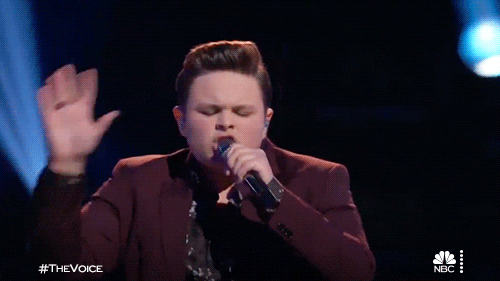 Why He Deserves to Win:
Carter might be the youngest in the competition, but even at 14 years old he's felt like a seasoned veteran on this show. The way he's able to choose songs that he can connect to and make the audience feel that, it's the reason America voted him to the finale.
There have been multiple times that Carter has left his coach Gwen and fellow coach Kelly — oh, and the audience — in tears with the emotion he conveys in his performances. That's one of the reasons why he might just be the dark horse in this competition.
4. Ian Flanigan (Team Blake)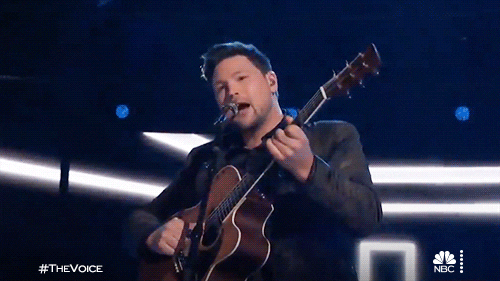 Why He Deserves to Win:
There's no mistaking Ian's low register and country twang that have made him the perfect fit on Team Blake. As someone that has gravitated towards country with the absence of rock and roll, I've certainly enjoyed his string of performances this season. He hasn't played it safe either, as he's chosen a variety of different songs this season ranging from classic country to modern country to '90s pop.
In many ways, Ian has flown under the radar this season. But he's put together a solid collection of performances that have endeared him to many, as evidenced by the fact that America saved him and opened the door for a shot at the crown.
5. John Holiday (Team Legend)
Why He Deserves to Win:
John's voice might not be my favorite of the bunch, but there's no denying that he has a gift. His performances have been truly impressive, which has garnered him quite the fan base that makes him one of the frontrunners to win this entire competition. His range is freaking insane, and he lets everyone know it.
I've enjoyed John's performances this season, but his latest rendition of "Fix You" just didn't do it for the way the others have, which is why he dropped down in my rankings. That could easily be remedied by the perfect song selection, which he surely has up his sleeve heading into this finale.
The Voice two-night finale airs Monday and Tuesday at 8/7c on NBC.