The biggest shock from this week's episode of The Bachelorette wasn't Bennett's creepy-ass surprising Tayshia but the fact that Hometowns are NEXT WEEK. Well, we soon learned Hometowns themselves won't air until likely the following week, but we're officially at that point in the season.
Which is shocking considering it feels like we've just started Tayshia's journey. After all, we did have Clare for the first four weeks. And, in a way, I feel robbed of more Tayshia goodness, as she continues to prove why she's one of the best Bachelorettes in this franchise.
From Bennett-Noah drama to Riley and Ben's vulnerable confessions to lie detector tests, this week's episode of The Bachelorette was memorable to say the least.
Let's break down this week's episode:
The Good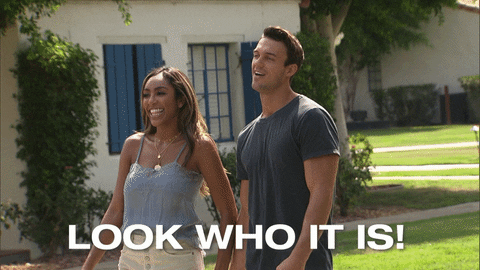 I probably sound like a broken record at this point, but Tayshia's group of guys — aside from Bennett and Noah that still remain — are such a great group. I have multiple favorites for the first time since I can remember, which probably has a lot to do with the fact that most of them are older and more mature than some of the young guns we've seen in the past.
While Ivan remains my absolute favorite, I wouldn't be mad if Tayshia ended up with anyone else outside of Bennett, Noah or Blake. She's got chemistry in spades with all of them, and they (the group I love) are eager to make her happy and follow her rules of honesty.
Riley was someone that beared his soul to Tayshia, where he opened up about how he had his name legally changed because he ultimately had his father's name, and he wasn't happy about how his father had treated his mother. Riley wanted to be a good man, and he felt like he needed a fresh start.
My goodness, Riley has been through the wringer in his life, and I love how serious he is about finding love and settling down. And you can tell Tayshia is exactly the kind of woman he's looking for in a wife.
But just as I've found myself doing through Tayshia's season, I find myself falling for a new favorite contestant. (Although, Ivan will always be my fave.) This was true with Ben, who got a one-on-one ahead of hometowns.
Ben, sweet Ben, who I already liked before this episode, absolutely stole my heart during his one-on-one, where he opened up about some dark times in his past. Ben, who served in the military, opened up to Tayshia (and America) about his mental health journey, where he attempted to commit suicide twice as he struggled in his transitional period from the military to normal life.
Tayshia, like me, was blown away by his honesty and how vulnerable he was — especially considering his sister, who he credits as saving him, didn't know about his suicide attempts, although she will now. After their date, Tayshia told the camera that she was falling in love with Ben.
Step aside gentlemen, we have a new frontrunner.
P.S. Can we make this lie detector group date mandatory for every season?
The Bad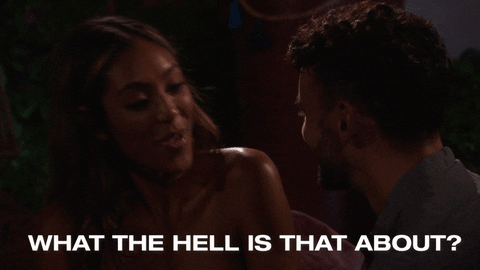 This season is absolutely flying by, and I sometimes forget that Clare was the lead of this show for about a month, which took away some valuable Tayshia time. So my one criticism is that this season is almost over.
But you figure the guys feel the same way, especially given they've had only about a month with Tayshia here, and now four of them are about to bring Tayshia home to meet their families. And, oh yeah, one is going to be expected to propose in a few weeks.
For some reason I thought Tayshia would get that extra time back — four episodes is a lot — but I guess that wasn't the case. Which is disappointing because I've absolutely loved watching Tayshia shine as the Bachelorette.
The Ugly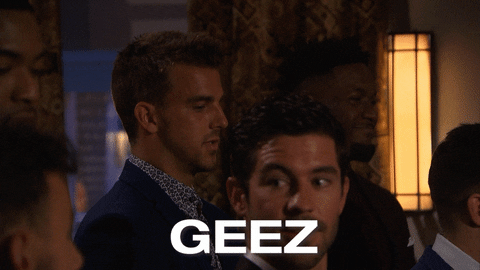 Stop me if you've heard this before, but the men acting like boys are getting on my dang nerves. Honestly, I was excited about the beginning of this episode because In hoped Tayshia would've sent both Bennett and Noah home after they both certainly didn't deserve to be there.
While we all knew Bennett was going home, it was a little frustrating that not only did Noah get a pass, but he got a rose. While the other guys have been busy building a relationship with Tayshia, Bennett and Noah have dealing with a rift in their own relationship, which came off as petty, teenage drama.
I still don't expect Noah to get a pass to Hometowns, but I'm even more infuriated that Bennett still has a shot. Because he ambushed Tayshia at her hotel room because he thought maybe he could change her mind? Isn't that what Tayshia was talking about when it came to questioning her decision making? She decided to send him home, even if she said she regretted it.
Now, Bennett is going to get another unfair chance — or, hopefully, Tayshia will send both Bennett and Noah home as she should've done in the first place.
Honestly, it's going to be hard to find much ugly after Bennett and Noah are off the show. But I'll do my best.
The Bachelorette will air on two nights next week on Monday and Tuesday at 8/7c on ABC.