For the first time in a long time, I think I can say with absolute certainty that Tayshia's final three guys on The Bachelorette are genuinely here for love and not to be an influencer. Which is absolutely refreshing and something that's completely obvious as a viewer.
Which was the point when The Bachelorette originally had an older lead in Clare Crawley and cast older men as her potential suitors. Bringing someone like Tayshia to take over was the best move this show did. She's someone that's taking this thing seriously, and she's been nothing but loving, kind, open and honest.
This was exactly the kind of Bachelorette season we needed after the disaster that was Peter Weber, and I hope this is the start of a trend. More love, less influencers.
But let's get down to Tayshia's final three, and why I think they're the best final three that I've seen ever — or, at least, in a very long time. It's clear that Brendan, Ivan and Zac are all here for Tayshia, and it's easy to see why they've fallen head over heels for her. Just as it was easy for us to fall head over heels for this final group of guys.
Here are my power rankings for Tayshia's final three guys:
1. Ivan
So if for some horrible reason Tayshia doesn't end up choosing Ivan at the end of this, I would like to petition for him to either be the next Bachelor or I'd like to give him my number. Because Ivan is my dream man. Not only is he a hottie, he's a genuinely great human being with a good head on his shoulders. Tayshia has mentioned that he appears older than 28 because he's so mature, something else that is so attractive about him. But it also doesn't hurt that he's a total hottie + a great human being.
It's clear that Tayshia feels the same as she's discussed repeatedly how Ivan makes her feel — safe, comfortable and herself. While her chemistry isn't as intense with Ivan as we've seen with Brendan and Zac, they're the perfect match and a lot of their dates have been things they'd be doing at home when this show is over, which is a great indication of what life after The Bachelorette would look like.
Ivan, if Tayshia ends up breaking your heart, there are millions of women (including myself) ready to mend the pieces.
2. Brendan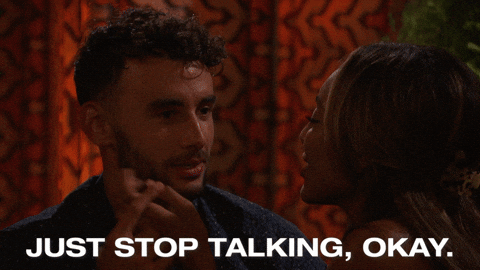 Brendan was someone that snuck up on me — and Tayshia, so it appears. But it was evident from that early 1-on-1 date that these two had a connection that was more than skin-deep. They bonded over their shared pasts — both of them were married and divorced young, so they're able to relate to each other on another level.
Then you look at Brendan the person, who is the sweetest guy and someone you can tell is in this for the long haul. He's already been married and had it not work out. That's centered him in a way that's helped him realize what he wants and needs in a partner, and him and Tayshia have clicked from the beginning.
I mean, who wouldn't love Brendan? He's someone that has put Tayshia first, has been open and honest about his past and his feelings, and it's clear he'd make a great husband and father. If not for Ivan, Brendan would be my guy. I'm just saying.
3. Zac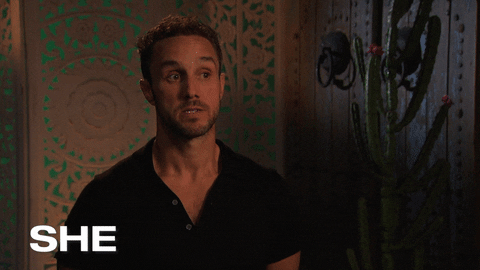 Here's the thing, Tayshia's final three guys — hell, her final four even — are easily one of the best, if not the best group of guys in Bachelorette history. So someone is going to have rank last. (Sorry, Zac.)
It was evident from the beginning that Tayshia and Zac had the "it" factor — the chemistry that all relationships need. It was then about cultivating the relationship and delving deeper into the personal stuff. Zac has been nothing but open and honest with Tayshia, two things she's asked of all of these guys.
The only reason that Zac is last in the my rankings is because I just happen to love Ivan and Brendan more than I love him. (But I still love him.)
The Bachelorette finale airs Monday and Tuesday at 8/7c on ABC.