Another week, another episode of The Courtship, the show that throws The Bachelorette and Jane Austen together in a blender, adds a dash of Bridgerton on top for (an attempt at) sexiness, and calls it a day. And once again, Lyra and Lizzie join me for a post mortem. I mean, a roundtable.
We all know that reality tv isn't entirely real – stuff is exaggerated or even staged. So what do you think? Is wannabe Fabio for real, or is he just playing up the himbo trope?
Jade: He can't be for real. Can he? He can't. Please tell me he can't. But I think he probably is. Which makes me want to shake Miss Remy and ask her what in the name of all that's sacred she's thinking.
Lizzie: He's so ridiculous he almost can't be real, but also — do we think he just picked a persona, one he thought would work for something like this, settled on Fabio because his research wasn't that exhaustive, and is now just rolling with it?
Lyra: Fabio, yes. That will forever be his name. And I'm with Lizzie. He's so ridiculous there's no way he can be real, right? Also, this episode barely spent time on him. If this show is going to give me a himbo, I need more content of him!
In their rush to impress the Court, the bachelors almost all seemed to forget Miss Remy by the lakeside. Now that we've seen how they will be utilized in the series, do you think a Court is a good addition to this kind of show?
Jade: Well, they certainly do add complication and distraction, as the bachelors don't seem to know who they should be fighting to impress the most, necessarily. At least, some of them seem to be distractible enough to forget. Their presence also leads to such cringe-worthy moments as Fabio taking off his shirt to chill with her parents. For no good reason. And such awkward moments as the dad asking Harry Potter (look, I will NEVER remember their names, and I don't know how she does) what it is about the woman he met for, like, fifteen seconds at a party that makes him think the two of them could have a long-lasting marriage. I know that's the endgame here, but…I can't believe I'm having to say this to the bachelorette's dad…Dude, slow your roll.
Then again, he was tasked with picking a suitor to be like, "Please go date my daughter," so, I don't know. Maybe go ahead and charge full steam ahead?
Lizzie: I mean, I understand why they're there — they need to add a little drama. Probably because Miss Remy isn't all that dramatic herself, which is probably a very good thing for her life, but isn't that great for a reality dating show. I anticipate that about 89% of the ridiculous situations in this show will come via the Court. And though I'm still firmly in the it's ridiculous camp, I just have to wonder …would this show even be entertaining without it? I can remember the names of the people in her Court better than the names of her suitors, so there is that.
Lyra: I need more balance between the Court and Ms. Remy. Because if these two episodes have proven anything, it's that they haven't found their groove. And we shouldn't have to wait for so many episodes for us to see the results this show promised from the very start. Give me ridiculous drama set in a regency-like era but give me something that feels believable and like I'd love to invest in.
We're all watching because we were interested in the show's premise, which is admittedly a little different from the average reality dating show fare. But now that we get into it, is the concept of the show working for you? Do you feel like they really are getting the point of what dating in that period was all about?
Jade: I still like the premise, but right now, at least, I'm not sure that there's much in the show outside of the costumes and dancing to distinguish it from other reality dating shows. That is to say, if the point of the series is to show a side of the contestants that we wouldn't get to see in a more modern setting, I don't think they've really found that groove yet. With the possible exception of the interviews with the parents because, yeah, that doesn't normally happen.
But otherwise, was this really what dating was like in Jane Austen's time? Even if everyone had kept their clothes on? I'm not an expert, but I doubt it. And not to dismiss Mr. King's tragedy at all, but there's something about these shows that always feels a little like the producers are demanding the bachelors compete in some sort of Tragedy Olympics, where they have to share their worst, most painful moments in order to curry audience favor. (Which also makes the bachelorette seem heartless if she boots off a contestant ten minutes after he's spilled his guts on national television.) I doubt courting couples in Austen's era were expected to share such intimate details on a first or second meeting, and I'm a little irritated that I feel that the producers are already forcing the point in the name of "being vulnerable." Particularly since we're early enough in the game that Miss Remy spends as much time focused on the bachelors' hotness as she does demanding they be open with her.
Lizzie: It's mostly a no on this one. This is just The Bachelorette in fancy clothes, or an AU of that where they pretend but don't really commit to an era. It makes for a stunning backdrop, but there's, obviously, absolutely nothing about this that even compares to dating in the Regency era. And not just because there's a lot of sharing and so much more outwards oogling, but because there's no sexual tension! Where are the longing glances? Where's the chemistry? I don't feel it, with anyone!! How am I supposed to invest without it?
Lyra: This show doesn't truly care for making it like regency because if they did, Ms. Remy wouldn't be unchaperoned with a gentleman in her bedroom. The absolute scandal that would arise because of this. The show would've done better with the dad entering the room and dramatically gasping before close-up shots of their faces like a telenovela. Now that I really think about it, I'd love that kind of show. Give it to me!
Nope, I can't let this one go. Miss Remy's parents set up a date for their daughter, during which she takes the bachelor back to her bedroom to make out (Jane Austen would swoon in horror)? What do you think of the series so far, using a gif?
Jade: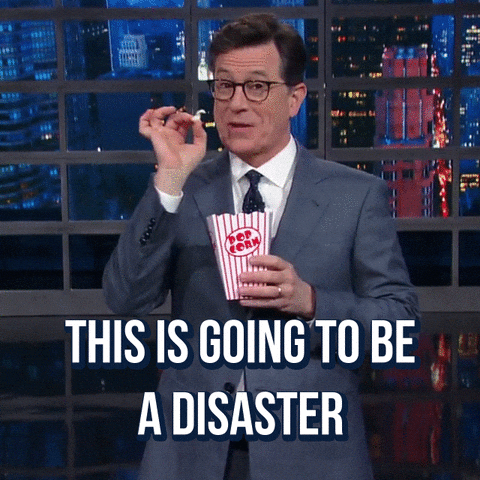 Lizzie: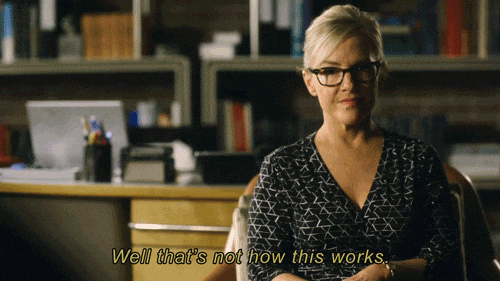 Lyra: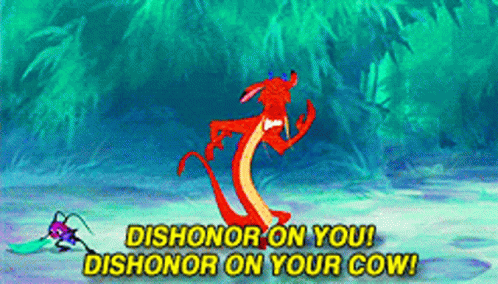 Now that we've gotten some time to get to know them a little more, have any of the bachelors made a favorable impression on you? Is there anyone you're rooting for?
Jade: I still don't have anyone in particular I'm rooting for, but two of the only two guys I could pick out of a lineup were on her dance card, and Fabio wannabe was safe on the balcony. So I don't know what the heck this woman is looking for.
Lizzie: I cannot even remember their names, and I only remember Miss Remy because her name gets repeated about 83 times per episode, so the answer is a very firm no.
Lyra: I can't even remember their names. Is that bad? I think that's bad but I'm still watching because I'm hoping the garbage will truly shine through. And I hope it does soon.
The Courtship airs Sundays at 8 p.m. on NBC.
Are you enjoying out The Courtship? Let us know in the comments below!