The year 2018 brought us plenty to be thankful for in terms of actors that charmed us beyond belief both on screen and off screen. So when tasked with creating a list of the actors that made us swoon in 2018, it was certainly a tall order. I mean, it's a hard job, but someone's got to do it. So I gladly sacrificed.
"Swoon" is defined as:
to 

faint; 

lose 

consciousness

to 

enter 

a 

state 

of 

hysterical 

rapture 

or 

ecstasy

a 

faint 

or 

fainting 

fit; 

syncope
And after looking at our list of actors that made us swoon in 2018, I can certainly see why they made the cut.
Here are the actors we swooned over in 2018:
---
Noah Centineo
If you look up "swoon-worthy" in the dictionary, you'll find Noah Centineo. Noah went from relatively unknown to the entire Internet's boyfriend in the short amount of time it took to watch To All The Boys I've Loved Before. And it's no wonder why. His charisma, humor, and sexiness make him simply irresistible – on screen and off. His portrayal of Peter Kavinsky was a game-changer. Oh, not to mention anytime he plays with a puppy it gives our uteruses life.
---
Matt Lanter
There's just something about Matt Lanter that mesmerizes us. Of course he's sexy as hell, but there's a quiet fierceness and dedication within him that makes him the only person that could've brought Wyatt Logan to life. His confidence, his charm, and those eyes – the ones that can say a thousand words with a single glance – captivate us beyond words.
---
Michael B. Jordan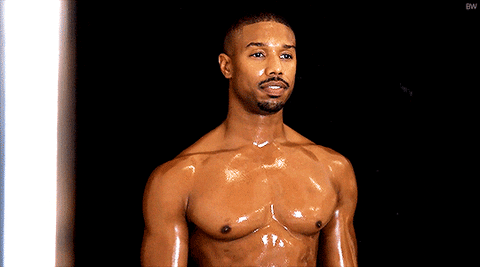 I've been a Michael B. Jordan fan since his stint on Friday Night Lights, and even then there was something special about him that just commands your attention. Flash forward to his scene-stealing portrayal of X in Black Panther, and the entire world has been let in on the secret. Not only is Michael just a fine specimen of a man, but the way he puts everything he has into his portrayals – be it Black Panther or Creed II – is simply mesmerizing.
---
Chris Wood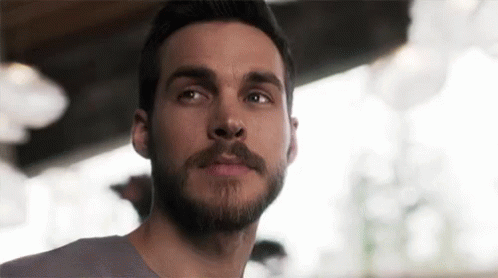 Whether it's the evil Kai or the super Mon-El, Chris Wood has had us swooning from the very beginning. He can play the bad boy so well but also completely melt your heart as the Daxamite in search of redemption and falling in love for the first time. Beard or no beard (though I'm Team Scruff), Chris is a beautiful specimen of a man that also is an incredible activist for mental health. And what's sexier than that?
---
Chris Evans
I mean, how does the fictional and real-life Captain America not make our list? Spoiler alert: he makes it. Chris Evans is a physical specimen of a man, but he also has a beautiful heart that makes us fall head over heels for him. He's perfection embodied. And we'll spend the rest of our lists shouting it from the rooftops.
---
Chris Hemsworth
Whether in the suit of a god or the black and white one that he'll wear for Men in Black International, Chris Hemsworth is 100% swoon-worthy. The fact that Thor Ragnarok allowed him to be funny has also increased his hotness exponentially. Pair all that with the love and dedication he has for his family, wife, and career, and you've got a man to swoon for til the cows come home!
---
Matt Czuchry
Matt Czuchry captured our hearts as Logan Huntzberger in Gilmore Girls and we have never looked back. Whether he was the charming Logan,  the ambitious lawyer Cary Agos on The Good Wife, or the brilliant and off the book Conrad Hawkins in the Fox medical drama The Resident, Matt has us swooning and always ready for more! We can't get enough!
---
Matthew Goode
We've been in love with Matthew Goode for a while, but his turn as the enigmatic vampire also named Matthew in a Discovery of Witches made us fall even harder. Because, let's be honest, every time he spoke, we were seriously like, whatever you want, I'll do it. And hey, his character is also pretty damn respectful and romantic, so what's not to love?
---
Sean Teale
We thought he was hot before, but then he threw in some Spanish into his performance as Marcos Diaz on The Gifted, and we were a goner, especially because he knows how to speak it, being of latinx descent. But maybe the thing we most love about Marcos – and about Sean, is that intensity he brings to absolutely everything he does. We just can't get enough!
---
Sam Heughan
No list like this would be complete without our Jamie Fraser, the guy we have all swooned over for every second he's been on Outlander, and it's not just because of that accent, or those …ahem, attributes, it's because Sam is always genuine, and kinda, and so very much like a romantic hero in real like that we can't help but swoon!
---
Lucas Jade Zumann
Gilbert Blythe owns our hearts, which also means that so does Lucas Jade Zumann. Lucas is someone we call a face actor — and not because he has a pretty face. Which he does. But because he's able to convey emotion with a single look and a pair of eyes that say more than words ever could. When his face lights up, your face lights up. When his face breaks, your face breaks. He pulls you in and never lets go. And we've accepted our fate.
---
Aubrey Joseph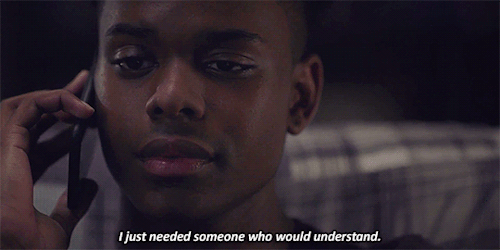 Aubrey Joseph was one of those actors that we had no idea would come our way and sweep us off our feet. And yet he did. Aubrey's portrayal of Tyrone Johnson (Cloak) on Marvel's Cloak & Dagger completely wowed us and took us to another place where we really appreciated the complexity he was bringing to this character. His ability to be vulnerable and strong was as impressive as it was swoon-worthy.
---
Manny Jacinto
You might think this a shocking choice, but bear with us while we explain. Not only is he he hella handsome, but he constantly makes us laugh. Doesn't that sound like the perfect man? But the best thing about Manny is that he isn't trying to conform to anyone else's expectations, he's just being himself and that's why we love him!
---
Daniel Ezra, Taye Diggs, Michael Evans Behling, Cody Christian
The men of All American have stolen our hearts and made us fan ourselves since debuting on our screens this year. And man are we thankful. Daniel, Michael, Cody, and Taye have brought some amazing complex and flawed characters that has made this show one of our must-watch shows every week. They're gorgeous. They're sweet. They play characters that play football. SWOON.
---
Stephen Amell
This man has been making us swoon for years for his portrayal of the tortured man turned hero Oliver Queen. Stephen has brought Oliver through hell and back with his portrayal and yet always makes Oliver a sympathetic hero. Stephen is physically stunning, sure, but we love how he interacts with his fans at conventions and on social media. You could say he's a real life superhero.
---
Grant Gustin
Grant Gustin has been melting our hearts since he first appeared on our screens as the adorkable Barry Allen, and he continues to make us swoon four years later! Grant breathes this light and charisma into Barry Allen that easily makes him our favorite Barry Allen.
---
Tyler Hoechlin
No matter where Tyler Hoechlin goes or what he does, he'll always be Derek Hale to us. With his bunny teeth, amazing stubble, and ability to speak whole sentences with just one look, we love him to the moon and back. And we will admit that seeing him in that tight Superman costume makes us hot under the collar.
---
Brenton Thwaites
We didn't think we'd love Titans as much as we did, and a lot of that has to do with Brenton's portrayal of Dick Grayson. While this is a much darker version of Dick than we were expecting, Brenton is able to bring that darkness to life in a way that allows us to see that inner struggle between who Dick wants to be and who he thinks he's meant to be. Not to mention he's hot as hell. That also helps.
---
Milo Ventimiglia, Sterling K. Brown & Justin Hartley
How could we possibly do this list without the swoonworthy men of This Is Us? Milo, Sterling and Justin give the Pearson men a good look with their beautiful looks and inner beauty. The wonderful thing is that these men are just as beautiful in real life!
---
Hero Finnes-Tiffin
You will probably find in 2019 that you will be hard pressed to see a 'hottest of' list that does not feature Hero Finnes-Tiffin. He is basically acting royalty, and he has been blessed with a few key swoon-inducing characteristics that many have on their check list: accent? Check. Dimple? Check. Beautiful blue eyes that you could stare at for hours? Check. And he has the ability to go from playful smiles to heart combusting brooding at the flip of a switch. Check, check, check! With his upcoming lead role in the highly anticipated After coming in April 2019, we know that Hero will soon find himself on many lists singing his praises.
---
Who were the actors that had you swooning in 2018?