2019 promises to be a year full of fun, fantastic, and action packed movies for the adventurer, kid, or risk taker inside of us. From Avengers: Endgame to How to Train Your Dragon 3, there will be plenty of welcome sequels we've not so patiently been waiting for and one we're not so sure about. (I'm looking at you Toy Story 4). And new content like Jordan Peele's Us and Keanu Reeves John Wick 3 promise to go further and push harder to surprise and delight viewers with their intricate story telling. Round it all off with Chris Hemsworth and Tessa Thompson and their bisexual agenda on Men in Black International and we're going to have an amazing year at the movies!
1. Happy Death Day 2U – Opening February 14
Starring: Jessica Rothe, Israel Broussard, Ruby Modine, Suraj Sharma, Sarah Yarkin
One Sentence Synopsis:  Woman who thinks she's done with Groundhog Day from hell, gets quite a shocker when the loop starts up once again, with another to evil baby mask wearing weirdo to unmask.
Why We're Excited: Happy Death Day was fun, scary, and surprisingly uplifting. The female lead went through an amazing transformation from passive person daydreaming through her life to active participant that was more than ready & willing to kill evils ass. This time around her life isn't the only one on the line. Her new beau and his friends are smack dab in the middle of the killers line of sight and it's up to all of them to save the day.
Trailer: 
2. How to Train Your Dragon 3 – Opening February 22
Starring: Jay Baruchel, America Fererra, Cate Blanchett, Kit Harington, Kristen Wiig
One Sentence Synopsis: DreamWorks How to Train Your Dragon returns with a final chapter that will ABSOLUTELY make us cry when Toothless and Hiccup separate as a means of protecting all dragons.
Why We're Excited: I'm calling it now, our human/dragon duo are gonna have to say goodbye. A dragon hunting big bad is ready, set, go to destroy all dragons and you know our favs will do anything to protect innocent dragons; even if that means saying goodbye to the human world. The introduction of a light Fury only further solidifies that Toothless will be separated from Hiccup as they insure the survival of dragons and Fury's. I don't want it to happen but this is how the cookie crumbles.
Trailer:
3. Captain Marvel – Opening March 8
Starring: Brie Larson, Lee Pace, Samuel L. Jackson
One Sentence Synopsis: Marvel has finally come around to the idea that female superheroes make bank in this adaptation of the lost soldier known as Carol Danvers.
Why We're Excited: Wonder Woman no longer will be alone as Captain Marvel joins the stage as Marvel's first female superhero movie. It's shameful that it's taken over two Avengers Phases to get to this point, but we're hoping this movie lights a fire under Marvel's ass to get more female oriented content out there. We're worth the investment. Carol Danvers is worth that investment. So are the multitude of female superheroes part of the Marvel and DC lines.
Trailer:
4. Us – Opening March 15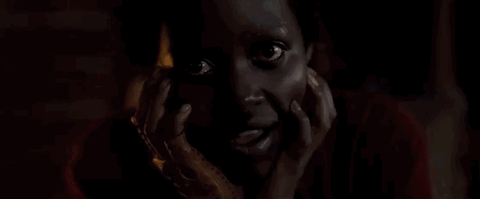 Starring: Lupita Nyong'o, Elizabeth Moss, Winston Duke, Tim Heidecker, Shahadi Wright Joseph, Yahya Abdul-Mateen II
One Sentence Synopsis: Jordan Peele banks on our fear of darkness inside of us with the help of Nakia and M'baku.
Why We're Excited: Get Out terrified and thrilled audiences. And Us, oh dear Lord, this movie seems like it's on the same vein of creepy as Get Out. Also, it's original storytelling with a POC cast at the forefront. We don't see this often. A) Everything nowadays seems to be a remake or book to screen adaptation. And B) POC characters have been famously placed as the secondary or arbitrary characters in horror films that meant to further the, quite often played by, white lead. Not this time. A POC family that is educated, united, and heading to a summer home, is right before us. And the normalcy of it all, the trip to the shore and  all the family stuff that comes with it, is exciting AF.
Trailer:
5. Dumbo – Opening March 29
Starring: Colin Farrell, Eva Green, Michael Keaton, Danny DeVito
One Sentence Synopsis: Tim Burton makes us cry even more with his adaptation of the Disney classic about a cute little elephant who can fly.
Why We're Excited: The trailer. The damn trailer full of feels, magic, and wonder. Honestly, I've never cared for Dumbo before. But this beautifully done trailer reeled me and got me ready to know someone's lights out if they separate Dumbo from his mom, which they do, but you get my meaning. Without having watched the original, and only after seeing this trailer, am I invested in this little elephant. So, bring it on Disney. I've got the tissues ready!
Trailer: 
6. Avengers: Endgame – Opening April 26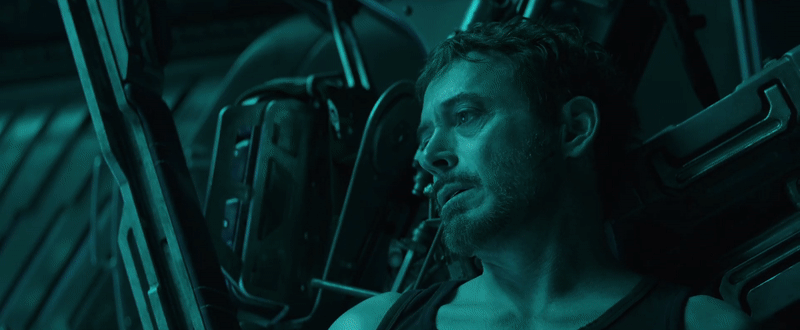 Starring: Everybody
One Sentence Synopsis: Thanos gets his ass handed to him and we mourn Captain America's beard.
Why We're Excited: We've done our waiting, months of waiting, chock full of pain and tears as we think about Peter Parker's "death" over and over again while cursing Thanos and his gaudy AF gauntlet. The wait is over in Endgame and the promise of Captain Marvel joining the gang and rumors of time travel being a core part of what happens next, feels like the cherry on top of it all. So please, hustle along and bring everybody back. We can't wait any longer!
Trailer:
7. Detective Pikachu – Opening May 10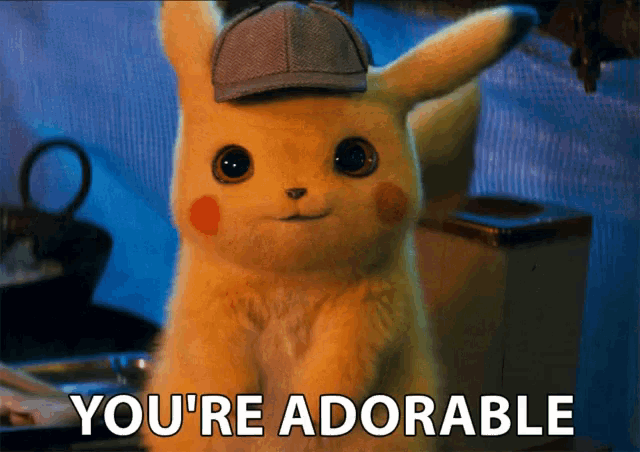 Starring: Ryan Reynolds, Justice Smith, Suki Waterhouse
One Sentence Synopsis: Deadpool voices Pikachu and manages to sound cute AF while doing it.
Why We're Excited: This live-action movie looks so damn good. Initially, when I heard about this movie I was really scared about how the Pokemon that I grew up with would look like. But I had nothing to worry about. They look amazing! They are everything that I had imagined and more. Also, I would lay down my life for Detective Pikachu, the adorable yellow electric type rat. With those big eyes and chunky cheeks, who wouldn't? On a more serious note, I'm really excited to see that the male lead is a young POC. I've gotten so used to getting shitty adaptations of some of my favorite YA content where the characters are played by white people because that's the only thing that could possibly happen or be normal, right? (I'm looking at you live action Avatar: The Last Airbender!) Wrong. I'm more than ready for young people seeing themselves on the big screen, for possibly the first time in their lives!
Trailer:
8. John Wick: Chapter 3 – Opening May 17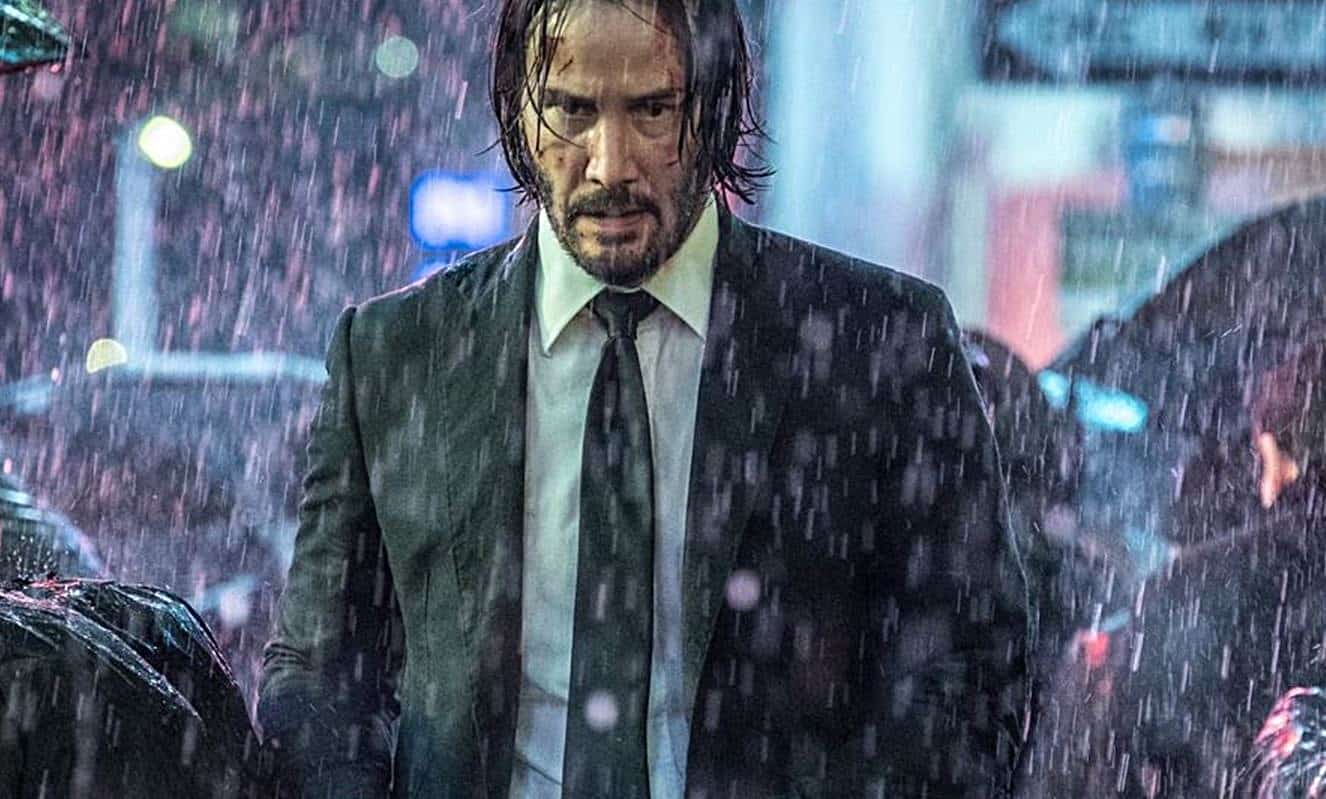 Starring: Keanu Reeves, Halle Berry, Ian McShane, Laurence Fishburne, Anjelica Huston
One Sentence Synopsis: Keanu Reeves does amazing things in a suit because of dogs and we're ok with that.
Why We're Excited: No, but seriously. Keanu Reeves is back as our favorite badass assassin. He's running from the vast amount of other assassins that are after him because of his actions in John Wick 2. From what we've seen in behind the scenes photos Halle Berry will be joining with two dogs that John will probably protect with his life. Oh, and horses will be joining the throng as John races down city streets on a horse while fighting people tailing him on motorcycles. From the looks of it Keanu did some of his own stunts and we love him all the more because of it.
Trailer? None yet.
9. Godzilla: King of the Monsters – Opening May 31
Starring: Vera Farmiga, Millie Bobby Brown, Kyle Chandler, Sally Hawkins, Ken Watanabe
One Sentence Synopsis: Eleven gets tangled up in a battle between monsters all after the title of king.
Why We're Excited: Millie Bobby Brown is an amazing actress who I'm proud to see killing it with the likes of Vera Farmiga, Sally Hawkins, and Ken Watanabe. This time, instead of fighting a Demogorgon or the evil forces trying to keep her locked up for experiments in the Upside Down, Brown will be facing off classic monsters like Godzilla and King Ghidorah. Personally I'm most excited for Mothra. She's ridiculous, has these little magical girls that ride around with her, and I can not wait!
Trailer:
10. Men in Black: International – Opening June 14
Starring: Tessa Thompson, Chris Hemsworth, Liam Neeson
One Sentence Synopsis: Bisexual agenda takes us by storm when Thor and Valkyrie team up again.
Why We're Excited: If Thor Ragnarok proved anything it's that Chris Hemsworth and Tessa Thompson are hilarious and have the king of chemistry movies will bank on again and again. We're over the moon that they're back at it again in the MIB world. They both look amazing in suits and everytime they walk on screen I'm proud to be bisexual to enjoy all the goodness, on all fronts. Ohhhh, including an Emma Thompson front. Did you see her in her suit and white hair? Hell yeah. Give it to me now!
Trailer:
11. Toy Story 4 – Opening June 21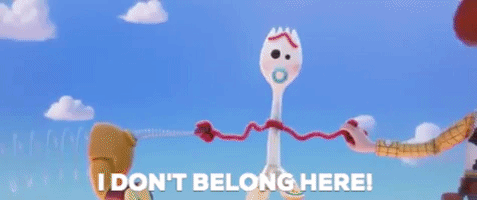 Starring: Tom Hanks, Tim Allen, Annie Potts, Laurie Metcalf
One Sentence Synopsis: What is considered a toy gets tested in this sequel that we're still not sure if we want.
Why We're Excited: Setting aside the fact that Toy Story 3 was perfect in every way, shape, and form, Toy Story 4 looks like an intriguing concept for the TS world. What is considered a toy? Could a spork with pipe cleaners and a face drawn on it, be a toy? As someone who used to play with everything and anything, including rocks, I know that the answer is yes. So I implore you to give it a chance and look past the ridiculousness of a spork being in trailer. There's more that meets the eye for this little buddy.
Trailer:
12. Spider-Man: Far From Home – Opening July 5
Starring: Tom Holland, Zendaya, Jake Gyllenhaal, Marisa Tomei, Michael Keaton
One Sentence Synopsis: Our son Peter Parker is alive & well and falling in love/like with Zendaya's MJ, because honestly who wouldn't?
Why We're Excited: We know that Peter Parker's alive despite what happened in Avengers Infinity War. But that hasn't stopped us from panicking for months over his fate and how he's going to make it back home. It's going to be interesting watching Peter's relationship with his Aunt, friends, and even Tony, if he's still around for more Marvel movie goodness, evolve past what happened in Infinity War. Also, MJ and Peter. Classic couple goodness right there and I'm so ready for that to start.
Trailer? None yet.
13. The Lion King – Opening July 19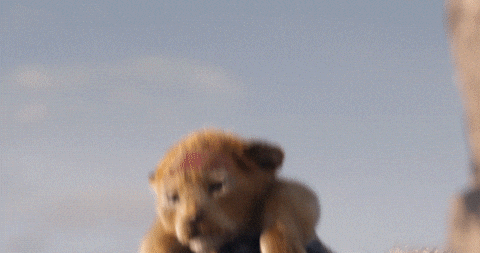 Starring: Donald Glover, Beyoncé Knowles, Seth Rogen, Chiwetel Ejiofor, James Earl Jones, Alfre Woodard
One Sentence Synopsis: Disney decided that we needed to cry more in the form of a live action remake of the classic story of a young lion who despite all the obstacles he will face, will one day be king.
Why We're Excited: Besides the all-star cast, which is out of this world, this movie looks to be taking moments right out of the cartoon version and bringing it to live with its live-action look. And oh the feels that we're going to get because of it. *deep breath while grabbing tissue* THE FEELINGS ARE GOING TO DESTROY US! Mufasa's death? WE DEAD. Simba running away? WE CRYING. Simba seeing his father in the sky amongst the clouds? WE DONE.
Trailer: 
14. Frozen 2 – Opening November 27
Starring: Kristen Bell, Idina Menzel, Josh Gad
One Sentence Synopsis: Anna and Elsa are back, older, wiser, and still getting in a lot of trouble.
Why We're Excited: We don't know much about Frozen 2, but what we do know is enough aka that they're coming back for a second round with the original voice actors. And I know this might be a long shot, but what if Disney actually listened and gave Elsa that girlfriend we've wanted? Dreams do come true and this would be a GAME CHANGING move for the franchise. Sure they'll lose some homophobes who don't understand love is love, but the amount of LGBTQ+ viewers you'll get in return will absolutely balance it all out.
Trailer? None yet.
15. Star Wars: Episode IX – Opening December 20
Starring: Daisy Ridley, Adam Driver, Oscar Isaac, John Boyega, Lupita Nyong'o
One Sentence Synopsis: Rey is tired of the universes shit and is here to kick ass, take names, and bring those in the dark to the light.
Why We're Excited: Can I be honest? Yes, I'm down for more Rey, Chewie, Rose, and the rest of the gang. Even Kylo/Ben. But the #1 thing I can't wait for is Carrie Fisher's last appearance. Apparently, the footage used is phenomenal and like she was still around to make changes when needed in the filming. Leave it to Carrie to be amazing and on point even after death. Icon.
Trailer? None yet.
---
What movies are you most excited for in 2019? Let us know in the comments below!