We don't always cover sports here at Fangirlish, but we really think everyone should watch the NBA finals. Why? Well, basketball is fun, both the Milwaukee Bucks and Phoenix Suns are talented, and, oh, Devin Booker. Devin Booker is the main reason you should watch the finals.
Booker is 24 years old. He went to the final four and was a first round draft pick in 2015, and he's become a star for the Phoenix Suns as their leading scorer. This is all great, but let's show you some pictures of Booker for those that may not be familiar with him: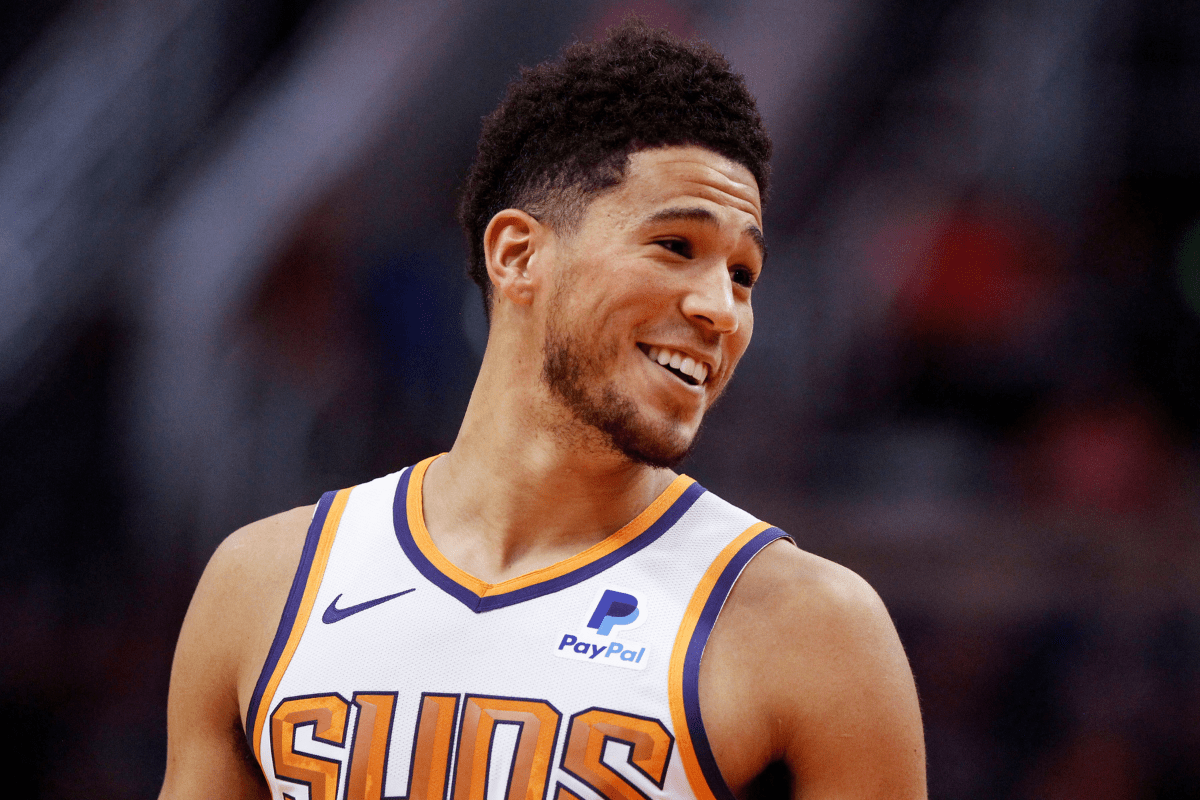 The L.A. Clippers tried to take him out in the last round, and he suffered a broken nose. It was bad. Broken in three places. But luckily Booker, and his face, bounced back.
Booker is also a good guy. He gives back to the Arizona community by helping youth and families, and he won the NBA Cares Community Assist Award. One of his main focuses is the Arizona Special Olympics. Plus, he's loyal. He gets along with his teammates (he even got a shout out from veteran Chris Paul after beating the Clippers) and signed a long term deal to stay with the Suns. He stuck around during the not-so-great seasons, and it's paid off.
Booker and the Suns won game one of the NBA finals on Tuesday night, but since it's a best-of-seven series, you have at least 3 more chances to watch him. And then as soon as the finals are over, he will be getting on a plane to head to Tokyo to play for the USA Select Team.
If you want to see even more pictures and videos of Booker(we recommend it), follow him on twitter @Devinbook.
We're thinking (and hoping) Devin Booker has a long and bright NBA career ahead. We'll definitely be watching. Go Suns!
The NBA Finals are on ABC.