In an effort to build a space for queer people like myself, every Tuesday I'll be posting opinion pieces, listicals, reviews, and more focused on the LGBT community. Welcome to Queerly Not Straight! Enjoy and leave a comment below if you have a suggestion for what I should cover next.
---
With so much stuff available on the internet and so much planning for our local and national Pride parades, it's sometimes hard AF to sit down, have a talk, and break down why Pride parades are such an important part of the queer community, our community to the straight people in our lives. To help you out and give you more time to plan that parade outfit I know you have your heart set on (because I have one in mind as well), I've put together 5 Pride facts that the straight in your life MUST know to support you and any other queers in their lives; be that family, coworkers, or even the next door neighbours.
Note: This was written while listening to Janelle Monaes "Dirty Computer." 😀
1. Gilbert Baker designed the rainbow flag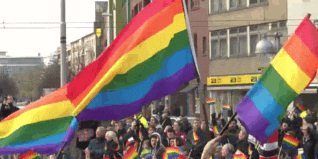 Gilbert Baker was a Vietnam War veteran, drag performer, and artist who designed the rainbow flag for his friend and gay icon, Harvey Milk. It originally had two more stripes, hot pink and turquoise, but Baker had to drop them for manufacturing reasons. Baker also refused to trademark the rainbow flag because it was a symbol for all in the queer community. He continued his activism and creative work until his death in 2017.
2. Pride commemorates the Stonewall Inn Riots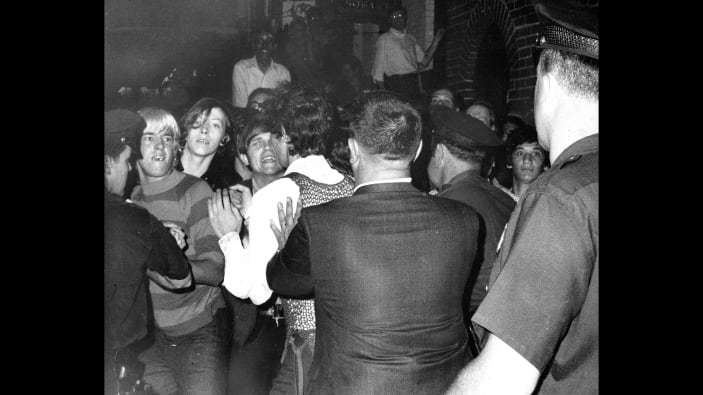 The Stonewall Inn was a place where the queer community could come together and feel safe in a city that still saw them as immoral and where they faced an anti-gay legal system. On June 28, 1969, the New York City police raided this inn and tried to arrest the people inside of it. Instead of sitting back, the queer people inside decided to fight back. Violence, riots, and protests broke out immediately afterwards. The Stonewall Riots is widely considered the most important event in the gay liberation movement.
3. The first Pride march in U.S. History was on June 28, 1970
The first Pride parade in the U.S. was held on the one-year anniversary of the Stonewall Inn riots. The Christopher Street Liberation Day March (CSLD) started from Sixth Avenue in New York City and went all the way down to Central Park. In comparison to the Pride parades we have today, this event could be considered a march. There was no music or floats. Instead there were people holding signs, chanting, and exercising their right to fight for their freedoms.
4. Early marches used 'Gay Liberation' and 'Freedom' in their names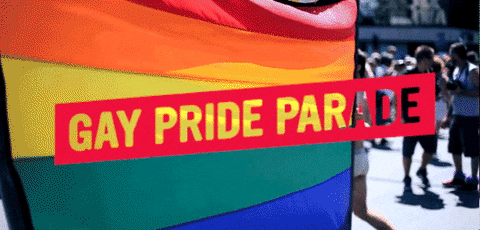 Decreased militancy in the 1980's-90's led marches to stop using 'Gay Liberation' and 'Freedom' as often. 'Gay Pride' became more commonly used. It was a positive stance against discrimination or violence towards the queer community. 'Gay Pride' stripped away the stigma of the word 'gay' and made it a place where the queer community felt no shame in celebrating their sexual diversity and gender variance.
5. Pride is a time to be an ally to the queer in your life
The most important thing that you can do for the queer in your life is support the hell out of them during Pride (and the rest of the year, of course.) Listen, learn, and take a seat as the queer person in your life celebrates his/her/their right to be queer AF with other queers in their lives. And if they invite you along to a Pride celebration (like I said earlier) listen, learn, and have your queers back no matter what. This is a time for celebration, love, and an opportunity for you to be a better ally.
---
Queerly Not Straight posts every Tuesday with opinion pieces, listicals, reviews, and more focused on the LGBT community.