Look, standards for Christmas movies are different than standards for any other kind of movie. That's just the way it is. We're not even going to go into why, because that's just the rules. When it's Christmas time, and you are sitting on your couch, you just want this kind of movie. Sappy, slightly (well, okay, VERY) unrealistic movies with two actors who have a lot of chemistry and – more importantly, you want HAPPILY EVER AFTER.
The last thing is a prerequisite. If you make me watch a Christmas movie that, for some reason, doesn't end happily, I will revolt, okay?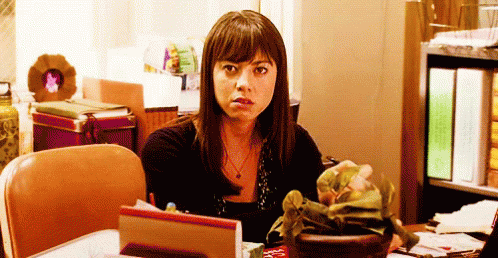 Eh, where was I? Oh, yes, I was here to talk about No Sleep 'Til Christmas, the FIRST movie I can remember in years and years of watching Christmas movies that actually stars a latina. Yay for representation! Though, sadly, there are no abuelitas in this movie. What there is, however, is a hell of a lot of chemistry, because starring opposite Odette Annable is her real life husband, Dave Annable.
And fine, I'll admit it, I was WORRIED. I don't usually pay more attention to celebrity couples, but if you can't convincingly play a couple in a movie, then are you even pulling it off in real life? But hey, I'm happy to report there's absolutely no need to worry in that respect. These two have tons of chemistry, and not just one kind of chemistry, either, they convincingly did both flirty, confrontational, sweet and sexy. So yay! For us, and for them.
Now, before I keep on rambling, you all deserve some information about this movie, so here we go:
Dave and Odette Annable will star in "No Sleep 'Til Christmas," an unexpected and whimsical holiday romantic-comedy about two insomniac strangers plagued by exhaustion. Lizzie (Odette Annable) is a high-end event planner preparing for her own life's biggest event – her wedding. She lies awake nightly while her devoted fiancé Josh (Charles Michael Davis) rests peacefully, unaware of how to solve her issue. When a sleep-deprived incident causes her to run into Billy (Dave Annable), a low-key bartender who is just as sleepless and frustrated as she is, they discover that they can only fall asleep while next to each other. What seems like an odd coincidence, and frankly a disruption to their lives, might be more meaningful than they'd like to admit. "No Sleep 'Til Christmas" premieres Monday, Dec. 10, at 9:00-11:00 p.m. EST/PST on Freeform

"No Sleep 'Til Christmas" is written by Phil Traill ("Chalet Girl") and Steve Smith and will be directed by Traill. Traill also serves as an executive producer alongside Cameron Johann ("Away and Back") and Brent Shields ("Just In Time For Christmas").
And here's the trailer:
Okay, back to the review. Does it all make sense? Of course it doesn't, and the movie doesn't much try other than giving us the cursory explanations for why these two people can't sleep unless they're next to each other. But, and here's the kicker, that hardly matters when all the leads are so compelling and everyone is so charming. And yes, that includes the odd man out in this love triangle of sorts.
Charles Michael Davis.
Now, I admit thinking of Charles Michael Davis as the odd man out in anything is a bit complicated. I realize this. But I promise you'll only be thinking that till Dave smiles at his wife and you're like get away from her, Charles Michael Davis (I can never just call him Charles, sue me). So yes, that smile. And the way she looks at him. And THE WAY THEY LOOK AT EACH OTHER. This the season for that exact shit, okay? That exact shit.
So, yeah, this makes very little sense at times, and yet I loved it and I make no apologies for it. Merry Christmas to all, and to all ...a good night!
HA.
No Sleep 'Til Christmas will premiere December 10th at 10/9c on Freeform, as part of Freeform's 25 Days of Christmas.
OUR 'SO BAD IT'S GOOD' RATING 8/10 ?
REALISM FACTOR: ??
DOESN'T GIVE A FUCK ABOUT REALISM FACTOR: ??????????
CHEESE FACTOR: ???????
ROMANCE FACTOR: ?????????
TROPEYNESS FACTOR: ??????????