Well friends, it's here.  The pilot episode of Euphoria premiered last night, and they did not hold back at all. Let's jump in and talk about the pilot episode:
First Impression
Here is my honest first impression. It was really good. This series is going good and it's going to be dark, and likely triggering to a lot of people. It won't be for everyone, and that's okay. This is important: if it's not for you, that's okay.
In Euphoria, topics aren't going to be discussed or explored lightly. I urge you to watch with caution. However, this same reason is what's going to make Euphoria relatable to many people.  In the first episode alone, we have covered rehab, drug addiction, mental illnesses, slut shaming, sex, and so much more.  It is indeed everything I thought it was going to be.
Zendaya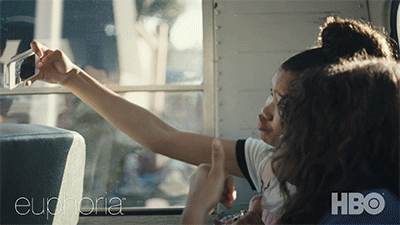 Zendaya has knocked it out of the park playing Rue. She met all my expectations and more, and I had a lot of expectations.  Seriously, she is a fantastic actress and made Rue so relatable. Rue's storyline is going to be very personal for me, as she reminds me a lot of my sister.  In this first episode alone, I have related to her journey and that of Rue's little sister, Gia. I can already tell Rue is going to be a character that is going to be close to my heart.
Do You Want To Be Murdered?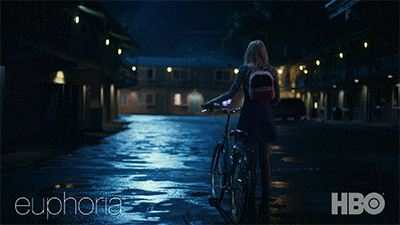 Jules. Jules. Jules. What were you thinking?!? We don't know yet what is motivating you outside of your parents divorce, but why are you meeting up with random men? On top of that, you are chatting with them on social. You don't know who they are. Do you want to be murdered? Also, who asks: are you a serial killer? He isn't going to tell you even if he was! That's not how serial killers work.  Seriously, have you ever watched an episode of Dateline?
This is not something you should be doing. If you want to hook up with people there are better ways to go about it. Do it in as safe of an environment as possible. Readers, I urge you to be safe and smart when talking to people online. Use your common sense.
Dear Men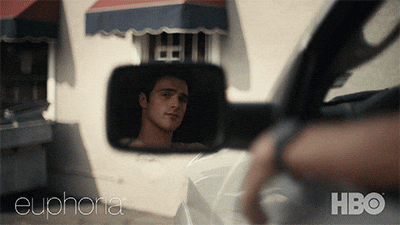 Now, to the men of this episode:
You are all dirtbags.
Sincerely,
Me.
Especially you McKay.  When someone says no, they mean no. When you don't like how a woman is acting, you don't just get to call her a whore or a slut to make yourselves feel better. You don't get to threaten to physically harm an innocent girl because she just happens to be there, and you are too angry about something unrelated to her. You don't get to harm women. Period. I hope I find some redeeming quality in your species as we go along in this season of Euphoria, but I'm skeptical.
Overall, this pilot was an interesting introduction into the world of Euphoria. So far, it is shaping up to be exactly what I thought it was going to be about. A story that was going to be very relatable to a lot of people, and one that covers very relevant topics.
Comment down below and let us know your thoughts on the pilot episode.
Euphoria airs Sundays at 10/9c on HBO.