So last night's episode "Do No Harm" was chalk full of emotional moments, as we all expected after the shocking sudden death of Topher.
"Do No Harm" opened with Kenny dedicating a corner of the reception desk in the hospital to Topher, calling it "Topher's Corner" with an engraved plaque attached to the desk and everything. If their plan is to make us cry about Topher's death every episode for the rest of the season, then it's definitely working.
But it didn't stop there. When Shannon came up to the desk to argue with Kenny about their household problems (they're roommates now because Shannon and Paul are dating and Paul is roommates with Kenny) Drew and Kenny started reminiscing about how Topher would react if he was still there. Shannon was eating a bag of chips, so Kenny and Drew said that he would totally ignore the drama, simply saying:
"Are you gonna finish those chips?'
Which is just so Topher. I almost started crying again just because I could hear him saying that line with such a sassy unconcerned look on his face.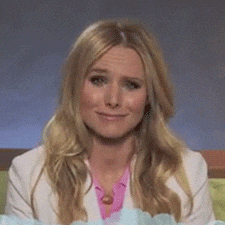 Topher may be gone, but at least we have Drew, Kenny, and the rest of the night shift family to remember him by, keeping his memory alive through Topher's Corner.
That wasn't the only emotional moment of "Do No Harm". Towards the end, Drew also told Jordan that Topher would be proud of the work she's doing and gave her a big hug. Jordan was almost crying and Drew just gives such loving, comforting hugs, I definitely teared up and almost lost it again.
But that STILL wasn't the last emotional moment of the episode. Jordan and Annie finally made up, setting aside their differences. Annie confessed that she had always been awful to Jordan because she was in love with TC and jealous of what they had together. She apologized for her actions towards Jordan and said she regretted pushing her away, because she could have been the best friend Annie had ever had. They were both crying by the end of this conversation and hugged it out, and I almost cried too because they have both been through so much, especially with TC. It was so refreshing to finally see two female characters making up and becoming friends, ending their pattern of jealous fighting, which happens too often between female characters in entertainment.
But that STILL wasn't the end of the heartbreak. At the very end of "Do No Harm" Annie told Scott that she needed to learn how to live on her own and find out what it meant for her to truly stand on her own two feet after rehab. She went on a hike to find herself, but it turned out that she had lied to Scott and that wasn't her intention at all. She went on that hike to end her life. As she got to a bridge over a fast moving river, the camera showed that her backpack had been full of rocks the whole time with the purpose of weighing her down as she jumped into the river. The episode faded out as she jumped.
Which is tragic and devastating once again. Now, Scott will have to process her loss, along with his struggles with alcohol addiction, with TC who has already lost his brother, best friend (Topher), and his baby (Jordan had a miscarriage) and now his sister in law. TC has lost almost everyone, and he's still in Syria, not able to bring himself to come home to process these losses with those loved ones he does have left.
The Night Shift graveyard keeps growing every week, and the losses are getting worse every time.
Hopefully there will be some light at the end of the tunnel four our Night Shift characters soon, but right now its and endless barrage of pain and tears.
Next week's episode doesn't look to be anymore of a break from the emotional pain, with Scott stopping at nothing to save the life of one patient, even when everyone else is telling him that there is nothing else he can do for her.
Check out the trailer for yourself, and keep those tissue boxes handy, because The Night Shift is not holding back this season.
The Night Shift airs Thursdays at 10/9c on NBC.