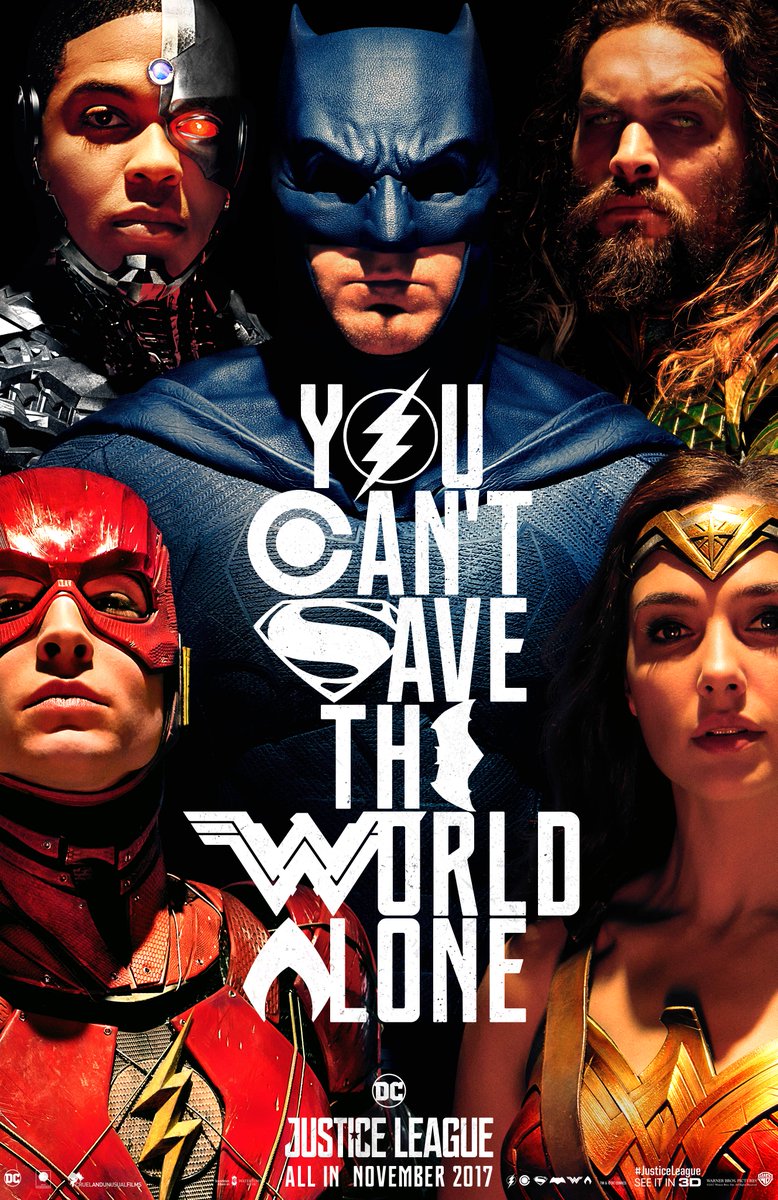 Justice League had their panel at Hall H today and a few important things were mentioned in the panel. Gal Godot got to take a well-deserved victory lap after the world-wide success of Wonder Woman. Ben Affleck denied rumors that this would be his last outing as the Batman. Jason Momoa charmed the audience and gave a quick sneak peek of the upcoming Aquaman movie.
And we got not just a new poster ( see above) but also a new trailer for the Justice League movie! As you can suspect, it is very heavy on the action and suspense. We happily get to say that Cyborg and The Flash get a lot to do in this preview with a few clever lines included. Our first view of the villain of the film Steppenwolf shows that it will not be a easy task for our team of heroes. It also showcases more of Wonder Woman naturally and we get once again to see our Queen of the Amazons Hippolyta!
Also is that Superman that Alfred is talking to at the very end of the trailer? Guess we will have to wait till November 17th to find out when Justice League comes out into theaters!
Make way for justice. Watch the SDCC Hall H Sneak Peek for #JusticeLeague now. In theaters November 17. #WBSDCC pic.twitter.com/bMPkO4Pw5s

— Justice League Movie (@justiceleaguewb) July 22, 2017