Girls Resist!: A Guide to Activism, Leadership, and Starting a Revolution by KaeLyn Rich is your go-to-guide to go from person on the sidelines of everything that's happening in your life, neighborhood, city, or country to writer, activist, and speaker who makes lasting or new change. With the tools in this book you'll feel capable and connected to the people you have admired and aspired to be like in our fight to be heard as girls & women.
Because no matter what haters have told us or tried to make us believe, girls have the power. They always have. And with this book, you'll be able to connect with that spark inside of us all and stoke it into a flame that no one can extinguish!
You will and can be your own Katniss Everdeen from The Hunger Games, ready to start a revolution to fight injustice, poverty, and the multitude of rights being stolen from girls, women, etc. You will be your own Tris from Divergent, with the knowledge to point out where we can improve in our world and how we come together as one. Hell, you can become your own Hermione Granger, and start the organization you've always dreamed about as a means to help those you care about.
Considering the monumental changes we have seen in our world the last year or so (I'm looking at you: the #MeToo movement, the disgrace of the Trump administration, and teens fighting for gun control) tips, books, and collections like Girls Resist! are more than wanted, they're necessary. The future, and whatever comes next, rests on the shoulders of the young, who many have no problem putting down for being Millennials or Gen-X'ers.
If we are to change things for the better, we have to show the young of our nation, particularly girls & women, how they can power up and be confident & fearless leaders. That's where this book by KaeLyn Rich comes in. Girls Resist! covers things like creating (and crushing) your first campaign plan, the in's and out's of protests, and how media can be a defining and helpful force in getting your word out.
What makes this book stand out in comparison to other books out on the market today is that it encourages taking care of the self as a means of caring for your community. You can't just drop it all to fundraise, rally, and speak up. It's essential to take care of yourself and listen to your own needs. Because if you aren't in tip top shape, or decent shape, how can you expect to have the energy or the mental capability of crushing your first campaign or making that petition soar, or even just start?
At the end of the day, this is a book for girls.
This is a book for girls who have the fire and determination to start (or continue, because we girls have been rocking it throughout history) a revolution, no matter how small or big it may be.
This is a book for girls who are awkward, sporty, nerdy, fun, loud, and all the other amazing things that girls can be and are.
This is a book for girls who don't understand where to start and are willing to listen, learn, and fight at each other's side.
This is a book for girls who are ready to say "no" to those that fear them, what to take them down, or steal their rights.
This is a book for girls who have been ignored, made to think they aren't strong enough, worth enough, or talented enough to make change real and sustainable.
This is a book for a girl, a woman, like you.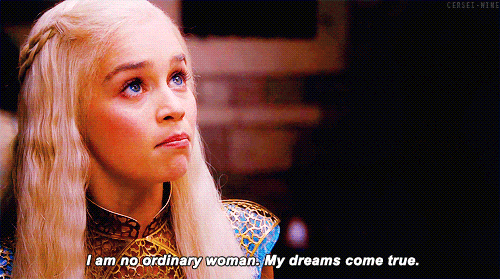 ---
About the Author:
KaeLyn Rich is a queer feminist, a direct action organizer, a nonprofit leader, a word wrangler, and a sexuality educator. Her community organizing experience dates back to stuffing folders for her parents' union meetings around the dining room table.
She's an adoptee immigrant from South Korea, a comfort food foodie, and a persistent devotee of the Oxford comma. She lives in Rochester, NY with her spouse, a baby T. rex, a xenophobic cat, and a rascally rabbit.
---
'Girls Resist!: A Guide to Activism, Leadership, and Staring a Revolution' is available for purchase HERE.
Add 'Girls Resist!: A Guide to Activism, Leadership, and Staring a Revolution' to your Goodreads HERE.
Discover more of their work HERE.
---
Don't miss out on posts like this! SUBSCRIBE to our monthly newsletter HERE!