We've made it through October! I've shared with you my classic horror favorites, modern horror, one & done horror films, and our crew shared their picks for Halloween horror viewing. After all that scary, let's end the month on a high note. Here are some of our crew's favorite Halloween-themed TV episodes.
Ashley
"HalloVeen" – Brooklyn Nine-Nine
I adore all of the Brooklyn Nine-Nine Halloween episodes. Those episodes are guaranteed to make me cackle every time, even more so than other episodes of the show, which is impressive, as this show always has me rolling. However, what I love about this one is watching Captain Holt and Cheddar. Never has there been a more powerful team-up! And of course, watching Jake and Amy get engaged is wonderful. 
Jasmine
"Treehouse of Horror"- The Simpsons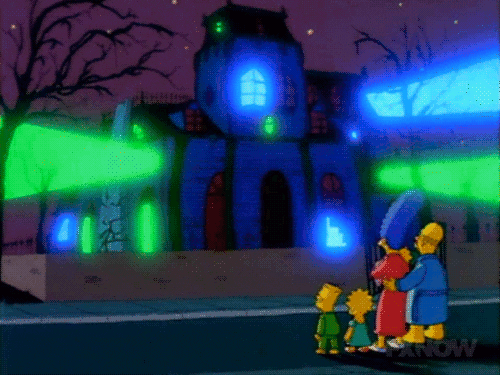 I have always been a fan of The Simpsons especially their Treehouse of Horror episodes during Halloween. I have a special place in my heart for the classic older ones. This particular episode is my favorite because it was the first one, and it's the only one that actually took place with Bart and Lisa telling stories inside the treehouse. I loved that they drew from classic horror films like The Amityville Horror, and Poltergeist for their segment titled "Bad Dream House" that was one of the most entertaining segments of that episode and I still love it. 
Gillian
"And Then There Was Shawn" – Boy Meets World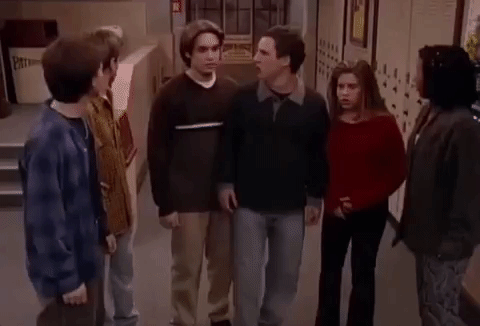 I am prefacing this as it is *NOT* actually a Halloween episode. It aired in February. However, the episode is definitely fun to watch at Halloween time (but check out their actual Halloween episodes as well, as they are also genre-specific and a blast). Following Cory and Topanga's breakup, Shawn is not handling things well and somehow the gang becomes trapped in John Adams High with a murderer on the loose. This episode is heavily influenced by Scream and I Know What You Did Last Summer (Jennifer Love Hewitt even cameos!), and it has some terrifying moments. Even with the scares, it's also absolutely hilarious and one of the all-time best episodes in the series.
Lizzie
"Halloween Surprise" – Parks and Recreation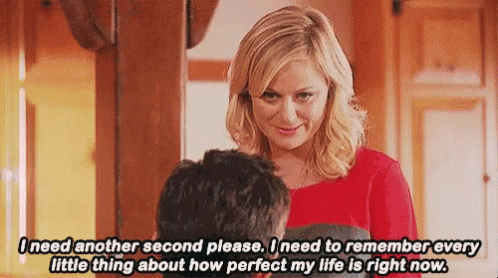 Halloween is apparently the time for proposals on TV, and since Ashley was kind enough to supply the Brooklyn Nine-Nine one, I couldn't not mention this one too. The episode isn't the least bit spooky, either, which is my jam! Here's to Halloween being just about candy and not about the scares. Instead, the episode is just quirky, a la Parks, with everyone being especially themselves (in costumes) and of course, at the end, super adorable. 
What Halloween episode is your favorite? Let us know in the comments below!