We talk a lot about diversity here at Fangirlish. I talk a lot about diversity pretty much everywhere. And we're not anywhere close to where we need to be, not in the workplace, not in society and definitely not when it comes to the entertainment we consume.
But some shows are trying.
And when I say trying, I don't just mean trying by putting a token POC or member of the LGBTQ community on the show and calling it a day. No, there are shows telling important stories, making sure to staff writers who can represent those stories, directors who can give it the right treatment and actors who represent the ethnicities they are trying to portray.
That's doing it right.
So today, we want to showcase those shows. The ones taking it one step further. The ones doing diversity right. Starting with:
One Day At A Time             
You'd think you can't tell a story about a latinx family without, you know, latinx voices, but many shows have tried before – and failed spectacularly. Not so One Day At A Time, one of the shows on TV that best reflects the latinx experience. From hiring actual latinx actors, to a latinx co-showrunner, to actual diversity in the writer's room (they based Elena's coming out story on the experience of one of their writers) this show is the definition of setting the standard on how to do good, diverse comedy.
Superstore
Superstore is a show about normal people, in a normal job, and one of the best things about it is that it presents so many diverse experiences in just that way: as normal, everyday things. This goes a long way towards normalizing the experiences of people who might not look like the people we're used to seeing on TV. The show manages this thanks to a pretty diverse cast and a writers' room that doesn't just rely on the same voices.
Brooklyn 99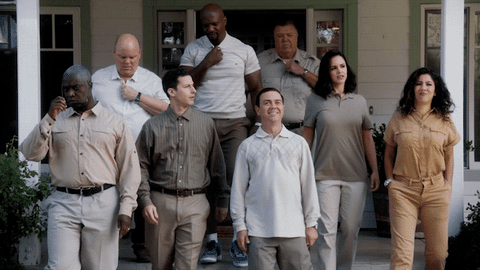 Seeing two latinx actresses staring together on a network comedy is so rare that, when Melissa Fumero was cast, Stephanie Beatriz thought that meant she couldn't be cast too – even if they'd auditioned for different roles. Add to that two great examples of successful black black men, and the opportunities this show has allowed the cast to shape their characters, and you've got a show that you believe is always trying to do better, even when the joke doesn't quite land.
Vida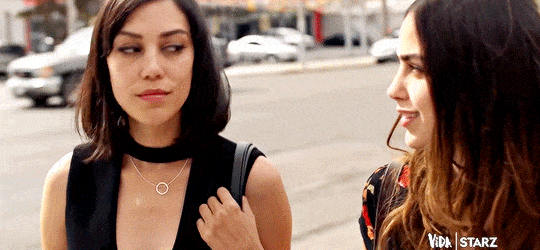 A show about to latinx woman that boasts an all-latinx writer's room, Vida is the rare show that reminds us that it is possible to tell one story about one side of the experience of minorities (latinx in this case), without attempting to tell a universal latinx story. Sometimes that definition is crucial, especially in a business that tends to homogenize the experience and voices of all minorities.
Fresh Off the Boat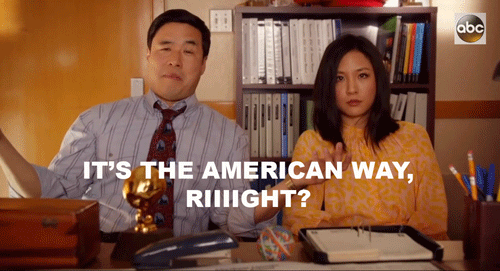 There's very little Asian-American representation on TV, and though Crazy Rich Asians was a huge hit, the community is still largely underrepresented in our entertainment. But with a hugely diverse writers' room that's half female and boasts Indian-American writers, African-American writers, Taiwanese, Chinese and Korean-American writers, this show has been carrying the torch for six seasons, and the landscape is going to look way less bright once it's gone.
Roswell, New Mexico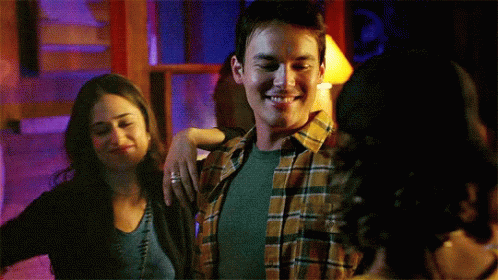 I loved the original Roswell, but there's a big part of me that loves this new version even more. Liz Parker becoming Liz Ortecho is one of those things I couldn't have understood meant so much to me till I actually saw it, till she was talking to her papi in Spanglish, till we saw the flashbacks. If you add to that the writers commitment to all kinda of inclusivity (Maria's casting, Malex existing), and their willingness to listen and learn, and a great storyline, well … this show has already become one of my all-time faves.