Actors make an impression on you. They do. It could be for their acting or for their looks. It could be for their interviews, their social media… there are a lot of things.
For us – picking the best movie actresses of the decade was no easy thing. But we tried And those that made an impression on us we will not soon forget.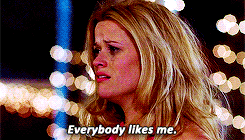 Agree with our choices? Disagree? Let us know!
Erin: I am going to go with Reese Witherspoon here. I love her whole heartedly all around. But the thing is – when it comes to her acting roles – Reese can do anything. She picks roles that make an impact. She picks roles that are versatile. She makes characters come alive in such an organic way that you can only see the character and not her. She's not afraid to pick a role that won't win her an Oscar, but also one that could. She inspires a generation. She is iconic and timeless. Her roles are remembered. She is remembered. She will not be forgotten – she's an actress that will be talked about for generations to come.
McKenzie: Reese Witherspoon. She is so talented no matter what role she is playing.  I love so many of her movies. So she is up there for me. 
Lizzie: Viola Davis. How is it that this woman still doesn't get the recognition she deserves, after the awards, after HTGAWM, after every damn performance? She's a powerhouse, and I don't see her stopping anytime soon. 
Lyra: From The Devil Wears Prada to Edge of Tomorrow and A Quiet Place, Emily Blunt has been killing it this past decade! She has made herself a name as an actor that can shift between action, comedy, and horror at the drop of a dime. Plus she makes a pretty good Mary Poppins. Solid gold in my book!
Gillian: Saoirse Ronan has truly been a talent to watch over the past decade. She wowed me out of the gate with Atonement, but the roles she took really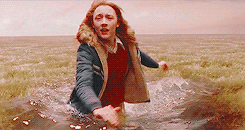 showcased how much range she has. From the action film, Hanna, to settling into teen angst with Lady Bird, I've always been impressed with how she transforms herself. I can't wait to see her take on Jo March (even if I think she's too old for the role).
Jasmine: Rooney Mara because I am still not over how phenomenal her performance was in The Girl With The Dragon Tattoo. 
Grace: It's really a toss-up between Reese Witherspoon and Amy Adams. Both generally known as movie actresses, they have also spent some time showcasing their talents on the small screen. So between, their roles in both movies and television, there's no doubt in my mind that these two ladies are some of the most talented women out there. 
Julie: Amy Adams. Her decade started out with The Muppets and included playing Lois Lane several times in the DC Cinematic Universe. She also took some dramatic turns with American Hustle and Arrival. And has also gotten some acclaim for her TV work in Sharp Objects.
Shana: Octavia Spencer. She juggled Oscar-worthy performances in films like Hidden Figures and The Help, with genre stuff in the last two chapters of the Divergent series and Snowpiercer, with television work, with everything in between.
Who is your favorite movie actress of the decade?